For the 9 days of Navratri, Team ApeCape has something exciting in store for you. We've spoken to 9 special Goddesses – everyday, real, human women who inspire us by word and deed! We bring you their stories every day and hope that you love them as much as we enjoyed writing them for you.
From shattering glass ceilings in the marketing department of a liquor conglomerate to helping people make healthier lifestyle choices, Meeta's journey has been eventful! Walk through her journey, discoveries, and share her strength as she shows you an entrepreneur's rocky yet rewarding path. This is Meeta's story brought to you in her voice!
A Fascination For Marketing: The Motivating Factor
Advertising is always something I've been interested in since my childhood. I wanted to know how a 30-second ad could make someone buy something? Small, big, even huge decisions; what's so compelling about ads that they can subconsciously influence every part of your life? You could say that marketing has been my driving force.
Over time, this translated to an MBA in marketing. Straight out of B-school, I joined one of the top liquor conglomerates in the country. I was the first (and only!) woman in the sales and marketing department. Those days, it was an intensely male-dominated industry, and the HR section was the only one with a female presence. I've always felt that the way to market a product is to understand your customers' minds. So as a fresher, I'd travel to small towns, tier-2 cities and find the locals in their bars in the morning and try to understand what made them drink, why they favored a particular brand and how they dealt with the stigma around drinking.
My research paid off; I saved a languishing brand and drove it all the way up to the second spot in terms of contribution in its segment. This was a huge achievement, and seniors and teammates across the company lauded me for it. However, at one celebration, someone jokingly said, "Pata nahi kitne logon ko bewda banaya" (Who knows how many people you've influenced to become drunkards?). This hit me hard, and I thought I wasn't applying my skills in the right direction. I quit my job, much to the relief of my parents, and started a corporate stint.
Corporate Life: The Highs and the Lows
I started my corporate journey with Reliance when cyber cafes were a new, fun concept thanks to the advent of broadband. When I moved to Bengaluru, I joined Hutch and was part of the famous "Hutch pug" campaign since I took care of campaign execution for the Karnataka and Chennai circles. Once Hutch became Vodafone, I moved to an mVAS company – OnMobile.
This was one of the most challenging phases of my career. The company at that time needed to form a pool of products that contributed to the bottom line. Tireless work across departments, and we finally had a product – mRadio. It quickly gained popularity in domestic and international markets and went on to become the second-largest contributor to the company's bottom line.
However, this is where I tasted one of my most bitter lessons as well. I was on maternity leave for 6 months, and when I returned, I realized my product (that I had built from the ground-up) was in someone else's hands. This really brought home the realization that the product mattered, but not the people. I was very discouraged and left for a short stint with YLG Salons.
The Birth of Soul Bakers
I wanted to do something on my own, something that mattered. All through my career until that point, I saw that I had helped companies' trajectories gain a positive upward swing. Surely this meant that I could build something meaningful and make a success of it!
Soul Bakers made organic bread and bakes. People had just started to realize the importance of healthier eating. I had seen this myself first-hand with my family, so I wanted healthier alternatives to be more accessible to more people. The idea took off, and within 6 months, I got my ROI. From Bigbasket and other online grocery stores to over 50 stores across Bengaluru and Chennai within a year, Soul Bakers hit the shelves with a bang.

After about 4 or 5 years of successful operations, I had two options ahead of me. I could invest further and make it a national-level brand (large-scale) or consolidate with a brand that could take it further. At that time, Navadarshanam (the flag bearers of organic food for over 25 years) was my supplier, and they were looking to get into the baking market. So, we decided to consolidate, and they're doing a fantastic job even today. I was ready for "what-next".
Understanding the NGO Space
At that time, a friend connected me to Dr. Nalini Saligram, who runs a US-based NGO called Aarogya World. She was looking for a Program Head for the Indian market. I wasn't an NGO person at all; I was all about profitability! And I wasn't sure if I could deal with the slow pace compared to the corporate life that was constantly on the go. I wanted to learn more though, so we decided to give it a try and see how it worked out.
Quickly, I saw that I could make an impact and apply my skills to make a change. It was very encouraging. The organization was open to newer ideas, and I could make it more efficient and streamlined. It's been about 5 years since I joined, and today I'm the Chief Program Officer there. We've reached over 2.3 crore people with one of my major projects. It's been incredible and gratifying.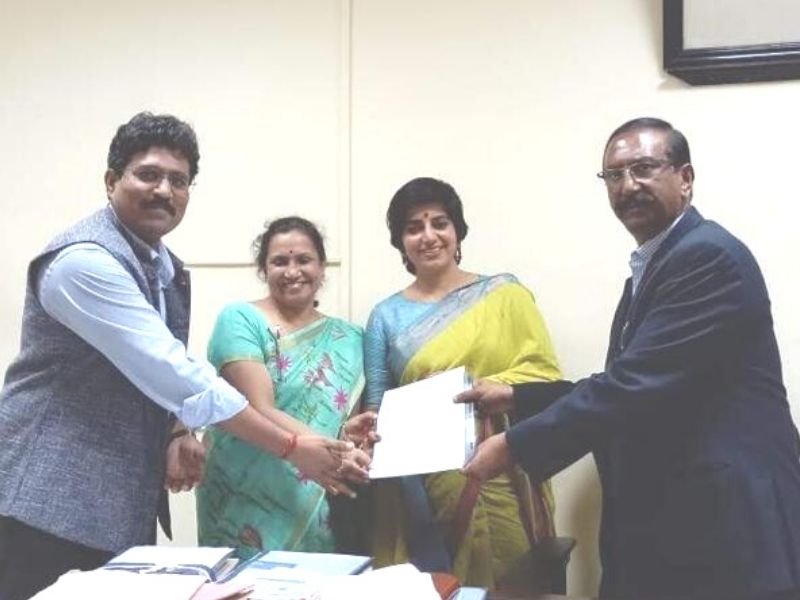 We do a lot of fast-paced work that could match any corporate. Since I like to look at whatever I do from an advertising perspective, let me give you an idea of how Aarogya World is placed today in India. We can fight for the mind-share of the urban Indian audience and help people lead healthier lives. I have the confidence that though huge brands grab attention during Diwali sales, the Aarogya brand can also get a piece of the pie, and people will respond to us.
While the journey has picked up the pace, I still feel the NGO sector lags behind. If you look at it from a birds-eye view, NGOs try to undo the harm that for-profits have caused out of greed. However, if you want to level the playing field and actually create a large-scale impact, you need to play a game of balance, not of constant correction. This can only happen if you are working at the same pace and with the same volume of resources. That always bothered me and made me want to bring marketing efficiency into play to change things. Corporates have substantial marketing budgets, while our marketing is more about advocacy and not aspirational or glamourous.
Treading The Ph.D Path
A while ago, I met an ISB professor, and we casually talked about this dilemma: why the NGO sector is so sedentary. There are no marketing budgets, only implementation. I never thought of myself as an academic, but he suggested I do a Ph.D on a hitherto unsolved puzzle. If I succeeded, great, but if I didn't, I'd have still learnt a lot! All through my career, I've only used the knowledge I already had. With ISB, I'd get a chance to open my mind to things I never knew existed.
And that's exactly what has happened—the work for this Ph. D has changed my perspective and the lens through which I look at everything. It can get overwhelming and rigorous, I've questioned myself and the wisdom of my decision, but I know ultimately, I will get a lot out of this experience.
Juggling Responsibilities and Dealing With Stress
I have three kids, two teens and a six-year-old, all of whom need a lot of attention in one way or the other. At the same time, I have to deal with demands on the home front while ensuring that I don't compromise on work. I think this has been something that people have struggled to balance, especially during the pandemic.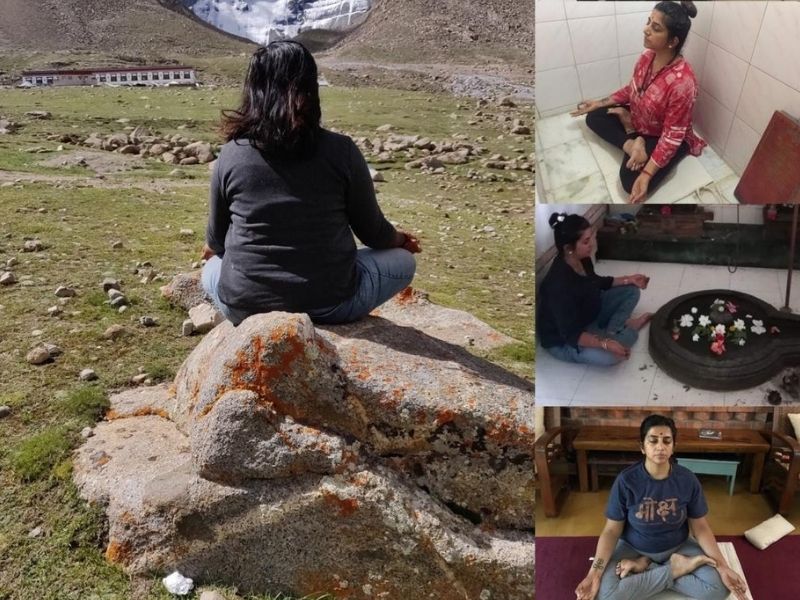 I do have a spiritual side. In 2016, I felt there was more to life than just the regular home-life-work balance. That's when I checked out the Isha foundation and found it fabulous.
I've done all their programs, all levels, and that's helped create a space inside me that gives me the confidence to handle whatever life throws at me. This is the force that keeps me grounded; it's increased my stress threshold.
The Demons of Demotivation
Across industries, I learnt that you will always find nay-sayers. What's saddening is that a lot of the time, it's the people who are the closest to you to hold you back and tell you that you can't do something. I've found that the only way to overcome it is to do what you set your mind on.
My Advice To The Goddesses Out There
Never limit yourself by what society thinks of you or other peoples' expectations. Take whatever comes your way. Here's a quote that I've always loved.
I've lived this, I didn't know anything about most of the industries I joined, but I learnt as I went along. Never doubt yourself; you can achieve everything you set your mind on!
If you loved reading Meeta's story, you can connect with her on LinkedIn, or see the fantastic work that Arogya World does as well. You can also read about our other Everyday Extraordinary Goddesses – Shravanthi, Bulbul, Smitha, Jacintha, Anjali, Dr. Veena and Nisha here!