What's amazing about living in a country as huge as ours is the sheer variety of fantastic holiday destinations in India you can visit. From the beaches of Goa to the ski slopes of Himachal & Kashmir, there's something for every adventure-seeker out there. Check out our earlier series, which speak about Andhra Pradesh, Arunachal Pradesh, Bihar, Chandigarh and Delhi in Part 1, Assam, Andaman & Nicobar Islands, Chhattisgarh, Dadra & Nagar Haveli and Daman & Diu in Part 2, and Gujarat, Himachal Pradesh, Jharkhand, Kerala and Lakshadweep in Part 3.
Today, let's explore Goa, Haryana, Jammu & Kashmir, Karnataka, and Ladakh!
Goa – Divar Island
A hidden Goan treasure full of Portuguese culture and traditions, Divar Island, is a piece of heaven nestled amidst dense woods very close to Panjim. The word 'Divar' itself comes from the Konkani word 'Dipavati', which means 'small island'. It's associated with serenity and tranquillity.
Known as the "village stuck in time", it's untouched by commercialization and urbanization by today's age and people. With vintage houses, lush green paddy fields and Portuguese churches, it provides a simple and peaceful lifestyle instead of the hippie cultural life Goa is known for and will make you yearn to travel and explore. Although it doesn't have much to sightsee, the narrow lanes, countless tea tapris and the general vibe will leave you enticed.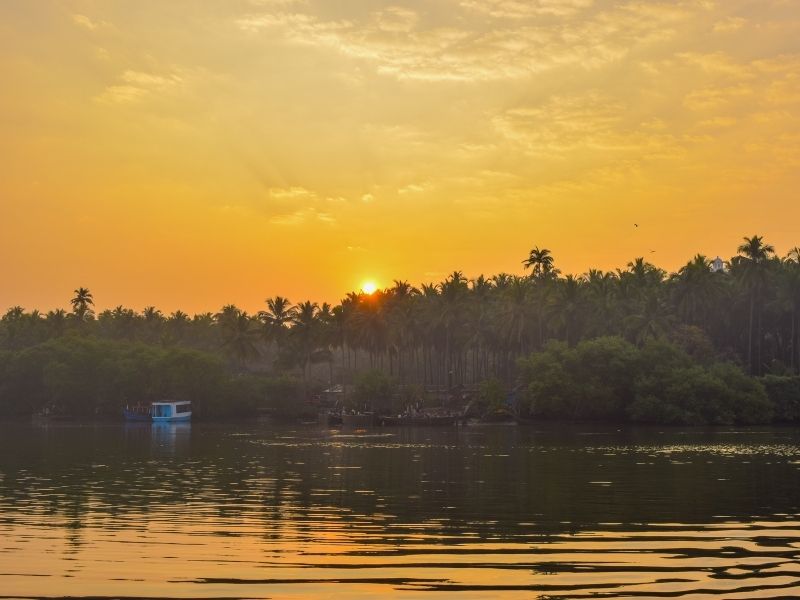 What To See: With three villages, namely Naroa, Sao Matia and Piedade, you can celebrate the festivals of Bonderam and Potekar here with the locals! Divar Island is also historically known to host some prominent temples that attract devotees from all over the world, such as the Shree Saptakoteshwar in Naroa and Shree Ganesh temple in Navelim, whose remnants are still visible. 
What To Taste: Don't miss out on trying 'Urak', the milder version of cashew fenny, and also indulge in lip-smacking seafood dishes as it's their speciality. 
How To Reach There: Divar island is 10km from Panjim, Goa which in turn is connected to all major cities like Mumbai, Bangalore and Delhi by bus, train and flight. To reach Divar, you can avail one of the three ferry services from Goa near the Basilica of Bom Jesus.
Where To Stay: Hotel Mercure Devaaya, Island House, Divar House
Haryana – Heritage and Transport Museum
If you have a passion for rare, exquisite and homogenous objects, and you're tired of the usual picnic spots, you must visit the Heritage Transport Museum at Tauru, Gurugram. Founded in 2013, this unique museum displays the evolution of transportation in India, where interpretation and communication have set a fantastic benchmark for all.
Being the first private museum on such a massive scale in India, come and get engaged in learning with your family and friends! With more than 95,000 sqft of galleries with exhibits from all over the world on human transportation, this museum will blow your mind!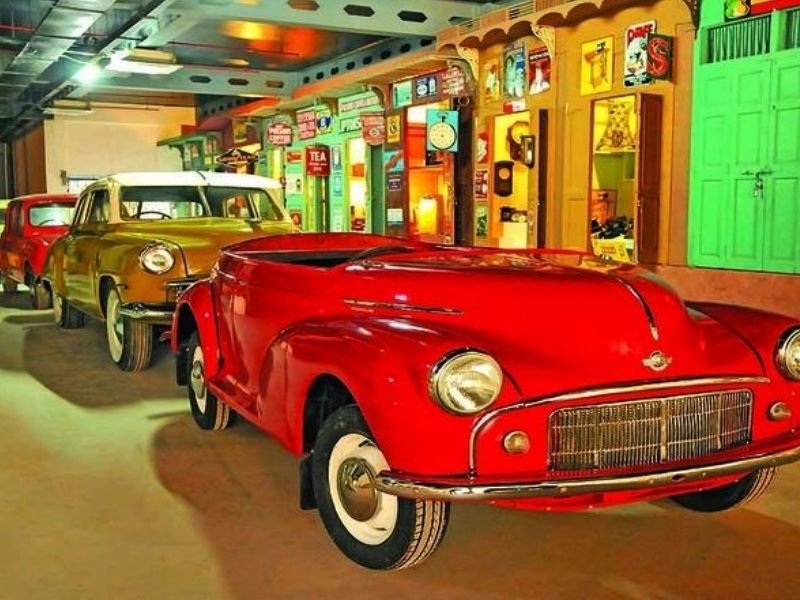 What To See: There are 12 galleries (one each) for automobiles, road transport, aviation, two-wheelers, heavy mechanized transportation, pre-mechanized transportation, railways, rural transportation, historical collections, collectable Indian toys on transport, maritime, contemporary art, and finally tribal art!
Amenities Available: With such an array of collections, one can't help but be amazed by this museum! There is quite a lot of greenery within, so you can sit down and enjoy the surroundings as well! It's wheelchair friendly, has free audio tours, a library-research centre, and food outlets with souvenir shops. All in all, a magnificent sight to behold indeed! Take an entire day and enjoy this magnificent museum! 
How To Reach: Located about a mile off of NH-8, it's a 2-hour drive from Delhi. The museum also provides transportations if requested! 
Where To Stay: Ajanta Hotel Delhi, Radisson Gurugram, The Grand Uddhav
Jammu & Kashmir – Gulmarg
Though not particularly offbeat, Gulmarg, "The Switzerland of India", is the perfect skiing destination and a beautiful hill station in the Baramula district of Jammu and Kashmir. With its pearly white snow-covered mountains and perfect slopes to learn skiing, Gulmarg is a gorgeous destination that will satiate your desire for the mountains without the crowds of Manali or Shimla.
What To Do: Winter sports are one of the main attractions of Gulmarg, from skiing to trekking to snowboarding. The Indian Institute of Skiing and Mountaineering, an upcoming adventure hub located in Gulmarg, offers many courses for an average adventure freak!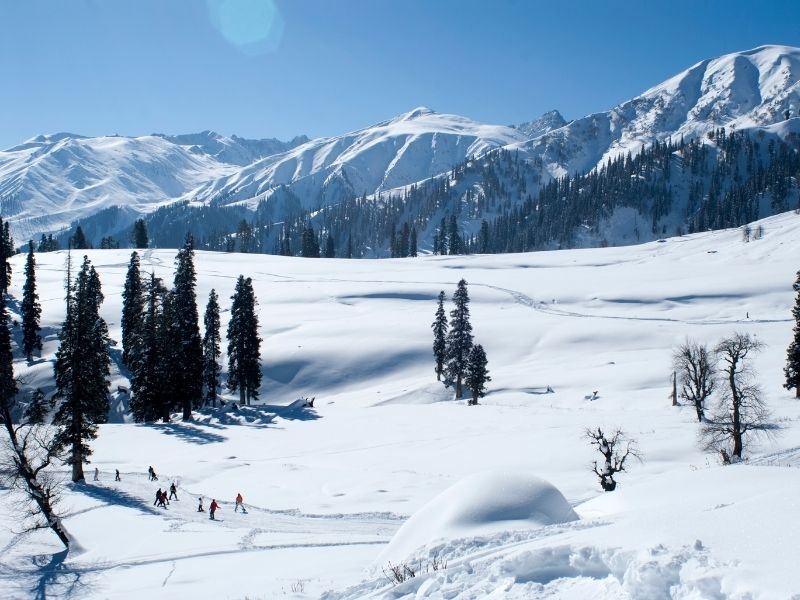 Other Activities: If adventure sport is not your cup of tea, don't fret! Gulmarg also hosts a three-day winter festival where budding artists showcase their work across the fields of music, film, art, photography and more. The main attractions are The Gulmarg Gondola, Maharani Temple and St Mary's Church, which are worth visiting during your stay. 
Surrounding Attractions: If you plan to stay for longer, there are many options for weekend getaways from Gulmarg. The two-stage ropeway ferries running from Gulmarg Gandola offers a quick escape to Apharwat peak. Another gem near Gulmarg is the beautiful Alphather Lake, situated 13 km from Gulmarg; the ideal spot for a day trip. 
Best Time To Visit: December to February is peak time for tourists! There are many ways to enjoy a holiday in Gulmarg, from a quick 2-3 day trip or even a longer 7-10 days.  For those interested in winter sports, a week or longer is an ideal time to spend in Gulmarg. 
How To Reach: The nearest airport is the Srinagar airport. From there, you can reach Gulmarg via local taxis or cabs. You can catch a train to the Jammu station from major cities in the country. Once you get down from the station at Jammu, you can take a cab or a taxi to Gulmarg.
Alternate Route: If you want a more scenic route to Gulmarg, you can also opt to travel via road through the state bus service of Jammu and Kashmir or by hiring a private cab or taxi.
Where To Stay: Hotel Affarwat, Kolahoi Greens, Pine View Hotel
Karnataka – Maravanthe
Maravanthe is a village and a beach situated in the district of Udupi in Karnataka. Close to well-known cities like Mangalore, Udupi and Kundapura, NH-66 lies just by the beach, while the Suparnika River is on the other side.
With the picturesque Kodachari hills in the background and white sand for miles on one side, it's truly a fairytale setting for you to enjoy. Its unique position with the sea, sand and highway make it one of its kind in India. The golden-white sand, tall palm trees, and miles of shores all make sure that this Maravanthe is undoubtedly the best offbeat spot you'd find.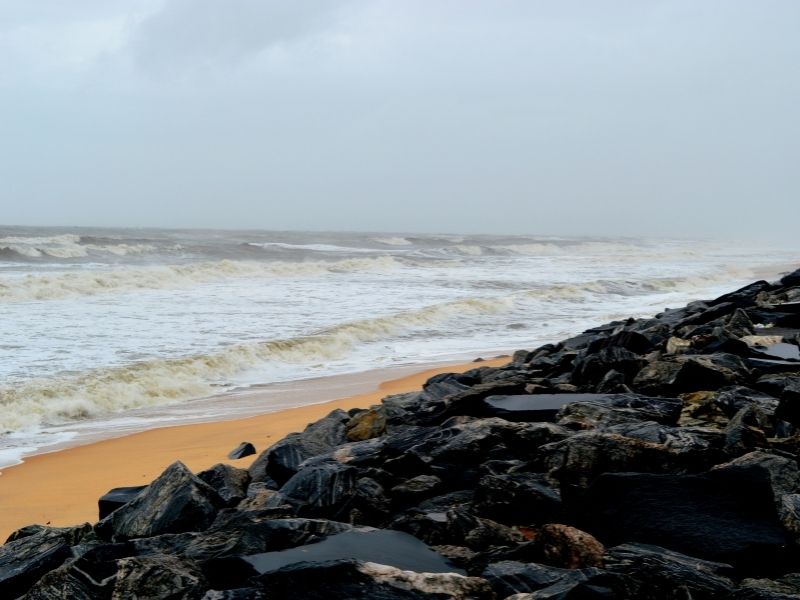 What To See: Major attractions around the place are Belaka Theertha Falls, overhanging cliffs at Ottinane and a tiny hamlet 45km away called Baindur. You can also visit the Maraswamy Temple and enjoy a boat ride on the Suparnika river while watching the sunset across the pretty horizon! 
How To Reach: You can reach Maravanthe by train by taking the Karwar Express at Kundapura, about 20km away. There are also local trains you can take, as well as travel by road via buses or cars. The nearest airport is at Mangalore, which is about 100 km away. 
Best Time To Visit: You can visit any time of the year to enjoy all Maravanthe has to offer.
Where To Stay: Sahana Orchid Hotels, UVA Meridian, Mahasathi Guest House
Ladakh – Turtuk
Turtuk is the last village with only 384 households in the Nubra Valley, lying on the banks of the Shyok river, in the Indian territory of Ladakh. It's as close to the LOC as you can get. While agriculture is the primary trade, you can see a considerable market for handicrafts as well.
What To Do: While most of the surrounding areas are barren landscapes, Turtuk is green with abundant apricot trees used to make their signature stew. The Karakoram mountains ring the region, serving as a getaway from the maddening crowds of Ladakh.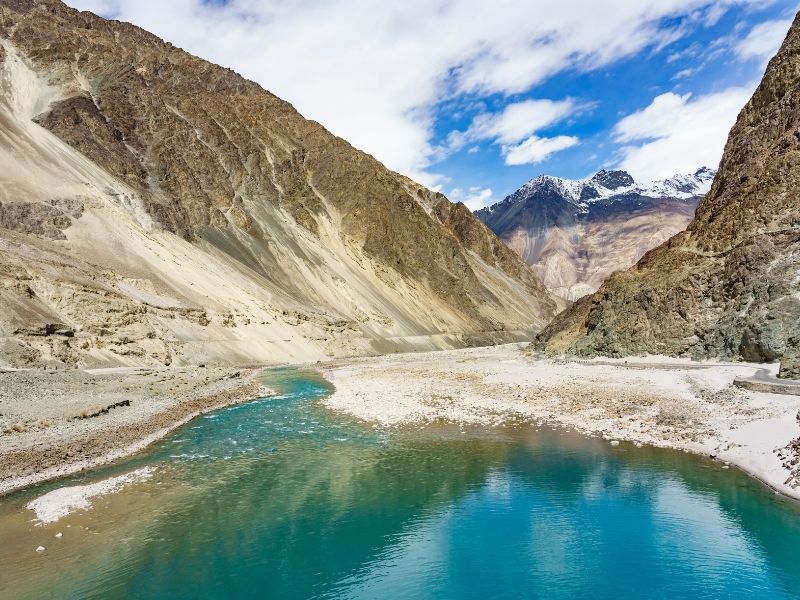 Places To See: Visit the waterfall while taking a walk on the infamous solitary bridge. There's also the 300-year-old mosque – Jama Masjid, that could pique your interest. Engulf yourself in the Balti culture while you look up at the snow-clad peaks of Mt K2. Open in 2010; it leaves an everlasting indelible impact on your mind. 
How To Reach: Hop onto a shared taxi or rent a car to cover the 8 to 9-hour journey from Leh, but be wary of the atmosphere, as you might not be used to the environment, and it might stir some strange nostalgic emotions.
Where To Stay: Turtuk Holiday Resort, The Grand Dragon Ladakh, TIH Buckwheat Root Camp
Save This, Share This!
Loved what you read? Then come back tomorrow for more fabulous holiday destinations across the country. Remember to share this article with your travel-loving friends and family!