For the 9 days of Navratri, Team ApeCape has something exciting in store for you. We've spoken to 9 special Goddesses – everyday, real, human women who inspire us by word and deed! We bring you their stories every day and hope that you love them as much as we enjoyed writing them for you.
Meet Shravanthi – Founder @ Svāhā-Space, Dog Mom, Dramatherapist, Dreamer and Doer! We had a fun conversation with her about what led her to the field of creative-expressive therapy, the demons she has faced, what motivates her every day, changes she would like to see and more. This is Shravanthi's story, brought to you in her voice!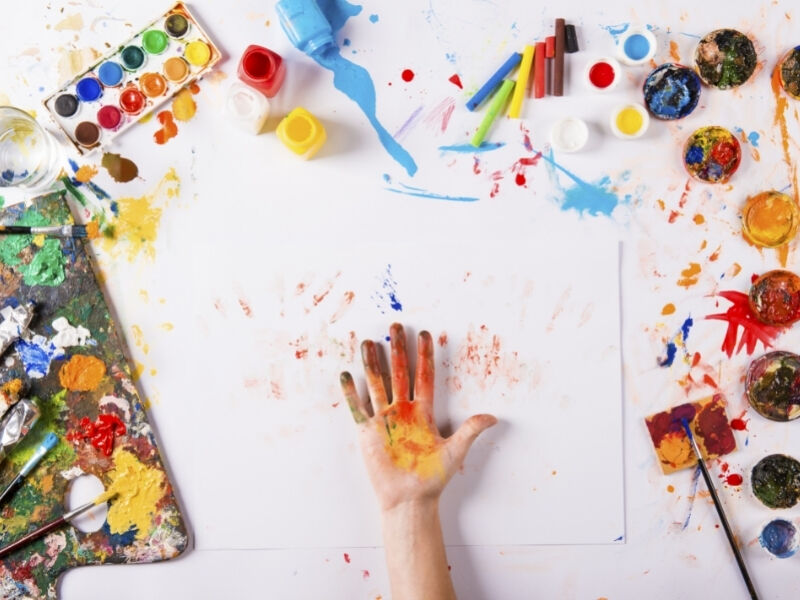 A Little Background
In 2015, I had completed my Masters Degree in Clinical Psychology and was working as a psychologist. All through, I had a nagging feeling – a hollowness within – that something was missing. This was deeply personal to me, and I felt that something was lacking in my style as a psychologist.
One of my mentors – Ms. Mini Mathews – worked with special needs children, and used art as a tool and therapy with them, which really helped. She encouraged me to develop my own way to connect with the children through art, which I found was great to connect with them. Slowly, even within my early psychotherapy practice, I started encouraging my clients to draw out their feelings – a way of allowing them to express what they couldn't otherwise verbalize, and saw the difference it made.
Why Dramatherapy
I really did not want to follow a set route, do my M.Phil, then practice – this was what most of my contemporaries were doing. I felt that this would just mean checking boxes of what I was expected to do rather than doing what I wanted out of passion.
Around this time, I remembered another conversation I had had with a teacher and mentor, Dr. Raksha Chandrashekar, right after I completed my masters in clinical psychology. When I was pursuing my undergraduate degree, I was into amateur theatre and drama. It was something I loved doing, the freedom of expression I felt during this time was unparalleled. She suggested that I combine my two passions – therapy and drama. I laughed it off at that time, thinking there was no way that would happen. 4 years later, I had an epiphany – dramatherapy wasn't just possible; it was something I wanted to do more than anything else.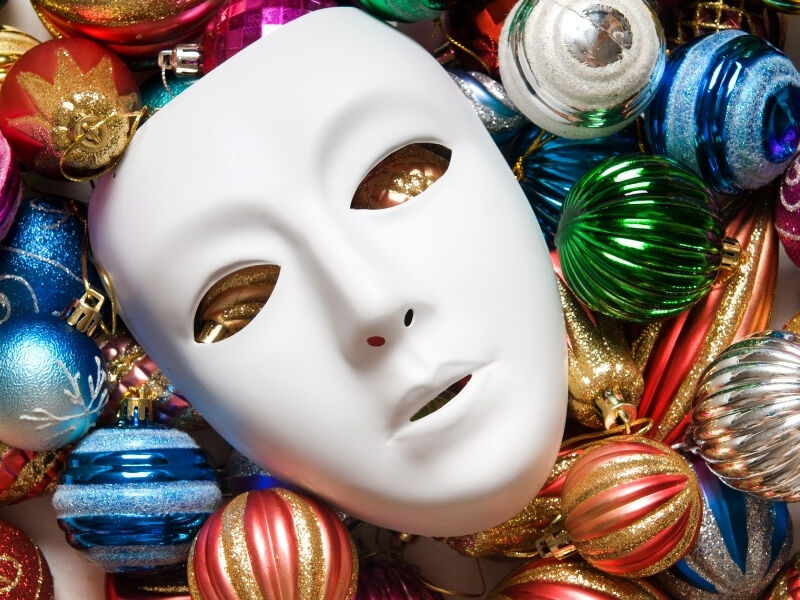 How Did This Journey Transform You?
I moved to London to pursue a course in dramatherapy, and it was like an awakening – of who I was, what I wanted to bring to this field, and in some way, my own identity. Being a "guest" in a foreign land opened my eyes to discrimination. Until that point, I had lived a relatively privileged life. But when you live each day, knowing that you have to conform to a specific identity, a certain way of being, it strips you of who you are.
I got a peek into what discrimination did to people – the marginalized, the already downtrodden. Not only did they lose out on opportunities, but they also lost parts of themselves entirely. Immigrants face this, too, across the world. There is an element of colonial shame – the feeling that you have to pander to the colonizer and be who they expect you to be. There is a constant struggle between conforming and rebelling, standing out secure in your own identity, or losing parts of who you are to fit in.
Slowly, this is something we've all started to do as humans. I wanted people to feel worthy and accepted for who they are – the good, the bad and the ugly. I don't want to live in a society that beats down people, who then lose their sense of self just to fit in with the norms.
How Did Svāhā-Space Come About?
During the lockdown, I had to decide whether I cling to regret of not being able to continue in London or to readily choose to come back to India. I made a conscious decision to come back and start something new in the mental health field with no regrets. My family was very supportive but were uncertain and worried for me about the future and that I had chosen to venture on my own. You see, there is an unsaid expectation that mental health should be a social service or a charity. Especially as a woman, I've had many people telling me that I should use my "natural" kindness and compassion and my work for free and not charge for it.
Apart from my education, I have spent over 6 years – of time, effort, understanding, and more – to develop the skills that I have today. While I want to help people transform their lives, I refuse to do it as a charity. Svāhā Space runs free sessions and panel discussions on social media to reach out to people and talk about subjects they might have otherwise brushed under the carpet. But I will not bow down to expectations and social pressures to under-value what I do.
Demons That You Have Faced (And Slayed) In Your Space
I would say both insecurity and fear of failure. I was constantly competing in my field because that was the general expectation – be the best, be different, be numero uno. When I stepped out of the rat race, it was liberating. I realized that there is so much more you get from collaborating than competing. When I've worked with people in the industry and outside of it, for panel discussions, projects and more – both us as therapists and the end clients – get so much out of the collaboration.
There is also a general fear of failure – what if I fail, what if I don't make money, what will people say. You let go of those fears when you realize that you can't fail at doing something you love, if you do fail you were brave enough to try something and that business is more about nurturing than just making money.
There's actually an interesting story about how the name Svāhā Space came about. "Svāhā" comes from the Sanskrit word that means inviting the divine light into you. It's about how you have the power in your hands to invite change into your life. In some mythologies, Svāhā is another name for the Goddess Kali. And Space is because I didn't want this to be a typical mental health practice. Instead, I wanted it to become a way of life, where the community is invited, and mental health is not an intervention but a part of everyday living.
What Motivates You To Stay In This Field
A lot of people feel that you should pity people who go to therapy. They are not. They are so full of strength and eagerness to understand themselves better that it motivates me. I feel honored that they choose to share their stories with me and that together we can search for healing. Sometimes, things that my clients say resonate with me so much, it actually gives me a new perspective on life. For example, this is what a client had to say about being your own best friend that was an eye-opener to me.
'I would rather be my own best friend. In that way, at my wedding, I don't have to worry about my best friend coming

Niharika
My dogs are my constants even when I've had a bad or tiring day. I can be myself with them, and they'll bring my mood up in no time. I also know the importance of taking the time I need for myself. If I blur the lines between my identity and that of my clients, or if I exhaust myself through therapy, then I'll have nothing to offer. So it's essential to get some me-time as well and just be!
Advice To Goddesses Out There
Don't be afraid of competition. There will always be someone who does the things you do, and you feel like you have to do it better. Don't work from a place of insecurity that you have to prove yourself. You will find your tribe, but you need to find yourself first. You have something really special to give, and there are people out there to receive from you.
If you want to connect with Svāhā Space, you can find them on LinkedIn, Facebook and Instagram. Stay tuned to read about more Navratri Goddesses here!