Ho Ho Ho, Merry Christmas!
Christmas party times are here. For your convenience, here are 6 wonderful themes for your Christmas party. Select the one that's most suitable for your and your loved one's celebratory style and add some merriment to the festival of joy. 
6 Wonderful Themes for Your Christmas Party

Have an indulgent experience with these theme parties for Christmas. Choose what best suits the mood and interest of your guests and plan accordingly. Whether it's an elegant Christmas party theme or a fun one, these ideas will surely help you. 
Put on the Ritz: Get Dressed
Festivities are the perfect time to get all dressed up. You can go for these Christmas party outfit themes.
Christmas Character Party
Your guests can play their favourite Christmas characters as they dress in their style. They can dress as Santa Claus, Yukon Cornelius, the three wise men, or Angel Gabriel.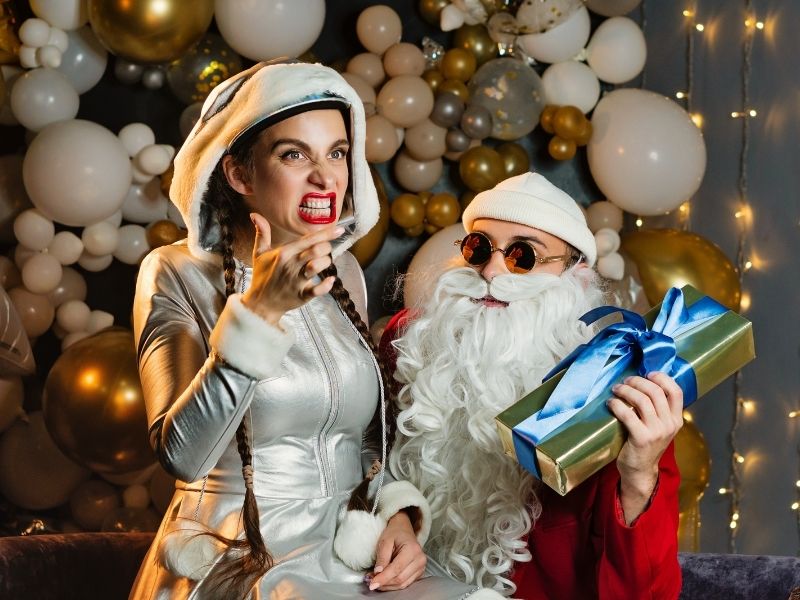 A Christmas dance party can further raise the festive excitement. Your friends can come clad in gold and glitter to groove to Christmassy tunes.

Irrespective of the theme you choose from this category, jazz up the party venue with candy canes, mistletoe, holly leaves, and vintage toys (for those who've been nice, not naughty!).
It's More Blessed to Give than to Receive: Be Purposeful
When you go partying to give to others, you are blessed. Here are ideas for hosting such a party. If you have to organize a party in your office, you can alter these to suit corporate Christmas party themes:
A Storybook Christmas
Ask your guests to bring a book for kids to donate to the local library or orphanage, or school where books are needed. Let them pick a story or a knowledge nugget from their books and narrate it at the party.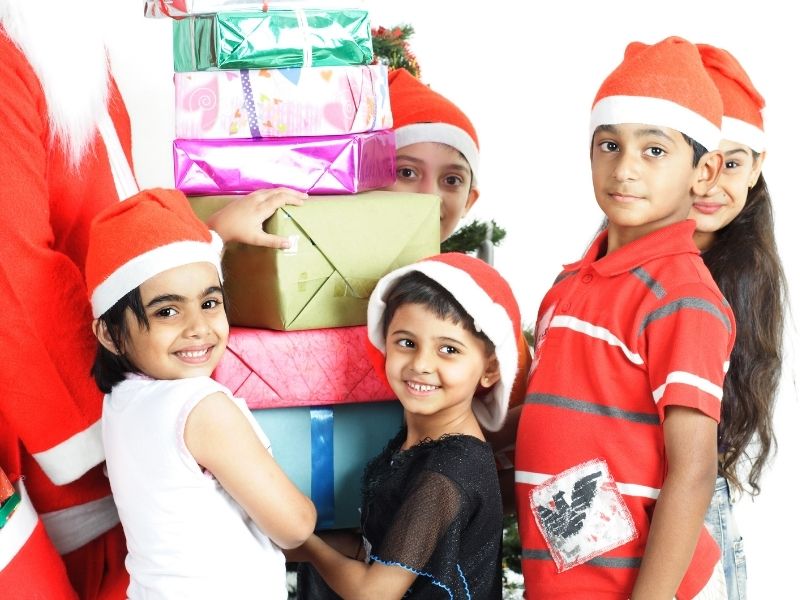 Fill Santa's Sleigh
Let Santa's sleigh glide on the snowy high, overloaded with gifts from you. Invite them to add a present to Santa's sleigh. Later, donate these gifts to kids on the street, an orphanage, or even a needy family. Include your kids as well, and let them learn the joy of giving early on!

Adorn the venues of such parties with Christmas ornaments, red velvet ribbon bows, candles, reindeers, and mini Christmas characters as toys. Be sure to carry along some extra goodies for the little ones!
Go Gaming: Questions and More
How about going brainy or showing off your knowledge as you enjoy a Christmas party? Do both with these fun Christmas party ideas. You can take a pick of your board games here too, and tweak them to suit a Christmas theme.
Travel Trivia
Set up trivia cards based on international and national travel destinations. Be a quiz-master or play round-robin style. The one who answers the most questions right wins the game.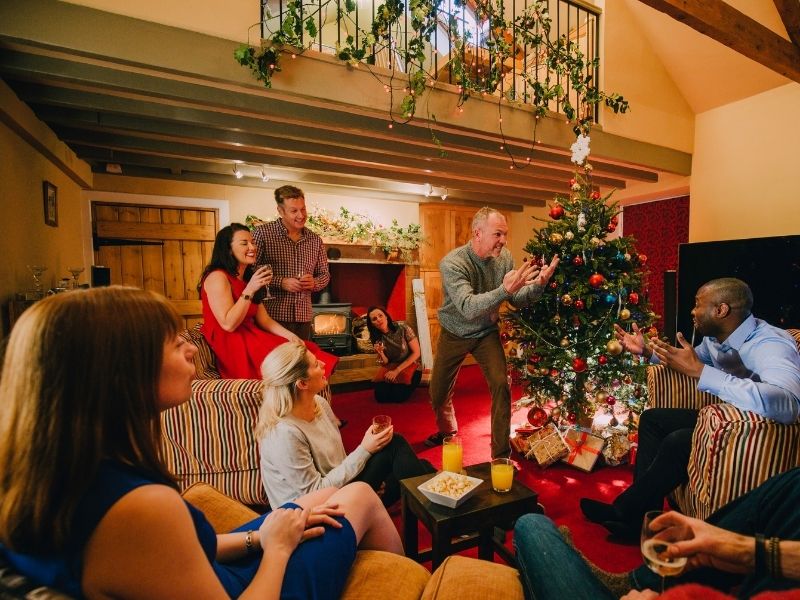 Play Pictionary
Divide your guests into teams and give Christmas-related names on a card to the participants who will be drawing those on a whiteboard. Their teammates have to guess what's drawn within a minute or less. And yes, those who draw can't speak or give a hint all this while.
You are free to decorate the venue as you please for this theme. Since this is all about games, you can use wrapped gift boxes or glittery bags with goodies, tinsels, and string lights for décor. Pick fun gifts for winners and participants!
Food and Music: Eat, Sing, and Make Merry
Here are celebratory ideas for music and food lovers. These can also be Christmas party themes for adults.
Christmas Carol-oke
Go singing to the tunes of Christmas carols. Enjoy karaoke and carols at the same time.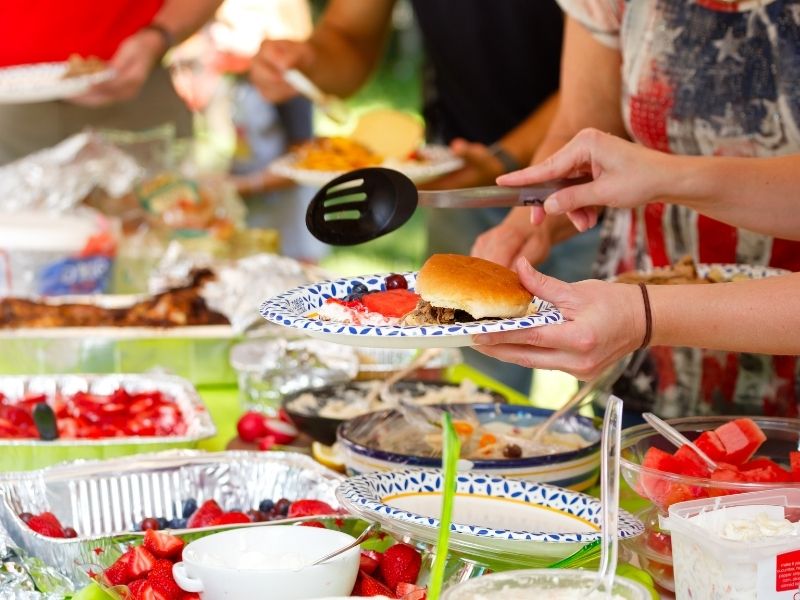 Comfort and Joys
Savour Christmas potluck as you enjoy a warm festive bash with the people closest to you. Create a group online and let the invitees share the dishes they are bringing to avoid overlap. If you've just moved to a new city/country, offer to host a potluck for a few people – it's a great way to meet new people and make friends.
Light up the party place with wreaths, poinsettias, pinecones, and a nativity scene. Get some thoughtful gifts for the attendees to thank them for being part of your celebration.
Screen Time and Décor Hours: For the Little Ones 
When it comes to Christmas party themes for kids, you have to think about what piques their interest and keeps them engaged. 
Deck the Hall Party
Host a noon-time party to decorate a hall for Christmas. Kids can go for DIY decoration items that are easy to make. Parents are also welcome at this party to help their kids make lovely decorations.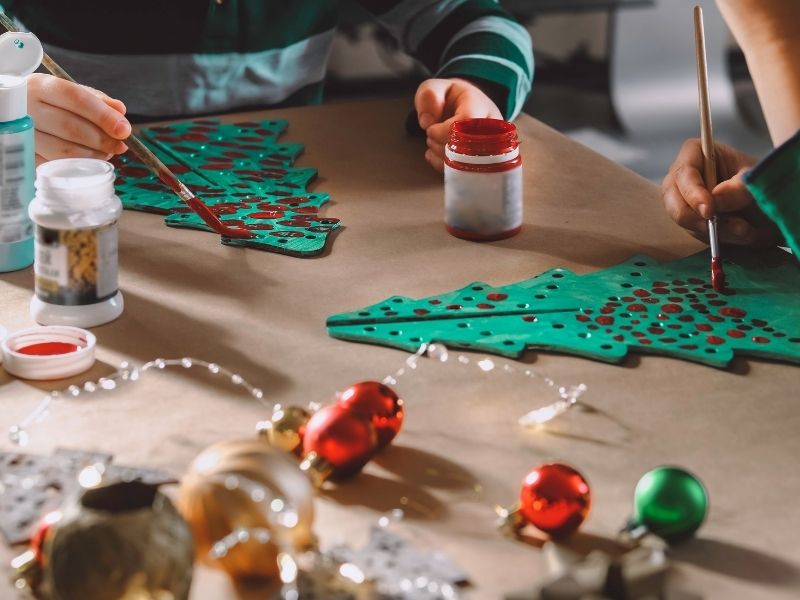 Movie Theme Party
Enjoy delightful movies like A Christmas Story or The Polar Express. Add flavoured popcorns and hot chocolate to add to the charm of movie night. 
Use stockings, fairy lights, putz houses, stars, Christmas ornaments, and fake snowflakes for party décor.
Variety: Party Themes for All 
And here are a few of the formal Christmas party themes, if this is something you are looking forward to
Roasting and Toasting
Bonfires spread warmth and love if you have the space for it. Double the fun with a barbeque meal. Roast your favourite foods like cottage cheese, chicken, mushroom, soya bean sticks, and more. Savour these delicacies while raising a toast to special moments and memories.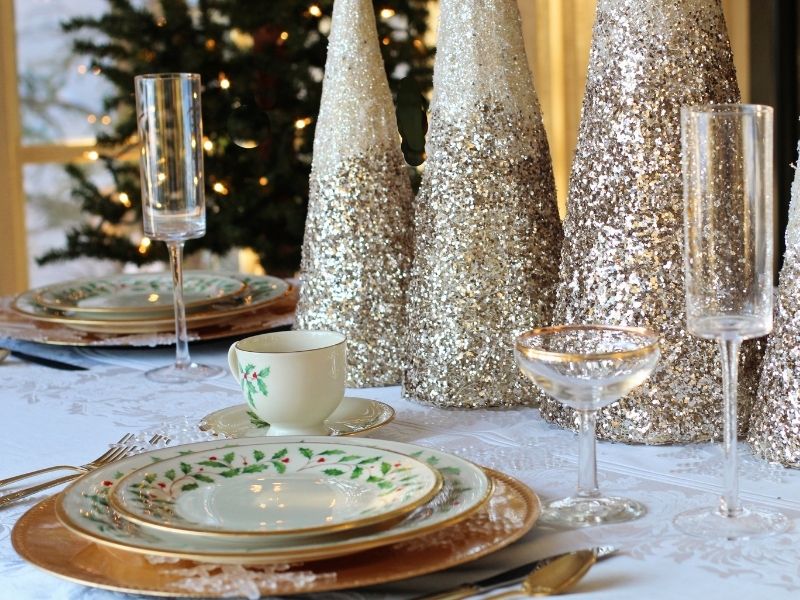 A White Christmas
Ask your guests to come dressed up in white. Decorate the place with white and silver ornaments such as paper origami birds, white flowers, silver fairy lights, white Christmas Trees, and fake snowflakes.

Dust the places with spray snow. Go for golden and colourful décor for a bonfire party and white and silvery for white Christmas.   
So, choose whichever Christmas party theme fits your plans best and host a theme party to remember. Along with the décor of the theme party, plan a menu that gels well with it. It's Christmas. Spread cheer, joy, and love through your party. Merry Christmas!