For the 9 days of Navratri, Team ApeCape has something exciting in store for you. We've spoken to 9 special Goddesses – everyday, real, human women who inspire us by word and deed! We bring you their stories every day and hope that you love them as much as we enjoyed writing them for you.
On day 2 of Navratri, here is Bulbul – Coder by week, Baker by weekend! Her passion-fueled Bulbul ki Bakery brings Bangaloreans delicious brownies, gooey cookies and more. We caught up with her to find out how she manages her time, why baking is such a drive for her and what she does on her time off from her balancing act. Here is Bulbul's story, in her voice!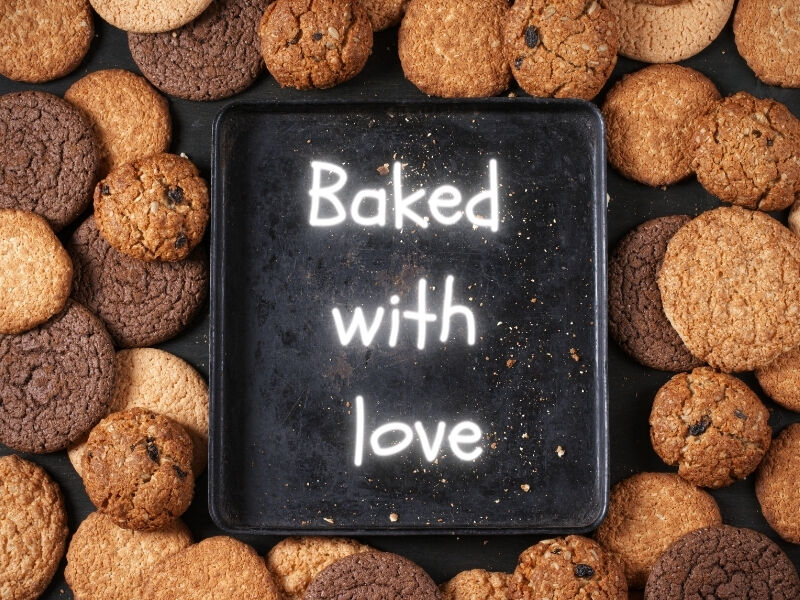 Coding and Baking – How The Two Came Together
I've done my Masters Degree in Computer Applications, and that's how the coding came about. I have been an app developer for over 4 years. This is something I've always been interested in right from the time I was in high school. When it comes to baking, I'd say I'm a connoisseur. I have a knack for finding the best bakeries in town! I always used to enjoy making pancakes, and from there to baking was an easy leap.
Bulbul ki Bakery – The Beginning
When COVID hit the nation last year and the lockdown began, a new craze started. Across Instagram, people stuck at home started to bake. Banana bread, Parle-G cakes – I did all of them. I found my feet in the world of baking and started experimenting with brownies. While my first attempt at this dish was a burnt offering, I soon hit gold. I found a recipe that I've made over and over, and everybody has loved it.
I also baked cookies for my brother and his friends. They enjoyed them so much; they suggested I start a business in this field. I just parked the idea because I never thought it would actually happen.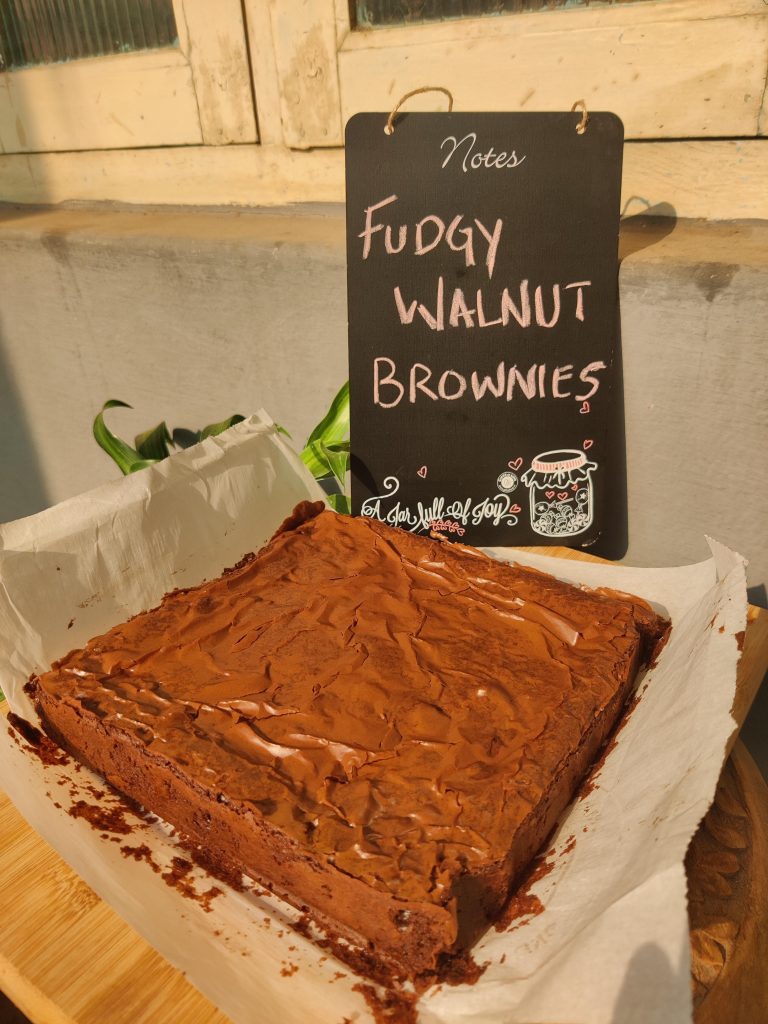 During the second wave, I saw a page on Instagram (Good Slice) which had an initiative called "Bake For India". The idea was straightforward – you bake 10 goodies, sell them, and the proceeds go to any charity you like that needed funds at that time. This coincided with a long weekend, and I had just woken up that morning thinking, "Aaj kuch toofani karte hain". (Let's do something amazing today!)
I baked a batch of brownies and put up an Insta poster hoping that I'd be able to sell the lot and raise funds for COVID warriors. What happened next was unbelievable. Not only did that batch sell out, but I also made 5 more batches that day on popular demand and raised more funds than I imagined.
I did courses online from bakers in whom I really believed. I kept innovating, experimenting, and trying to find my niche.
The Name Bulbul Ki Bakery
The inspiration behind this is my dad. My home name or nickname is Bulbul. Every time I would bake a cake during the lockdown, he would cut this and joke that I should start Bulbul ki Bakery. When I finally decided to act on the idea, I made this the name. Just like how your home name evokes feelings of warmth and happiness, I wanted people who eat my products to feel a taste of home – warmth and love in each bite.
Striking A Balance
I code all week – something that I love doing. On the weekend, I give myself a break from screen-time. I turn to the kitchen and pick up my other great love – baking. Both actually act as stress-busters from each other.
I am also a huge Bhangra fan. Before the lockdown hit, I used to be part of a Bhangra troupe. We would do flash mobs, practices, jam together – the energy was something else altogether. Thanks to lockdowns, this entire team disbanded and moved to their own hometowns. Before I found solace in baking, bhangra was my happy place.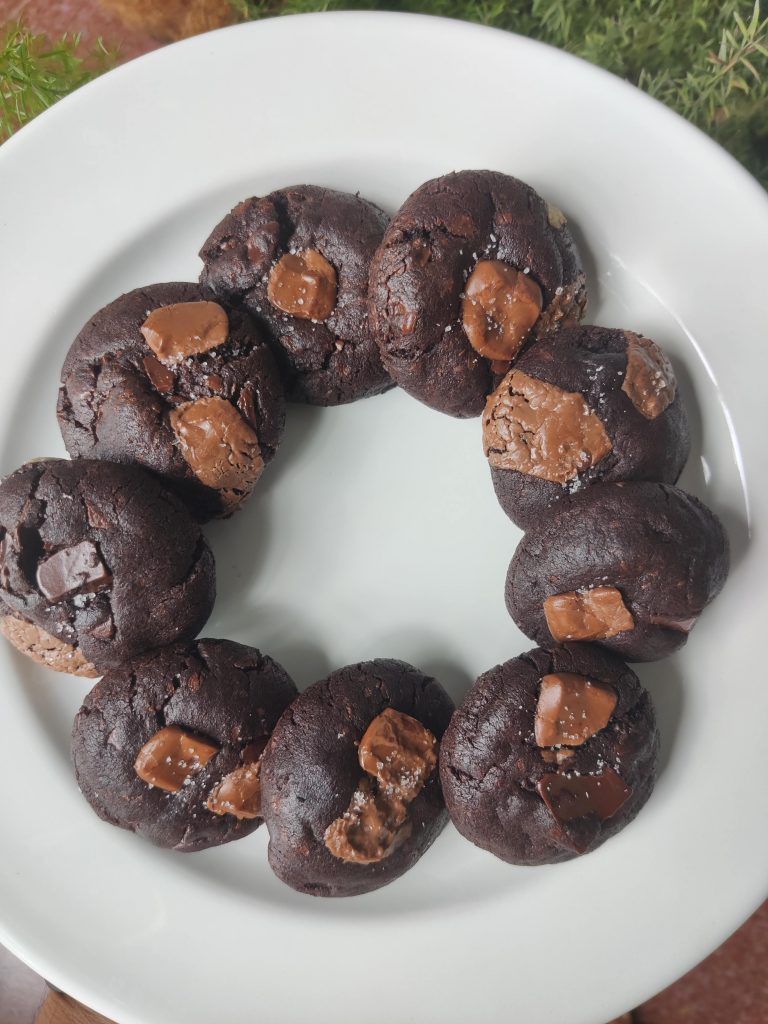 Demons I Have Slayed In This Path
Taking that leap of faith to start Bulbul ki Bakery was a massive deal for me. I had to quell my fear of failing and told myself that there was no "right time" to start. It was difficult to shut my ears to the (well-meaning) worries and questions of friends who didn't understand why I was doing this. I was nervous when I started, but I launched despite that. In fact, I get nervous even today when clients taste my goodies but don't say anything to me! I guess working through my own fears, or in spite of them, is one of my biggest achievements.
Things That Push Me To Work Harder
I get so much joy out of being part of people's celebrations. It's an amazing feeling to be able to add something extraordinary to their special days. The day I got my first professional whisk – it felt like I had a magic wand in my hand. I never want to lose that feeling of wonder and joy in my work.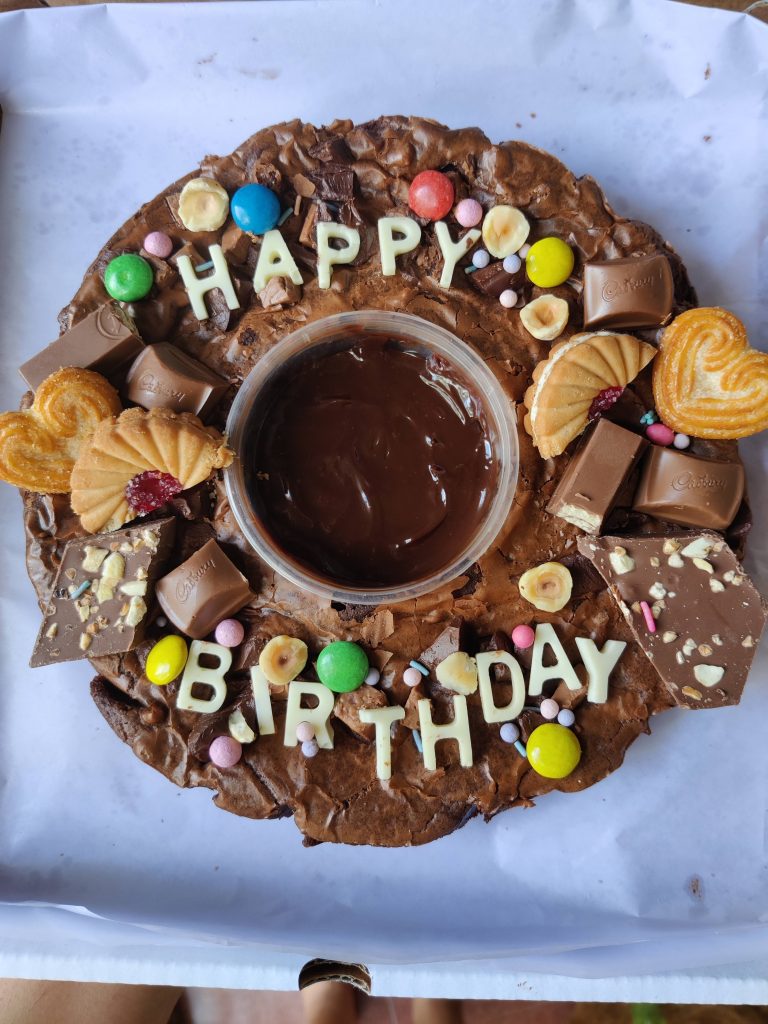 Client feedback is the other factor that makes my day (week, month, year!). A while ago, a 12-year old ate the Bulbul ki Bakery cookies and said he never wanted any other cookies ever again! One of the biggest compliments I got was where someone was eating one of my brownies and thought they had come from Magnolia. It was such a rush to hear that!
My Advice To Goddesses Out There
Life is pretty simple. We tend to complicate it by over-thinking, worrying, and creating scenarios in our minds that may never happen. Enjoy what you do, live life simply and take things as they come. Be bindaas!
To all those with start-up ideas that they're still evaluating, I'd say, take that leap of faith! Your time is now; just give it your 100%. If you put your whole self into what you believe in, the universe will ensure you succeed!
If you want to connect with Bulbul ki Bakery, you can find them on Instagram. Read about our other Everyday Extraordinary Goddesses here!