Diwali brings light and hope into our lives. This year, we're hoping that we're seeing the tail-end of the pandemic and that businesses can bounce back brighter than ever. ApeCape's Spark-A-Biz Startup Stories bring you sparkling start-up success stories while sharing a glimmer of insight into different markets. Want inspiration to start your own business? Spark-A-Biz this Diwali!
Education is a vital part of every child's life, but how to educate them is even more critical. Pranitha at Intuit Learning Center doesn't change the education system as a whole, but she changes how ready children are to get the most from it. Check out her story in her voice!
The Different Approaches to Education
Intuit Learning Center focuses on concept-based education. Though the system in India is slowly starting to change, it is still very rooted in rote-learning and exam-based results. This does not give much room to check whether kids have grasped concepts or can apply their learnings to real-world situations.
My father was in this business for over 30 years. When he decided to retire and shut the place down, I was in a well-paying job. However, I was always passionate about teaching, having taught from the time I was 17-18 years old. So I decided to take over from him and expand the operation to school children. I had always felt very strongly that there are many flaws in the education system, but the only way to help kids out is to ensure they're more future-ready.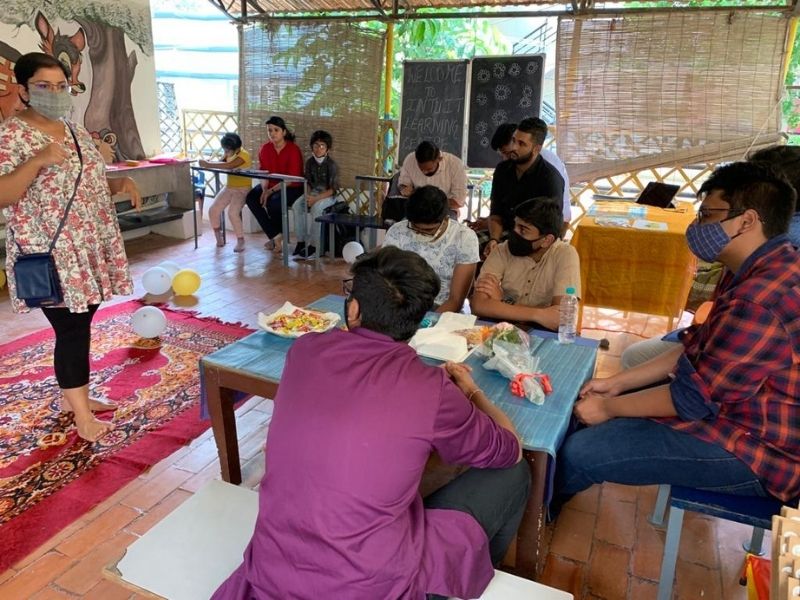 The Intuit Way
Since 2015, Intuit Learning Center has been educating new-age kids from Grade 1-12. Our programs equip children to gain overall development without compromising on their day-to-day education curriculum. We offer a difference in a world where both parents work, and kids spend their time on different electronic devices. Our kids enjoy their time with us, from help with academic subjects to extracurricular activities and counselling sessions.
We aim to fill the gap that exists today between the parent-child and teachers today. You know, kids don't need to be glued to devices to get their entertainment and education. We see this first-hand when our kids walk into our centers filled with enthusiasm about the day ahead. Our teachers, too, come from different backgrounds and ages but share one common passion – that of teaching. Thanks to this, our students quickly pick up on the zeal to learn.
How COVID Changed Education
At Intuit Learning Center, our approach has always been friendly – it's like one big family. We had 1 teacher for 5 students, making for a rich learning culture drawing from the educator and the peer group. After the pandemic struck, all this came to a grinding halt. We made the switch online as soon as possible, but we realized that our 1:5 ratio wasn't working for this model; we couldn't focus on each child's needs.
So, we started 1:1 classes where there was a team of teachers assigned to each student. Mental health, physical health, homework, educational challenges – we helped our students deal with everything that came their way. Monthly group sessions helped them stay connected with their peers and interact with friends. As the pandemic slowly eased, we actually had to do extensive counselling sessions to help children gain the confidence to step out of their homes again.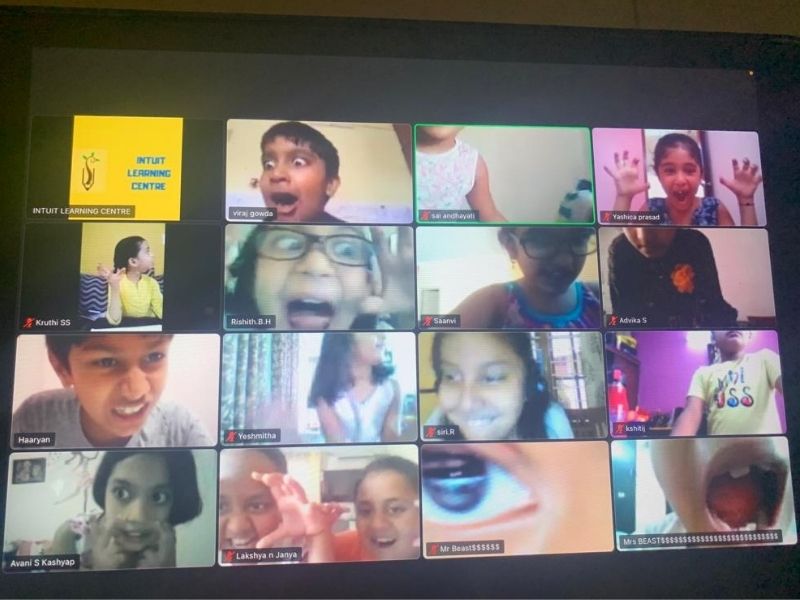 Touching Minds, Touching Lives
Our students grow and learn with our programs. Every 6 months, we have new batches, new faces. For our existing students, understanding how they think and change as they grow is also a challenge. But every bit of this journey carries a reward with it. We see our kids start to work towards what they want to achieve. They're making their own choices geared towards attaining their goals and owning up to them. Every time we see that happen, we are thrilled anew.
Again, thanks to the pandemic, I was perturbed about the kids who had lost all access to education in the last two years. As an educator, this gap and what they would have to do to bridge it worried me. So, I approached friends across the globe and told them I wanted to start a program – Bodhi Ally Foundation – to help children educate themselves. We've been able to find kids who dropped out of school and understand what issues they faced. From paying fees to accessing devices they need to coaching students to help them catch up with what they missed, Intuit Learning via Bodhi Ally Foundation has bridged the gap.
Intuit's Pillars
My family has been amazing. It's easy for people to say, "You won't get anything out of this; why don't you go back to a job?" I'm not in this for the money; I want to help the kids out. My family has always understood that and have been very supportive. I've not taken any investment from anyone; I just got the place from my dad. I invested in my teachers and their growth, laying the foundation for a happy learning space.
We've used UrbanPro to connect with students and built our app on ClassPlus. We haven't done pervasive marketing; mainly it's been happy parents and students who have been our voice in the market.
Intuit Tomorrow
Our goals for the future are straightforward – we want our kids to let go of the mainstream school system and come to Intuit instead. Just a couple of hours a day, and we'll ensure that they get everything they could have got out of school, and far more along with that!
If you want to support Intuit Learning Center's various projects or enrol your little one with them, check them out on their website, Facebook or Instagram. To read other inspiring startup stories, read the Spark-A-Biz series now.