Hi kids! Do you have a sweet tooth that you can't seem to satisfy? We've got just the dish for you! Introducing you to parfait, a special dessert that you will most definitely love through and through. But before we jump into the recipe, let's understand what a parfait exactly is.
A parfait is a dessert that originated in France. It's made by boiling cream with egg, sugar and syrup that creates a custard-like puree. But then, the Americans made a variant themselves which became more popular! This includes layers set apart from each other by ingredients such as granola, nuts, yoghurt and liqueurs, and then topped off with either fruits or some scrumptious whipped cream. Usually served in a tall clear glass, this helps you see the layers from the outside, adding to the magical desserts appeal!
To make the perfect parfait, here's a fun simple recipe!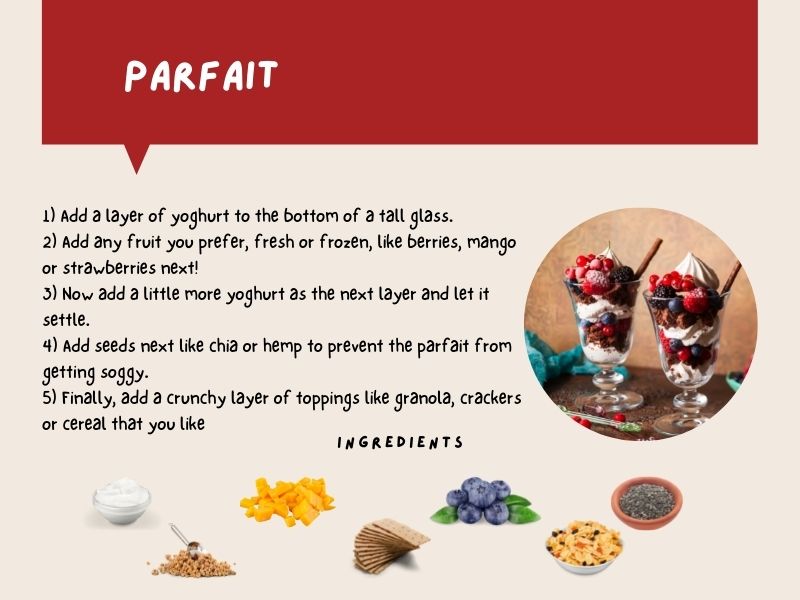 With many types of parfaits such as fruit parfait, chocolate parfait, strawberry parfait, mango parfait, banana parfait & custard pudding parfait, what are you waiting for? Grab your spoons, and dive right in! Love what you've read? Check out other yummy recipes here!