It's Pastry Day, and we'll start by explaining what exactly goes into a pastry. It's any kind of baked product that uses flour, sugar, milk, butter, shortening, baking powder, and eggs/egg substitutes. Pastries can be savoury or sweetened, but we're guilty of preferring the sweetened ones! We're super excited to list out the most tempting pastries there are in the world for you, so dive right in!
Gulab Jamun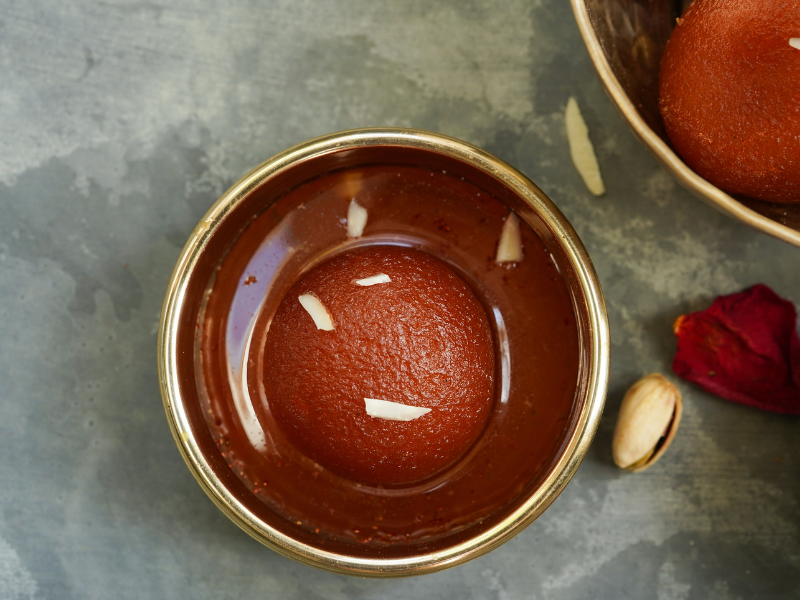 This is an Indian milk-solid-based sweet. The base is khoya (milk reduced to the consistency of soft dough). Most mithaiwalas garnish them with dried fruits and nuts, and there are various varieties, each having a distinct taste and appearance. Jamuns are traditionally part of special occasions and festivities!
Fun fact, it's also the national dessert of Pakistan!
Mochi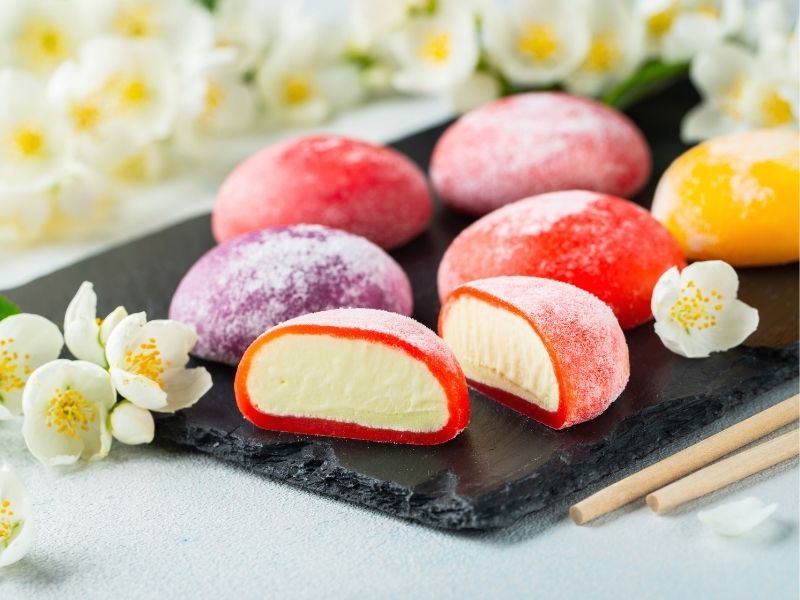 This traditional Japanese cake has a chewy texture. It comes from pounding short-grain rice and moulding it to whatever shape one wants. They come in various flavours red bean paste, strawberries, green tea, vanilla. There's even an ice cream version, although we'd suggest starting with the plain one.
Did you know there are competitions for the fastest mochi maker title? 
Churros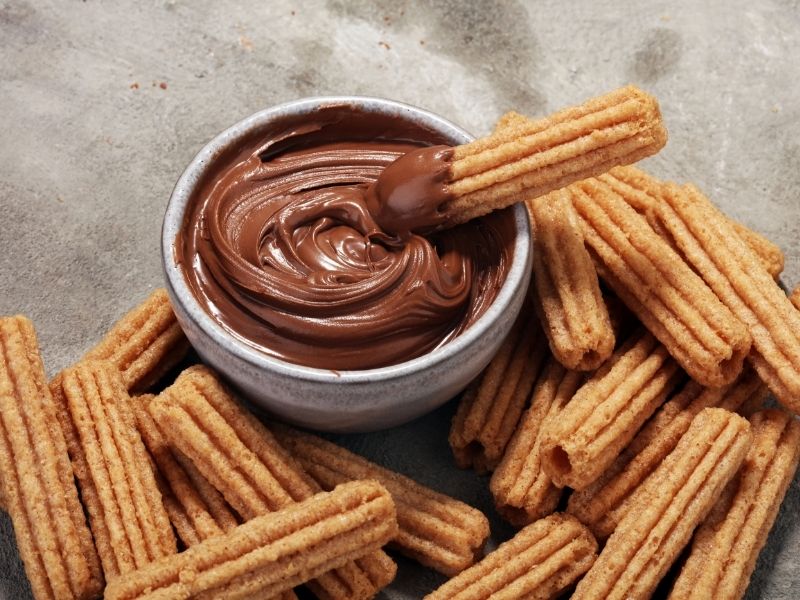 They are deep-fried pastries from Spain comprising only flour, salt and water! You can relish churros at breakfast or even as a scrumptious afternoon snack! People also refer to them as Spanish or Mexican doughnuts. Shape-wise, they can be straight, curly or twisted.
Get your hot chocolate ready, and don't forget to sprinkle some cinnamon sugar on it!
Croissants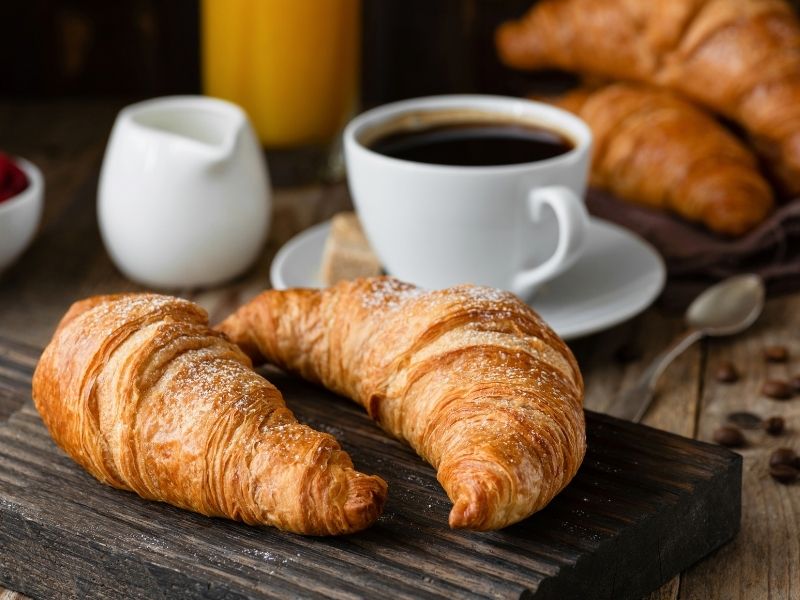 These rich, flaky, melt-in-your-mouth rolls originally came from Austria, but the French popularized them. Usually eaten at breakfast, they're made with yeast-leavened dough and butter in layers, with cheese or chocolate! They get their name from the historically distinct crescent-like shape.
If you can pronounce the name right, hats off to you. Yes, it is a kwa-son!
Strudels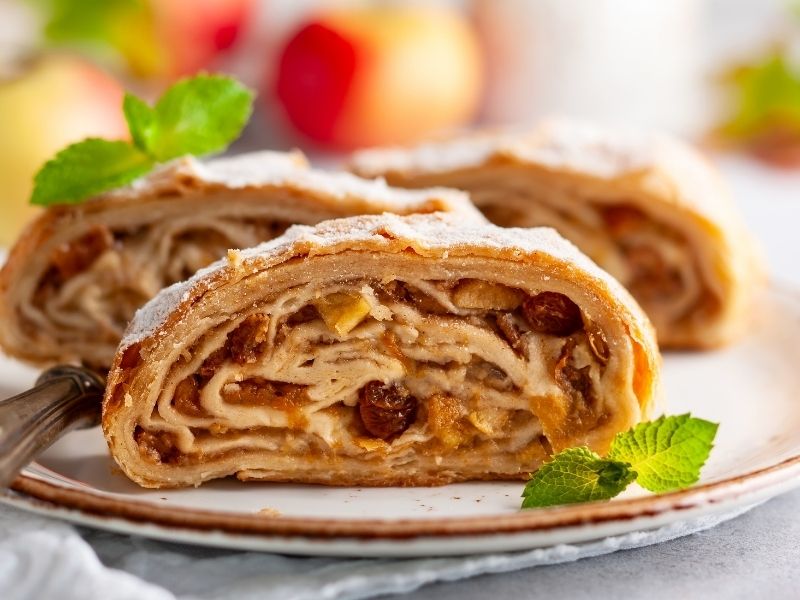 These layered pastries from Germany have sweet fillings and were quite the rage in the 18th century! Although different from traditional pastries by being very elastic, it takes on many flavours like sour cherry, sweet cherry, nut-filled and more!
We learned that in Middle High German, the name literally means "whirlpool" due to its remarkable shape.
Danish Pastries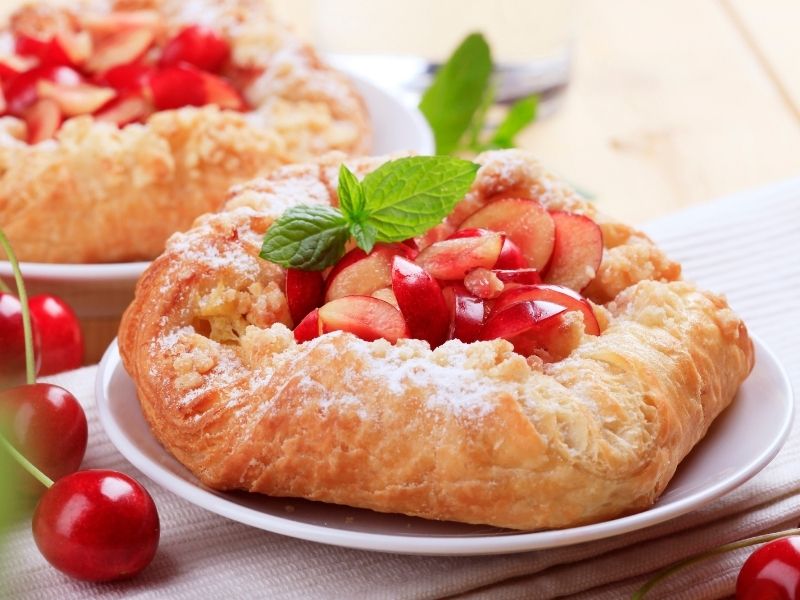 A speciality of Denmark, they are a cross between croissants and brioches! Bakers traditionally use layered yeast dough with butter to make them. However, they also have an additional ingredient – multi-flavoured nuts and fruits and are inherently sweeter than either of their flaky cousins!
They say it takes 27 layers for a danish to be a true Denmark masterpiece!
Baklava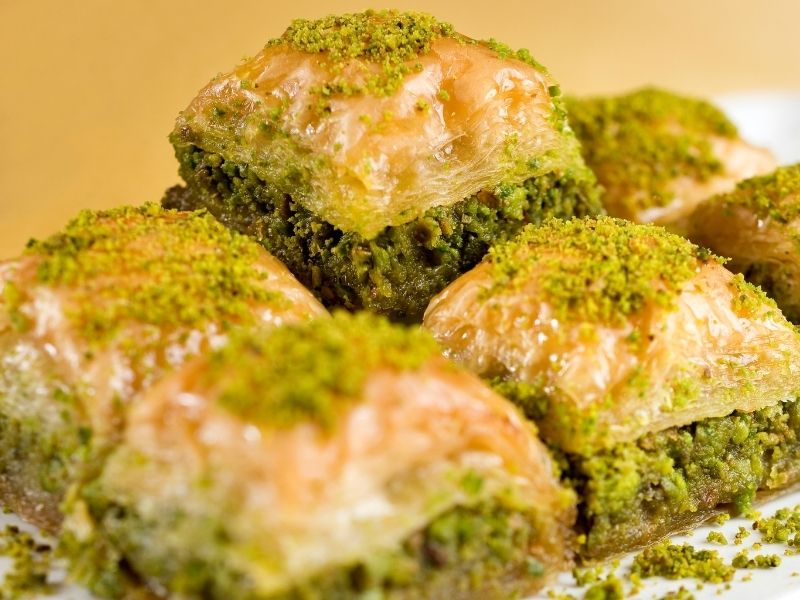 This is Russia's most famous dessert. A flaky filo pastry exterior yields a rich cinnamon-scented honey and walnut interior. Bakers then pour honey over the baklava, which soaks it up and provides that crunchy texture you'll definitely relish!
Here's a fun fact for you. In Greece, they have a version of the baklava with 33 layers, equivalent to the years of Christ's life.
With a whole range of pastries to choose from, which one are you trying first? And just in case your sweet tooth hasn't yet been satiated, check out these brownie combinations that are weird but great at the same time!