Diwali brings light and hope into our lives. This year, we're hoping that we're seeing the tail-end of the pandemic and that businesses can bounce back brighter than ever. ApeCape's Spark-A-Biz Startup Stories bring you sparkling start-up success stories while sharing a glimmer of insight into different markets. Want inspiration to start your own business? Spark-A-Biz this Diwali!
Celebrating a green Diwali is something we've all heard of and maybe tried to work towards. To encourage all of you who want to do your bit for the environment (and yourselves!) this festival of lights – Mrs Potter is the key! From supplying growing gifts to opening your lives to gratitude, Ayesha and Ekta from Mrs Potter bring you the coolest gifts possible. Want to know how? Read her story in her voice!
Shifting from 9-5 Towards Nature
Until 2019, I used to work at a regular 9-5 (or so they say!) job. I have a sales background; I've worked with companies like ICICI, Zomato, and the like. Through the course of my career, I had seen many different company cultures. Yet somehow, what I was doing just wasn't resonating with me. At this time, I decided it was time to do something different. I also felt it was important to prioritize my health – both mental and physical.
My friend and I decided to make the jump. The two of us had felt a connection to plants and nature, and we are also artists. That's how we opted to make this our new career path. We saw that many people don't have time for plants or aren't sure how to take care of them. I wanted to bring back the plant culture among young professionals, so we made the foray into the Bangalore market.
We named our venture Mrs Potter – we wanted to choose something related to plants. Also, since we're Harry Potter fans, we combined the two, and that's how Mrs Potter was born!
Simple Beginnings
The year we started, we bagged an order from Dunzo – Go Green. We provided over 900 of their employees with plant-cuttings; it was a great start. Then suddenly, the pandemic struck, we had to shut shop right away. Still, we kept our cool; we prioritized our lives and mental health and did what we could to stay afloat. As soon as things opened up, we moved from just handmade gifts with plant cuttings to plant deliveries.
Today, we deliver plants locally, have plant subscriptions with customizations and handmade glass planters and tree lamps!
Since many of our customers are just beginning their plant journeys, we can suggest what plants will work for them based on space, available time, level of care, plant needs and more. It's always a thrill to offer people living, growing gifts and watch them enjoy the benefits that go with it!
Bringing Gratitude To Daily Life
Last year, in December, we decided it was time to expand our offerings. We practice gratitude in our everyday lives and have been amazed at the difference it makes to our outlooks. Since this has worked so well for us, we wanted to bring this joy to other people as well; that's how we came up with gratitude stones and lava rocks.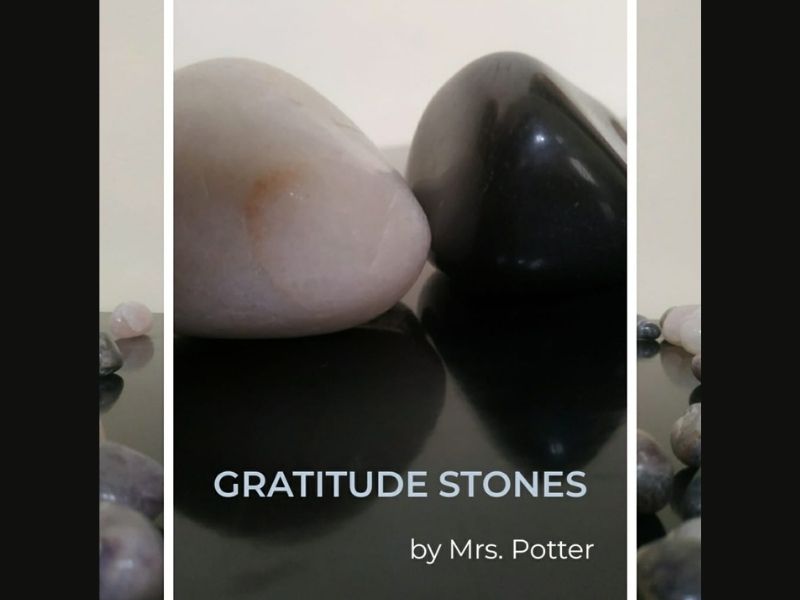 Lava rocks come from volcanos; they are grounding stones that are perfect for meditation. It helps people regularize breathing and calm their minds. I mean, these are literally one of the oldest things on the earth – they come imbued with so much energy through centuries. So obviously, they help reconnect you to your roots.
As we explored its uses, we realized that it's also great for exfoliation. While there is some glass in a traditional pumice stone, the lava rock is molten lava. It doesn't break easily, it needs just water to use, and you only have to buy one in your lifetime! Why would you look anywhere for natural sustainable skincare other than just our lava rocks!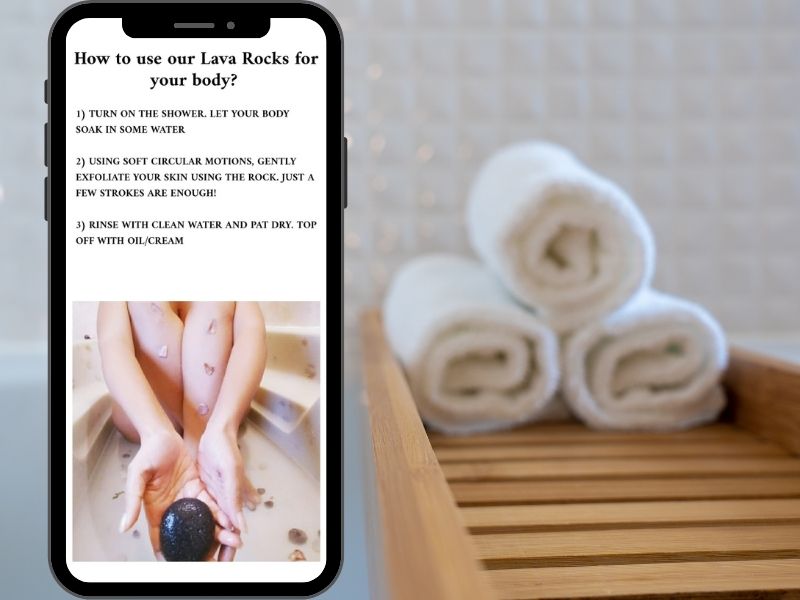 Spreading the Green
As we watch people grow with our products, it's super rewarding. Though some of our earlier customers have left Bangalore, it's heartwarming that they make the effort to keep in touch with us. Not just are we spreading the green, we are also trying to raise awareness about better work cultures; we feel the hustle culture is super toxic. When you connect to nature, you connect to your roots, and that helps you grow.
My partner Ekta and I have been each other's biggest cheerleaders. Of course, friends and family have been supportive. Another thing that I've realized is that in this journey, we're successful because our customers support us so much. Your typical MBA might not teach you this, but community matters – not just commercially, but at a deeper level for brand recall.
What's Helped Us Grow
I've been an Instagram user since before reels were cool. I think that though reels have worked for us, it's a personal thing; you have to find what works for you. Actually, that's what your marketing strategy should be – identify your skill-set and areas of interest – and then find the tools that work for you.
Networking has helped. It's imperative for startups to know what you are giving to people for which they're paying you. Once you are clear about that, you can find the tools that suit you.
We carry a big responsibility, especially right now post-pandemic. What we do now is super important. Understand what you should do, who your audience is, don't be carried away or swayed by numbers – make sure you don't lose track of your vision.
Before you start out, you need to have your stuff together as a person. Be in a comfortable place in your head where you can contribute rather than just follow the norm. You also need to be clear that whatever your product is, it should be good for whoever uses it.
Finally, as an entrepreneur, you have to be flexible. Don't limit yourself by your product, but focus on what works overall. Things, people, situations – everything is dynamic. So don't be so attached to your product that you can't adapt to the changing world!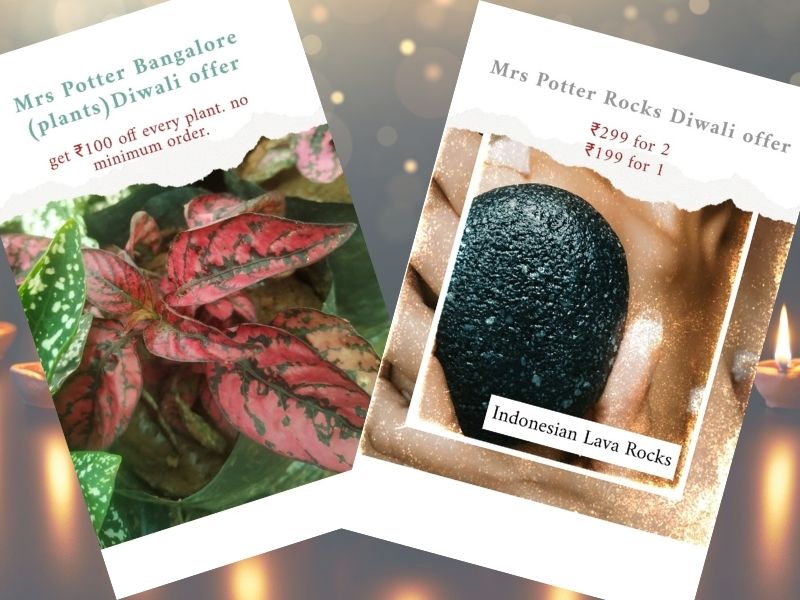 Do you want to get your hands on Mrs Potter's plants and rocks? Check out her page on Instagram – Mrs Potter and Mrs Potter Rocks. She has some great Diwali offers, too, so don't miss out. Do show our effervescent entrepreneurs some love by reacting, sharing and commenting! If you'd like to read other stories in this series, here you go.