In the era of doing things on the go, it's no surprise that podcasts are slowly taking over our daily lives! This Podcast Day, we bring you the most powerful podcasts on Amazon Prime to make life easier for you! With over 70,000 shows to choose from, listen to these podcasts on all Amazon devices like the music app, the web, or even on your Echo device.
But hold on, we're not restricting this list to just Amazon! There are 2 mind-blowing Spotify podcasts you must listen to, so let us know what you think of it in the comment section below!
1) What A Day
Can't keep up with the news every day? Too much to handle? What A Day covers great bite-size headlines and international news, is stress-free, and will definitely make you laugh! With charming and witty hosts, you're sure to enjoy this and won't be able to wait for the next episode. If you're driving to work, you want to give this a listen! Start your day with a laugh, yeah?
2) RadioLab
Let Jad Abumrad, Latif Nasser, and Lulu Miller take you on a journey of scientific, technological, and philosophical nature. Learn more through stories, interviews, and thought experiments in music-rich documentaries. If you're interested in examining the science behind the most bizarre questions there are, we'd recommend this stellar one for sure!
3) Revisionist History
Playing Devil's advocate seems to be working well for Malcolm Gladwell in this podcast that takes the listener through the mysterious and unexplained. He makes you listen, and oh, he most certainly makes you think! Come, re-examine a past event, person, an idea or even a song, and see if you got it right the first time! Put on your earphones, and revisit history before you visit dreamland.
4) Planet Money
Imagine catching up on the economy and actually having fun. That's what Planet Money is all about. If you're confused about the complicated forces in play regarding the economy, this podcast will blow your socks off. It's creative, entertaining, and touches upon essential topics everyone needs to know. Simply put, it's economy explained!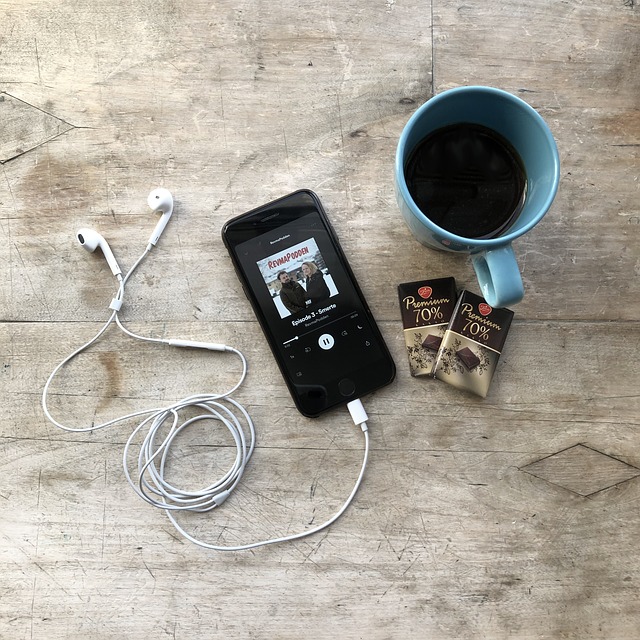 5) Ear Hustle
This is the first podcast to be created and produced in prison. It features stories of everyday life and the actual realities of people living inside California's San Quentin State Prison. Co-founded by people incarcerated at the time, the podcast now tells stories from both inside prison and the outside post-incarceration! You're going to love this one, and oh, keep an ear out for the music! Work inspirational, much?
6) Why Won't You Date Me?
This one's a special one. A comedy and relationship podcast true to its word, WWYDM is hosted by Nicole Byer. It explores why a guest is single through the lens of relationships, love, sex and, of course, life. Every Friday, listen to Nicole and her guest go through various dating profiles to see if they could be dated or not, with reasoning to back their decisions. With a host so vibrant and guests quite fun to listen to, you won't be missing out on the episodes any time soon.
7) Stuff You Should Know
If you're a fan of HowStuffWorks, here's the podcast version of it! Listeners get educated on various topics many times during the week, mainly using popular culture as references for a bit of comic relief. Someone aptly said, "It is never not fun listen to", and believe us, we stand by these words! Relax in the night with an episode or two and more laughs than anticipated.
8) Business Wars
Have you wondered what happens when 2 brands or personalities engage in business rival? Then, this Spotify podcast is the one for you. David Brown examines issues first hand and concludes on the success or failure through a series of episodes. What's happening between Adidas vs Nike? Dominos vs Pizza Hut? You've got it all.
9) The Joe Rogan Experience
Remember Fear Factor? The same guy now hosts one of the best podcasts there is on Spotify! It features conversations over various ideological topics with guests from politics, comedians, actors, or any knowledgeable person. If you have preconceived notions about (almost) anything in the world, you'll be mind-blown and know better! So learn, laugh, and have a wonderful time!
If you have a favourite podcast that you think we'd love, write to us! We love adding discoveries to our list. If books are more your thing, then check this list out.