IT'S COMIC BOOK DAY! Rejoice as we bring you 5 unforgettable comic book characters we KNOW you grew up with. Ready to go down memory lane with happy tears? Keep your tissue box handy, and get ready to go on a magical journey with us! Let us know what you think of our 5 comics, and if you'd like another list just like this 😀
Remember the good old days when we could make anything from cardboard boxes that would please our imagination? Is it a transmogrifier? A time machine? A duplicator? It doesn't matter if you don't remember because Calvin made it fun with every single page. Reading Calvin now would definitely give you a sense of childhood nostalgia, heartfelt warmth, and a little whimsy. What gives it more depth and truer understanding now is the profound statements shared between Calvin and his imaginary stuffed toy tiger, Hobbes!
PS: Don't forget the love/hate relationship he shares with his classmate Susie Derkins.
A comic based on chronicles of an orange tabby cat, his human Jon, and Odie, the dog. Garfield is precisely what you need to read on lazy days with a warm cuppa, whatever you like! If there's anything that one would learn from Garfield, it's to eat, sleep and repeat! Garfield isn't all bad, though! He loves eating lasagna, annoying Odie, hating Mondays (relatable much?), detesting exercise (oh definitely relatable), and for some reason, tolerating the mice at his home! He's mischievous, sarcastic, fun, and is a cute fatty! Go on, get those comic books today!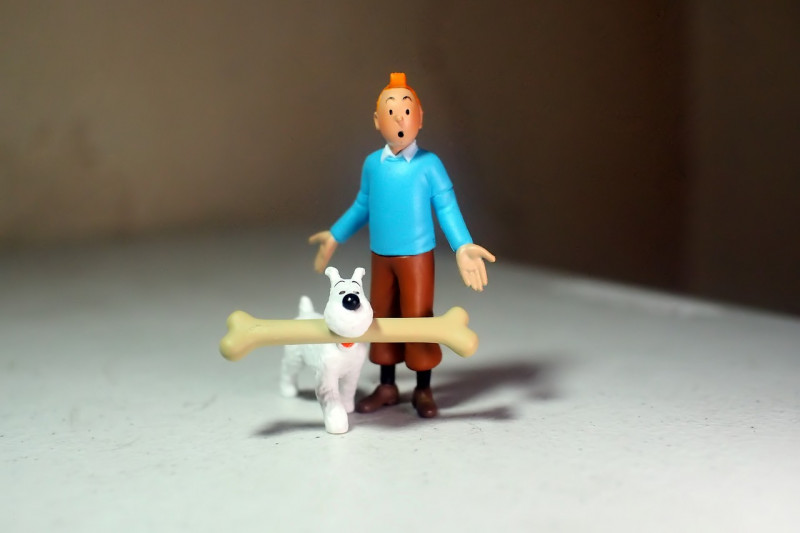 Our courageous young boy Tintin is a Belgian reporter who loves to go on adventures and take on dangerous cases. He eventually saves the day but never seems to turn a paper in (We must learn how to do this!) His boon companions are Captain Haddock (his slightly drunk best friend), Professor Calculus, the detective twins Thomson and Thompson, oh and let's not forget his dog, Snowy! The series rose to become the most popular European comic covering themes of politics, history & technology with clean, expressive drawings, and Tintin became everyone's favorite charming saviour.
Originally in French, Asterix follows a small group of Gaulish warriors who were very anti-Roman Republic. It takes place during the era of Julius Caesar, somewhere after the Gallic Wars. Asterix is a small shrewd man but big in heart, and hence, he handles all the important affairs of his village. We see him with his best friend, Obelix, and the druid Getafix who fixes him up with a magic potion to protect the people of Gaul against invasion. You'll begin to love Asterix the Gaul and the style of writing (and, to be honest, the drawings) sooner than you'll realize!
We couldn't pick one comic book character from this American series. Archie Comics, set in Riverdale's charming, idyllic town, has been a classic since the 1940s. Its storylines cover daily school life, home and favorite hangout spots of fictional teenagers Archie Andrews and his friends Jughead Jones, Betty Cooper, Veronica Lodge & Reggie Mantle. But we do have a sweet spot for the boy with reddish-orange hair and freckles, who's always up to something and can't figure out who he likes more for the life of him. Pick up an Archies today, and we know you'll be stuck in a vicious but amazing cycle whilst living in Riverdale!
Love reading and the magical worlds it transports you to? Grab one of these 5 life-changing books this Read a Book September, kick back and relax. It's one of the best ways to celebrate the weekend!
And hey, if you want to transport yourself into your childhood, grab the best of Tinkle, Chandamama, Champak, and Raj Comics here.