The Hobbit might just be one of the best books ever written. And this is solely because we all love ourselves a little Bilbo Baggins' stories every now and then. It's replete with deep quotes that might unsettle you at times. Combined with stories that speak of magical journeys over mystical mountains, we're sure you can't put down The Hobbit once you start reading (so we're tagging a rare gift edition for you to enjoy!). We've curated a small list of unforgettable quotes from The Hobbit for you; are you ready for an adventure yourself?
1) Bilbo on what to do when you are stuck
This is one of those quotes you should remember when you're going through a rough time! All you've to do is set your heart to what you want, and don't go back! If Bilbo could do it all alone in a tunnel with horrors unknown and untold, so can you!
2) How to see the glass as half-full, always!
Bilbo truly was one of those men (hobbit, we mean) who looked for the light at the end of the tunnel (quite literally when he utters this line). He knew there could be danger at the end of the tunnel. But he still decided to take that path while instilling hope in his companions as well! A true optimist, our Bilbo!
3) It's always the little things, by the most normal people
If you've read The Hobbit, you definitely know who said this. Gandalf the Grey's deep quotes are what keeps us going through most days, making us feel special in our own way! His reasoning for choosing Bilbo Baggins, his faith in the tiny hobbit, truly warms the cockles of our hearts!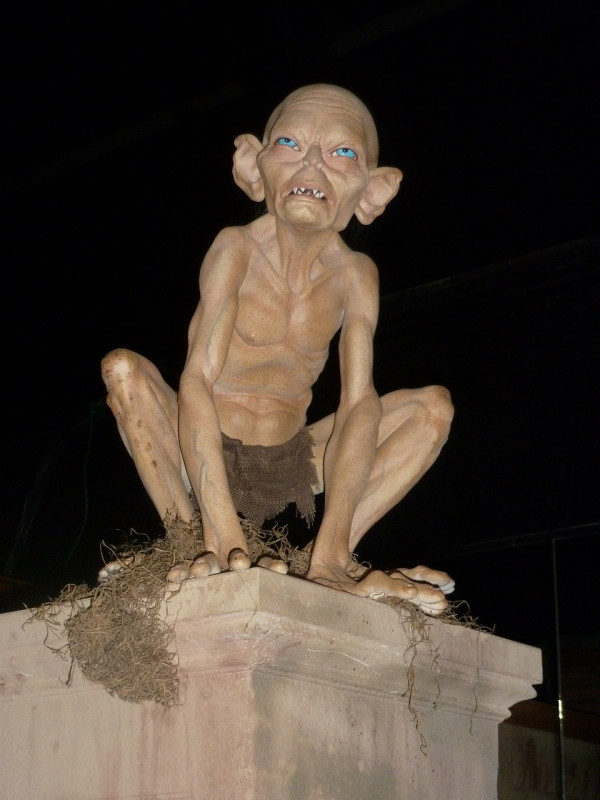 4) How to embark on an adventure, fearlessly
Come on; this one is self-explanatory, isn't it? Tolkien had already established the nature of a Hobbit by this point, but this made us curious about what was getting Bilbo out of his hole! It also tells us of the leap of faith Bilbo took in doing something unexpected, not knowing the result of his actions! So go on, go on that adventure you know you're scared of!
If you've enjoyed The Hobbit (because we definitely did), we're throwing in a few more recommendations for you to binge read!Â
The Bartimaeus Sequence falls under the fictional fantasy genre and is sure to keep you hooked till the last page of the last (4th) book. Follow teenage magician Nathaniel and his djinn Bartimaeus through the alternative history of London's domination as a magical oligarchy, and we promise you'll love every word of it.
The Inheritance Cycle are high fantasy novels that were bestsellers for a reason! Set in the fictional world of Alagaësia, these books focus on the journey of teenager Eragon and his dragon, Saphira, as they struggle to overthrow the evil king Galbatorix. We promise you'll be talking about it for a long long time after reading.
Dune is a science-fiction novel that came out in the 60s. Set in the distant future, the book speaks of a feudal interstellar society with noble families & planetary fiefs, and central character Paul Atreides' fate in life altering scenarios! Oh, there are 5 sequels, so get cosy and start reading!
Since September is Read a Book Month, if you want to check out some of our other recommendations, here you go! And if you want to make an avid reader's month and year, pick up the latest Kindle edition so they can keep reading.