In today's scenario, digital education has brought together students and teachers across the world. The credit for this goes to ever-growing educational technology. They are a part of the online learning revolution that has ramped up since COVID-19 entered the picture. Classrooms have now shifted to smartphones and laptops, while the Internet has taken the place of physical books. This has allowed students across the world to access some of the best online courses that top universities have to offer.
So, on this educational technology day, here are some of the best online courses that you can take. Whether you'd just like to learn something new, or you want to enhance career opportunities, there's something for you!
11 Best Online Courses For You To Try
Disclaimer (None of these courses are affiliate links, nor are we compensated monetarily if you choose to take any of these courses. The ApeCape staff compiled this list based on recommendations and personal trials.)
For kids who aren't comfortable with Maths and Science, try TagHive. TagHive's Class Saathi application offers several maths and science quizzes, personalized as per their interactive quotient.
Best For: Grades 6-10
We recommend these for senior citizens especially. They can be an untapped repository of knowledge, wisdom, and storytelling. Enrolling them in an online blogging masterclass is an excellent way to listen to their experiences, advice, recipes, and stories in a better way. At the same time, they can monetize the blog and share it with the world.
Best For: Senior Citizens (though suitable for 15+)
This is the numero uno online coding learning platform for kids to learn coding. The courses are based on BIDE and Bloom's Taxonomy. It builds each program focusing on the strengths and pace of their students. Kids can choose 1-1 classes or to learn in groups, whatever motivates them best.
Best For: Grades 1-12
This is an introductory course on artificial intelligence from Harvard's online learning program. With this course, you can learn to use machine learning in Python. As the demand for AI and machine learning expertise grows rapidly, this course enables you to start with real-world problem-solving.
Best For: Ages 18+
Learn to create 2D/3D games and applications. You can build and publish your own games and apps with this online course. It also teaches you to develop games for different platforms. Pick your skills level, ranging from beginner to expert and learn at your pace.
Best For: Ages 16+
LessonLeap has interactive courses that involve speaking, reading, writing, drama, and art. Creative teachers from across the globe bring these lessons to children once a week. Its approaches are unique and engaging. The main focus is to boost kids' confidence and enhance their abilities.
Best For: Senior KG – Grade 6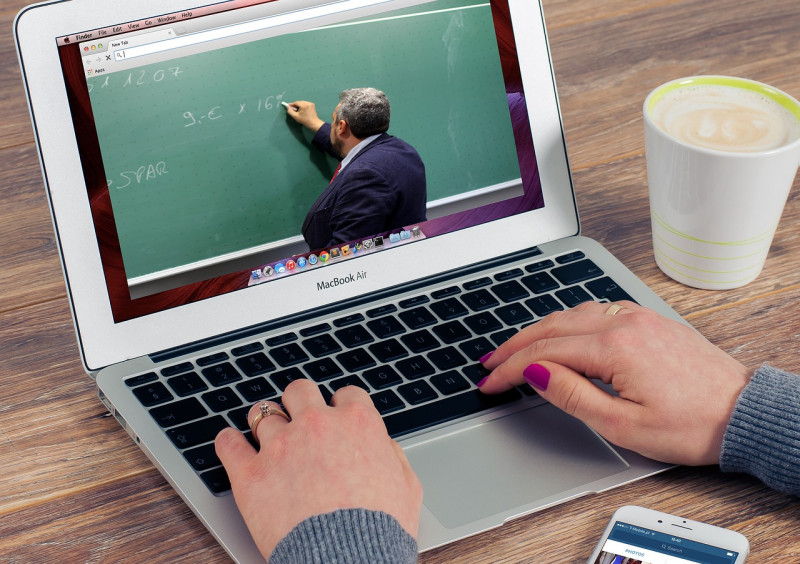 Brought to you from the Harvard Kennedy School, this webinar series brings in basic nonprofit accounting concepts and financial statements. This is for individuals who have little or no experience with finance or accounting.
Best For: Ages 21+
This course is from EdX in association with Harvard. It gives you insights into reproducible analysis, exploration of cloud-scale consortium-generated genomic data, and genomic visualization. Its approaches provide genome-scale data visualization and tools for building interactive graphical interfaces that pave the way for quick discovery and interpretation.
Best For: Those who have completed introductory courses in basic Bioconductor
Here's another course from EdX in association with Harvard. This time, it's an introduction to the intellectual enterprises of computer science and programming. It also trains you to think algorithmically and solve programming problems efficiently. You can easily learn abstraction, algorithms, data structures, encapsulation, resource management, security, software engineering, and web development.
Also, you can pick up several languages such as C, PHP, and JavaScript plus SQL, CSS, and HTML.
Best For: Ages 18+
This course from Coursera teaches you about the essential tools and programming languages. Boost your career as a developer with HTML5, CSS3, JavaScript, and GitHub.
Best For: Ages 21+
Learn about the cyber threat from ACCA Global. This is specifically for accountancy, finance, and business professionals. It incorporates scenario-based learning to examine the threat of a cyber-attack and good practices on mitigating the risk. The course is helpful for professionals who need to crack vulnerabilities in organizations. It teaches practical skills so that the learners can apply those smartly when required.
Best For: Accountancy, Finance & Business Professionals
It's been an extraordinary — and extraordinarily fast — transition, affecting everyone from the youngest children entering school right up to young adults in universities. Researchers are starting to study its full impact and implications — for students, staff, and organizations that create and supply educational-technology platforms.
The major transition in education mode has impacted everyone – from kids to senior citizens. With the new online learning avenues, everyone has access to their choice of learning and growing. And hey, if you have been on the lookout for the best laptops for online learning, then your search ends here!