International Week of Happiness at Work has just gone by. And today is Improve your office day. We've put together a list of cool office products to make your workplace fun! Whether you gift them to your employees & colleagues or pick them up for yourself, it's sure to brighten up your workspace. We spend a significant part of our day there, and it's important to keep offices motivational.
How Workplace Happiness Matters?
If an employee is happy at work, it improves the bond between employees and the employer. They can invest their most sincere efforts and even go the extra mile for the organization. This enhances the loyalty towards the company and builds a strong team that is crucial for a company's success. Moreover, employees' positive mental health directly impacts their physical health, motivation levels, and attitudes.
Cool Office Products To Brighten Up The Workplace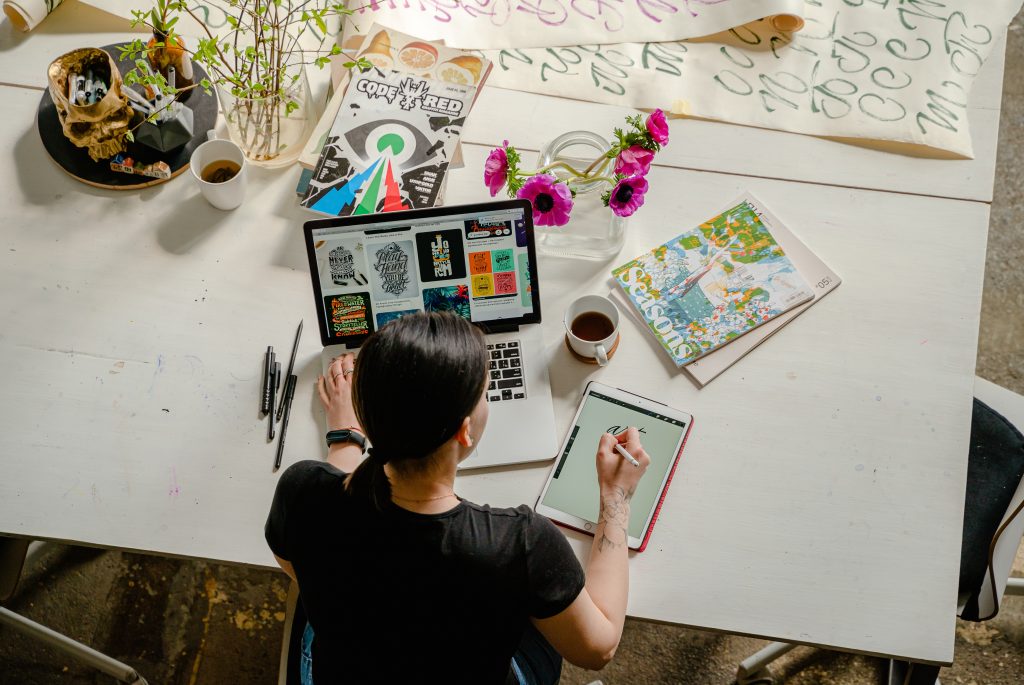 Fun gifts and interesting office spaces make for a relaxed, happy attitude at work. Check out these ideas, and see what you'd like to bring into your workspace.
1) Snacks and Coffee Box
This refreshing box keeps you up at the office. Coffee keeps you stimulated, and snacks boost your energy. Keep this thoughtful box handy whether working in the office or from home.Â
Cool Quotient:
We rate this an 8/10. Nothing can beat a caffeine high and comfort food as mid-day snacks. Remember to keep this safe from hungry co-workers, though; otherwise, you'll spend a lot of time hangry!
2) Tech Box
Want to give yourself an incentive to work hard and meet those annoying deadlines? If you are a tech lover, we have the perfect idea for you. Save for a "Tech Box", a dream drawer or cabinet stocked with the gadget you've always wanted to own. Whenever you meet a deadline, gift yourself a gizmo or put away some money towards buying one. Soon, your Tech Box will be a powerful motivator (no pun intended!)
Cool Quotient:
For techies who like working towards a goal, we rate this idea 9/10. It can help you plan, budget and achieve work goals all at the same time.
Psst, if you want some product recommendations for fun tech gadgets, here you go!
3) Desktop Vacuum Cleaner
If you need a clean desk for a clutter-free mind, then this one's for you. Try this mini vacuum cleaner which supports USB charging. From crumbs to dust, deadlines to accolades, achieve a clean sweep with this brilliant device.
Cool Quotient:
We rate this 9.5/10 for the blissful feeling you have once you are done using it and look at your spick and span desk.
4) Wave Motion Machine
Do you find yourself stressed at work and unable to focus? This machine relaxes the brain and lets you switch off for a while. Not only can you improve your concentration, but it's also an excellent conversation piece for your workspace.
Cool Quotient:
This one gets an 8/10. The only reason we aren't giving it a full 10 is that it tends to relax you so much you find yourself napping at your desk!
5) DIY Hydroponic Desktop Plant
This is fun because you get to work with carbon potting balls and grow your own seedlings. It's healthy because it adds a breath of fresh air to your office space. Do you really need more reasons to pick up this DIY Desktop Plant Kit?
Cool Quotient:
Go for a solid 9/10 for this one because of all the benefits you get from a tiny little desktop object.
6) Fidget Toy
A lot of people think best when their hands are busy. However, excessive fidgeting could get annoying for other people sharing your space, especially if it is noisy. Instead, you could pick up a sensory pop-it fidget toy to help you sort through your thoughts while you work.
Cool Quotient:
9/10 for this one too. ItIt'sorgeous, non-intrusive, helpful and calming. What else would you want from an ideal office product?
7) Chair Massager
If you have physical manifestations of stress, working long hours at a desk job can be really uncomfortable. Work the kinks out of your system with this super-helpful portable massager, which works wonders for your neck and lower back.
Cool Quotient:
The chair massager scores a cool 10/10. C'C'monit works on easing pain from long hours of sitting, and I can use it on my way to and from work, as well as at the office!
What do you use to add a touch of fun to your office? Let us know in the comments below, and we'll review your favorite office products as well!