It's October, and that means it's Halloween season! Yes, we know we don't celebrate Halloween like the Americans do. But there's no harm in giving in to the spooky season, with popcorn and a warm blanket. We've got the 6 most thrilling online shows you should be binging on all of October – some spooky, some critically acclaimed, and some, just because they're so good, we couldn't help but add them! Just to make things even more simple for you, they're all on Netflix! Happy October Binging!
1) The Haunting of Hill House
This supernatural horror-drama TV show is one of the few shows that captures your attention from the first minute of the pilot episode, all the way to the 10th episode. Based on Shirley Jackson's novel of the same name, it showcases the paranormal phenomena leading to tragedies encountered by the Crain family. It follows up with them after 26 years and shows how the house they used to live in (Hill House) still affects their daily lives.
Ape-Rating: With a follow-up series called The Haunting Of Bly Manor, we're rating it a 11/10 for the chills!
2) Squid Game
If you haven't heard about this spectacular record-breaking Korean show, you are definitely living under a rock! The show's premise is based on an unknown game with hundreds of players in need of money participating for the big prize money, except there's a small catch. There can only be one winner and everyone else dies!
Ape-Rating: With 9 riveting episodes and high stakes every second, start today! 10/10 from our side for this one!
3) You
You! Yes, you! If you haven't watched You, you're missing out on so much! A psychotic romantic, Joe, stalks pretty women like prey, with extremely toxic and delusional behaviour, but you'd still find yourself rooting for him. Don't believe us? With season 3 coming soon, where Joe has an equally psychotic wife and baby, you better believe this show is going to hook you!
Ape-Rating: Did we mention how cute Joe is? Watch him in action ASAP. Another perfect 10/10 show!
4) Kingdom
Another Korean TV show on the list? Of course, the more, the better! It's political, it's period, it's horror, and it's a thriller as well! With a structure so engaging, and satisfying, watch as the King rises from the dead, while the Prince must now find the source of a zombie plague affecting his kingdom, amidst a conspiracy of a political coup!
Ape-Rating: 9/10 for this epic!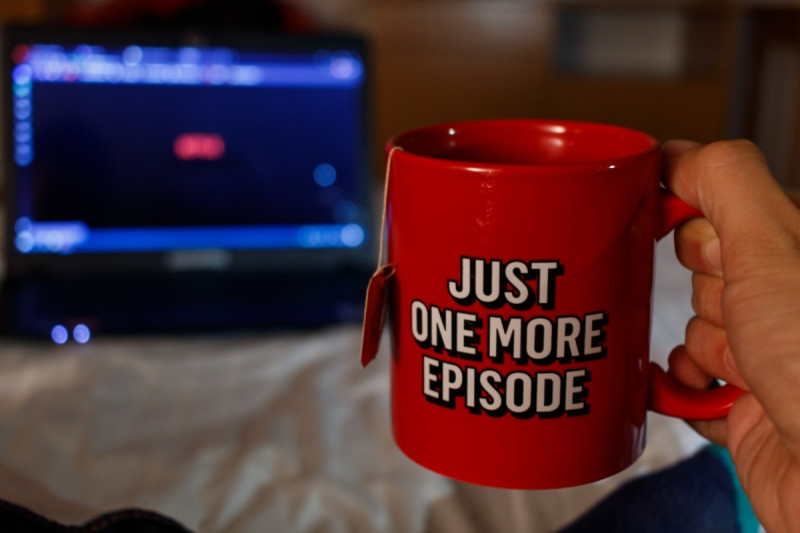 5) Ghoul
This is an Indian horror television miniseries. It bases its premise on an Arab folklore demon and created waves when it came out. Ghoul doesn't have too many episodes, but you won't regret starting this spectacular series nonetheless! Set in fascist dystopian India, the story revolves around the interrogation of a terrorist in a secret government camp, that sets off a night of unimaginable horrors.
Ape-Rating: Bonus – Spectacular acting by Radhika Apte! 10/10 for inducing fear within our bones!
6) Manhunt: Unabomber
For people who don't know, this is based on a true story about Ted Kaczynski, a mathematical genius who turned terrorist. He went on to bomb university professors and the likes for over 17 years, until he was finally caught. With a show that's been made as close to reality, that enthralls you every second, we couldn't suggest a better show to watch! Catch this exciting drama thriller on Netflix, and if you like, check out season 2 based on a different true story as well! 10/10 from us for sure!
Done binge-watching this entire set? That's okay, we've got more amazing show reccos to tide you through until the end of the month.