If you're going to tell us you don't believe in TV show friends, boy are we going to prove you wrong! This friendship month, take a walk with us as we cover great TV show friendships with our favorite stars and learn lessons from friends that will make us smile!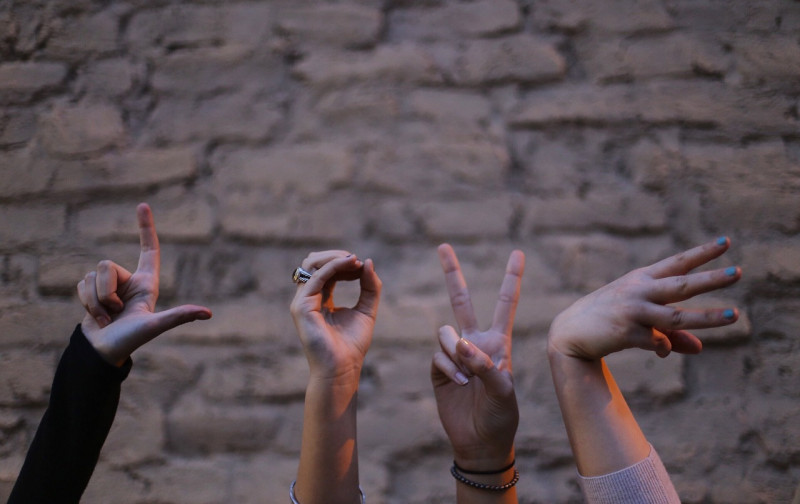 1) Raj Koothrappali & Howard Wolowitz
This duo from The Big Bang Theory has an underrated friendship that no one seems to talk about! They're portrayed as single guys for most of the seasons and spend a lot of time together. They strike a delicate balance between confiding in one other while taking the mickey out of each other as well! They have the quintessential bromance while also showing us the reality of such a dynamic relationship with elements of envy, betrayal, and pettiness! Their bromance is beautiful because it's raw. Watch them goof around through all seasons of the show on Amazon Prime!
2) David Rose & Stevie Budd
These two from Schitt's Creek are friendship goals, without a doubt. With innumerable lessons to learn from, they also taught us that it's okay to not like your best friend. David and Stevie complement each other so well, picking each other up during bad times. They're also honest with each other, not only quick to provide support but also to call each other out on their bullshit! They help you dream bigger, but in a realistic way. We hope you find a friendship like theirs, but until then, watch them on Netflix!
3) Penelope Garcia and Derek Morgan
Criminal Minds brings us probably the cutest and most jovial platonic friends there are! You can tell they really care for each other just by how they indulge in banter regularly. The chemistry is amazing between them. Oh, and with Morgan saying 'Yeah, baby girl' every time Penelope calls, we can't help but want such a beautiful friendship for ourselves. We're totally starting a petition to stream Criminal Minds on an OTT just to watch these cuties!
4) Meredith Grey and Cristina Yang
This friendship from Grey's Anatomy is the authentic display of sisterhood you need to know of! They're not just friends; they're soulmates! With a  bond so strong, they truly are each other's 'person'. They didn't always have the same goals or want the same things in life, but they definitely did have each other's back and relied on each other through and through! Their friendship is enduring, complicated & authentic, but that's how friendship actually stands the test of time! Again, where's that petition to stream shows on our OTT platforms!
5) Sheldon Cooper and Penny
Yes, we're back to The Big Bang Theory for what is probably the weirdest but strongest friendship we've come across! This show is a joy to watch in itself, but Sheldon and Penny make it worth every second! They're complete opposites by nature, but the bond they share is tightknit. Who can ever forget the legendary 'Soft Kitty, Warm Kitty' song Penny sang for Sheldon, instantly making us go all 'aww! Catch the cast on Amazon Prime today!
6) Jake Peralta and Rosa Diaz
Brooklyn Nine-Nine showed us that not every relationship had to be romanticized or sexualized. Even though Jake and Rosa don't discuss personal stuff, the amount of trust and loyalty they place in each other is something we all need to learn from! An extrovert and introvert being best friends with just the right amount of support and love to nourish it? That's Jake and Rosa for you! Binge-worthy on Netflix this weekend? YES!
We know we haven't brought in Phoebe and Joey from FRIENDS or even Spencer and Caleb from PLL, but we really wanted to stick to unexpected friendships. Why? To show you that sometimes, the best things come to us in the most unexpected ways! Want some TV show reccos for this weekend? Go ahead; you know you want to binge.