Mumbaikars are often in pursuit of a short escape from the daily mundane. So, this World Tourism Day is the perfect time to discover some of the best weekend getaways from Mumbai that are lesser-known. A trip to any of these places is sure to refresh you completely. Booking a vacation to these weekend delights is quite easy. Pick your preferred online travel platform, a few clicks, and you are done.
Suitable for groups of friends, couples, and families alike, these weekend getaways near Mumbai never fail to impress their tourists. And being less frequented, you can find the tranquillity and rejuvenation that you are looking for. Exciting activities are a bonus here. So, haul out your duffle bags and explore these places for a unique escape.
5 Best Weekend Getaways From Mumbai
For a beautiful getaway from Mumbai, here are the best 5 unique places to disappear to on the weekend. Enjoy a road trip to these places or book train tickets; these getaways will give you memories to cherish.
1) Kamshet
Famous as a paraglider's paradise, Kamshet has a scenic charm and is a treasure of vacation delights. Its thatched houses and quaint hamlets impart a touch of rustic magic to this place.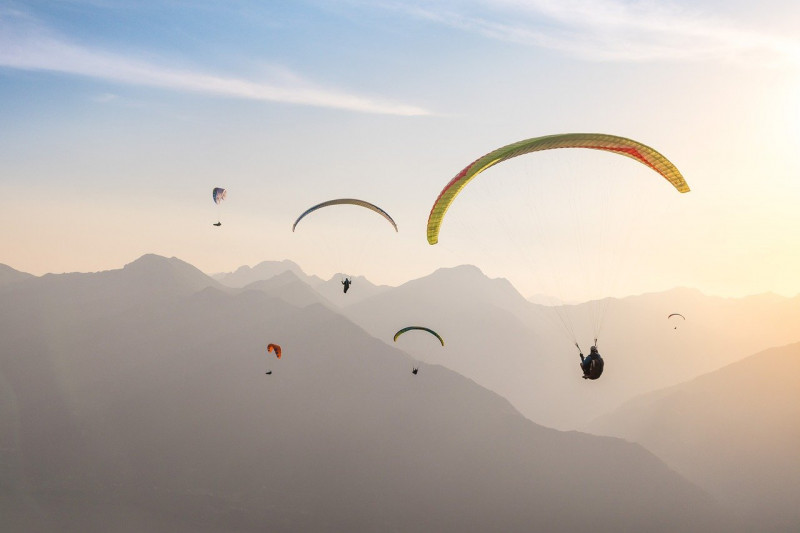 Famous for: Paragliding and Trekking
How to Reach: You can get there by cab, bus, and train. Kamshet has its own railway station.
Attractions:
Paragliding
Trekking from Jamboli to Kondeshwar temple and further through the ghats
Bedsa Caves, Karla Caves, Bhaja Caves
Where to Stay: Find hotels, homestays and more in Kamshet
2) Kolad
Tucked away in Raigad district on the banks of Kundalika River, Kolad is a pristine place near Mumbai and loved by adventure enthusiasts.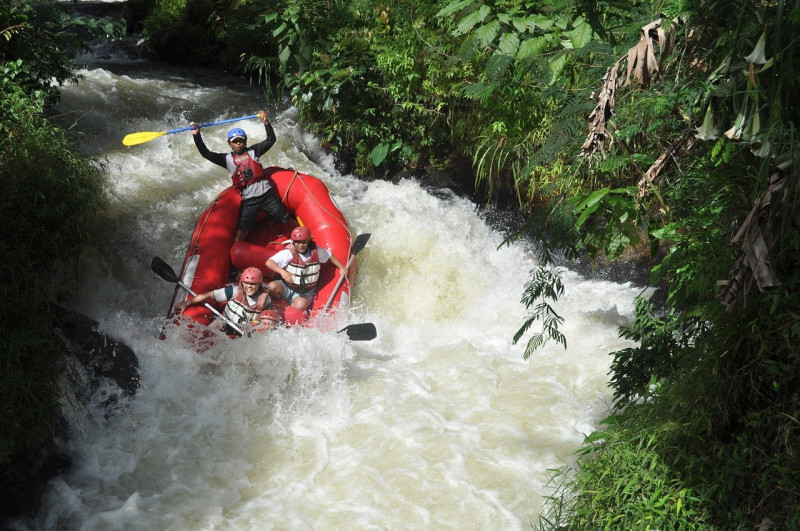 Famous for: White water rafting
How to Reach: You can reach Kolad by bus, cab, or train. Kolad has its own railway station.
Attractions:
White water rafting on the Kundalika River
Tamhini Waterfalls
Trekking
Where to Stay: Find the best hotels in Kolad now.
3) Jawhar
Nestled in the Sahyadris, Jawhar is one of the top offbeat destinations near Mumbai. Those looking for a quick break can head to this erstwhile tribal kingdom.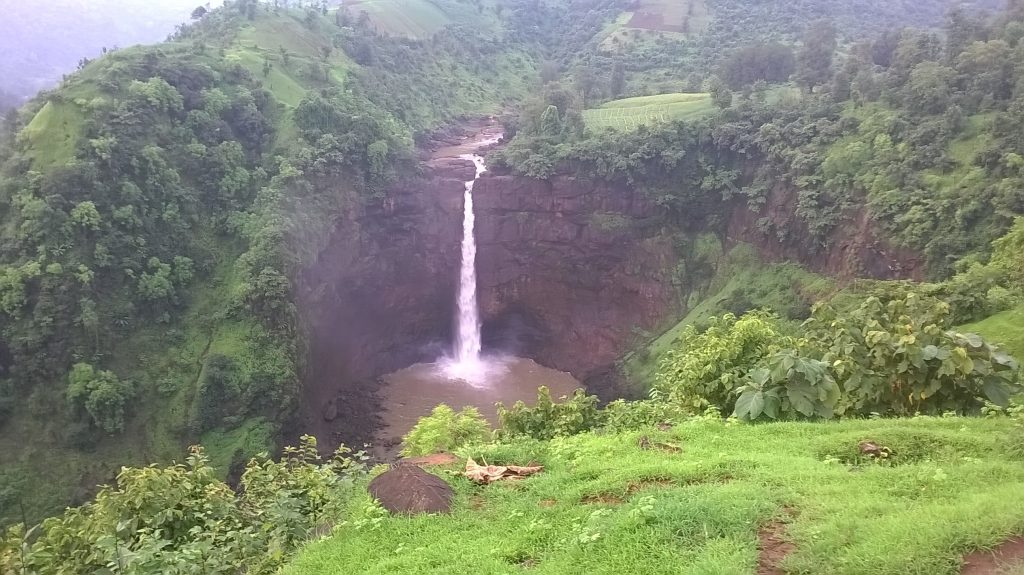 Famous for: Hills and Warli Art
How to Reach: You can get there by bus and car.
Attractions:
Spectacular Dhabosa Waterfall
Shirpamal Palace
Where to Stay: Book hotels in Jawhar now.
4) Sandhan Valley
Sandhan Valley is a grand canyon in its own right. Here, you can experience the thrill of descending into the "Valley of Shadows". Also, it is among the most idyllic offbeat weekend getaways from Mumbai.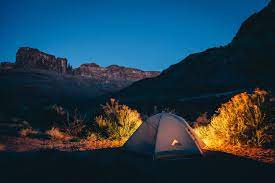 Famous for: Trekking and cliff camping
How to Reach: Sandhan Valley is easily accessible by train, bus, cab, or jeep.
Attractions:
The descent into Sandhan Valley
Exciting "Hanging Camps"
Rappelling
Moonlight camping
Where to Stay: See the best of Sandhan Valley's hotels here.
5) Dakshin Kashi
Comprising Srivardhan, Diveagar, and Harihareshwar, coastal Konkan offers its best to nature lovers. If you are a beach-fan, looking for an unspoilt beach vacay, these places are for you.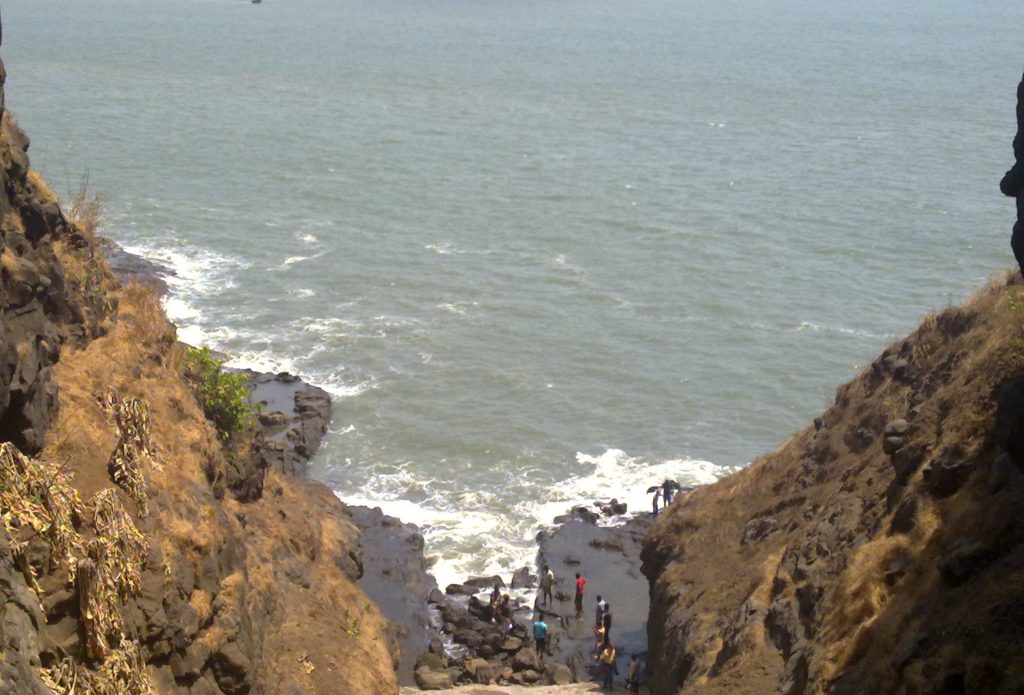 Srivardhan hides rich treasures of Peshwa history, Diveagar has a soft sandy beach to entice you, and Harihareshwar has religious significance in the form of a famous Shiva temple.
Famous for: Beaches and seafood
How to Reach: The nearest railway station to Diveagar is Mangao. Diveagar is easily accessible by bus and cab. From Diveagar, you can take the scenic road route to Harihareshwar.
Attractions:
Pristine beaches of Srivardhan and Diveagar
Ancient Shiva Temple and the spectacular "pradakshina" route around it
Dolphins and turtles
Where to Stay: Book your beach vacay near Dakshin Kashi now.
Now, ditch the usual weekend hideouts and explore the hidden gems for a getaway near Mumbai. These weekend getaways near Mumbai bring you exotic experiences. So, the right time to start planning your trip to these places is now. Hurry! Holidays to treasure are calling you. If you are looking for great weekend getaways from Bengaluru, Delhi or Ahmedabad, we have them all ready for you.