Around the world, students, professionals, home-makers and seniors chase that elusive goal – Getting Things Done. You might try different ways to get items knocked off your to-do list. However, distractions, changing priorities, habits and other issues can come in the course of achieving what you want to. But what if some ways can help you win the productivity game and achieve the status of Productivity Guru? Here you go – the top productivity techniques to make you more successful!
First off, there are many productivity techniques out there. These are the top 6 that the team at ApeCape have tried. We've managed to stick to them & achieved maximum success. To make this easy for you, we've broken this down further. We describe the technique, tell you who it works for, how long it takes before you can start to see a change, any pitfalls it might have. We also suggest further reading if you really want to take this further. Let's go & kick-start this productive cycle!
1) The Pomodoro Technique
Ideal for: People who get overwhelmed with tasks OR people who get distracted easily.
How long to change: You can see the impact in as little as a week
How it works
You put down your major tasks for the day in order of importance
Then, you split the task into time-periods, sprints, or pomodoros of 25 minutes each
During these 25 minute periods, ensure there are no distractions and you work on only one task at a time
Take a break of 5 minutes at the end of each time sprint.
Once each task is done, take a longer break of 15-30 minutes depending on the number of items on your task list
Pitfalls: It is structured and might not work for those who multi-task actively in high-pressure situations.
Do More: Read the book by the inventor of the technique Francesco Cirillo. For students, buying a tomato-shaped timer (Pomodoro is Italian for tomato) can motivate them. (Actually, we loved it too!)
2) Eat The Frog
Ideal for: People who tend to procrastinate OR people who miss deadlines often
How long to change: You can see the impact through the day, but significant changes in a fortnight.
How it works
Create a task-list with the most important tasks first
Jump right into the top-priority tasks first to ensure they get done when you have the most energy (and are thus most productive)
The most important, difficult or intimidating tasks are the ones we end up putting off most often. We finish smaller tasks thinking we're getting things done, but then end up with less time to focus on the biggest ones. When you "Eat the Frog" or tackle the biggest tasks first, you are more productive, and higher on energy, thus achieving more success.
Work your way down the list. You'll see the quality of your work improving as your motivation stays high.
Pitfalls: Be careful which creating your task list. If you procrastinate there, then you are sabotaging your day even before you get started.
Do More: Pick up the book by Brian Tracy. You can also get yourself a small tear-off to-do list planner that you can carry around if you work better with written goals.
3) The Rule of Three
Ideal for: People who never adhere to to-do lists OR people who set over-ambitious goals
How long to change: You can see the impact in a week or so
How it works
Every morning, pick THREE super-important results you want to achieve done each day.
Work out the sub-tasks or steps and time it will take to get to reach the results.
Work on each of these tasks, checking off each step as you go.
Don't set more than 3 results, and try to clear all three of them off your plate at the end of each day. Make sure you focus on results, rather than tasks (For example: Finish pitch presentation, rather than "meet team for pitch discussion" "design pitch deck" and so on.)
Pitfalls: Prioritize well. Ensure that you are picking the most important tasks to work on. Also, when you create sub-tasks, don't overload them to achieve everything you want to in a day. Instead, put the tasks down only if you need them to complete the main task.
Do More: Buy yourself The Productivity Project by Chris Bailey.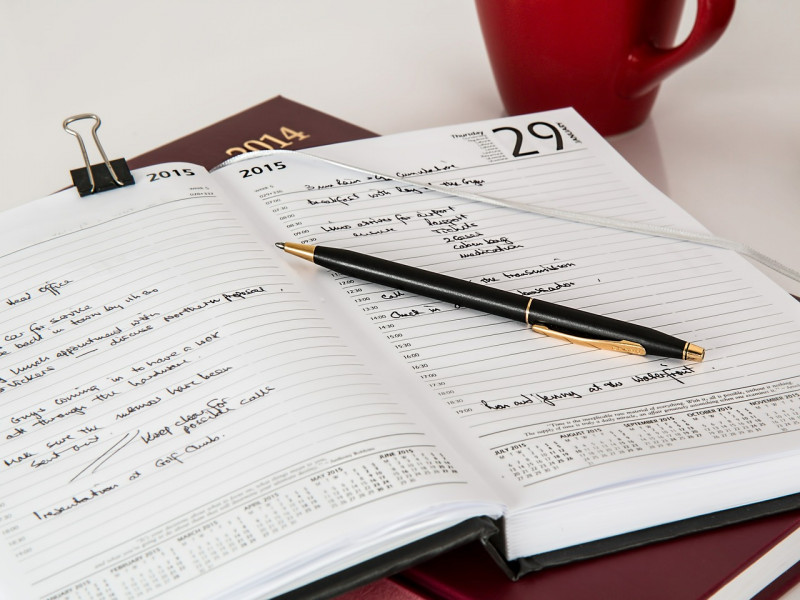 4) Don't Break The Chain
Ideal for: People who like accountability, people who want to create/change habits OR people who respond well to prizes/incentives
How long to change: Try this for at least 3 weeks to set this habit in place
How it works
Set daily goals for yourself based on what you want to achieve. Let's assume you want to set aside 30 minutes each day to read up on a particular skill.
Buy yourself a big wall calendar and display it wherever you spend the most time.
For every day that you finish your daily goals, mark a big cross or tick on the calendar for the day
Incentivize yourself. If you maintain the streak for 7 days, you'll buy yourself your favorite drink/chocolate/dinner. If you maintain it for a fortnight, then you'll invest in that device you've had your eyes on. Once you do this, you'd have created a habit before you know it!
Pitfalls: Day 3 is when most people break a chain and decide it's not worth it. Get yourself a coffee/chocolate and overcome the temptation to give up!
Do More: Get your wall planner here and start to build your chain.
5) Zen To Done
Ideal for: People who can't stick to productivity techniques because of habits OR people who like structure and simplified task lists.
How long to change: See changes in productivity within a fortnight
How it works
Put down all your tasks, ideas and goals in a book for the next week or month (whatever you are comfortable planning for)
Highlight Most Important Tasks (MITs) for each day to achieve your over-arching goals.
Set a time and a place to do these tasks every day and keep the space ready for the same.
Stick to your schedule. Focus on getting the tasks done, and review your progress every week to re-align your goals.
Pitfalls: You might get tempted (yes, we're guilty there!) to work on multiple tasks at a time to reduce time to completion. It's a trap, though! Focus on the MITs and keep powering through, and that's how you achieve the most work in the least time.
Do More: See what Leo Babauta says about this practice in his book Zen To Done
6) Biological Prime Time
Ideal for: People who are super-committed to success and don't mind working hard for it OR people who love data and patterns before they start a new approach
How long to change: If done diligently, see changes in just 3 weeks
How it works
Research yourself – your energy, motivation and concentration through the day under a variety of situations.
Put down the tasks you do every hour (from eating breakfast and what it was to work-related calls and more) meticulously in a planner, and how much time each task takes.
At the end of the week, scan these planners for patterns and habits. For example: you might see that you have more energy for field-work or on-ground work the days that you have a fibrous breakfast. Or that you spend over 7 hours through the day mindlessly scrolling through social media.
Then, create the ultimate planner – what you can do throughout the day, the best times to do it and what tasts you can achieve.
Pitfalls: This takes time and commitment. However, it pays off in spades! One of our writers figured out that she spent 5 hours a day on Instagram, just checking out suggestions. She reduced this to two-time blocks of 20 minutes each morning and evening and now saves on time and gets a far better Insta experience.
Do More: Use time and activity tracking apps like Digital Well-being for Android phones or RescueTime on your laptops or PC. Pick up a comprehensive planner that allows you to log everything you need.
Wrapping it up..
Remember, like all your plans and habits, you have to stay committed to good productivity techniques. Write down lists, set reminders, ask friends/family to check on you, or give yourself rewards to celebrate achievements. Within a month, you'll see that with increased productivity, you are well on your way to achieving your dreams.
And hey, if you are trying to figure out how you can enjoy a stress-free workday, here's just the thing you need!