If you're looking to take a break from city life and an escape from Bengaluru's infamous traffic, we're right there with you! Everything in the city is slowly opening up, and regular life is catching up with us. We've realized it's time to take a break and rejuvenate ourselves – with all necessary safety precautions, of course! We've done our research and curated a list. So, take a step back and breathe, and come back recharged! But these aren't just your typical weekend getaways; these are the ones you might overlook usually, but not anymore. Take your loved ones, your family, your friends, or just go solo. Just don't miss out on all the fun on these weekend getaways from Bengaluru!
1) Heritage Plantation Stay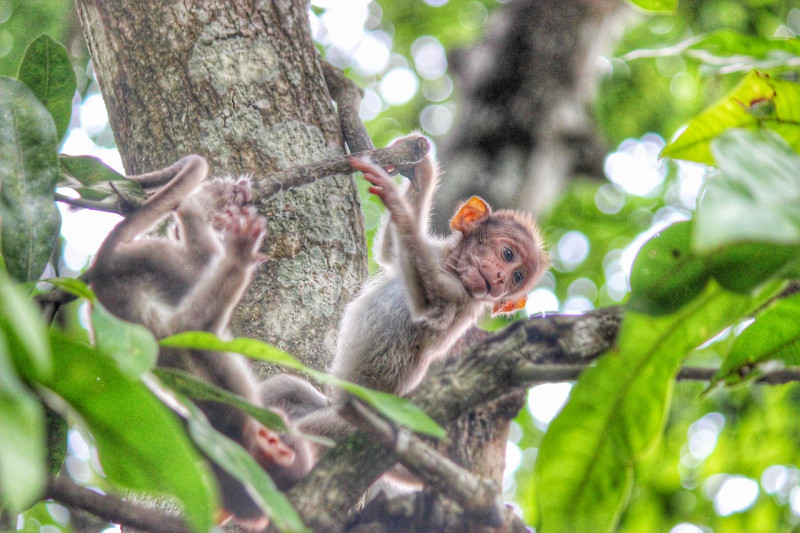 Set in the rainforests of Wayanad, this stay is the father of all getaways. Situated on a colonial estate, you can go on estate tours and explore coffee, tea, pepper, and many more plantations. Most importantly, though, you get to stay in treehouses, high up above the ground with trees and shrubs all around. Add in the streams and water bodies, and you have a magical view for you and your loved ones.
Don't forget to go boating on untouched waters for hours together, explore Edakkal Caves, go trekking in the hills, or visit Wayanad Wildlife Sanctuary! If you're a forest person, this place is for you.
Distance from Bengaluru: 6 hours by road
Places to Stay: Marmalade Springs Resort, Wild Root Stays (oh, the aesthetics!), Wayanad TreeHouse, or Jaguar Paw Jungle Cottage
2) Horsley Hills, Andhra Pradesh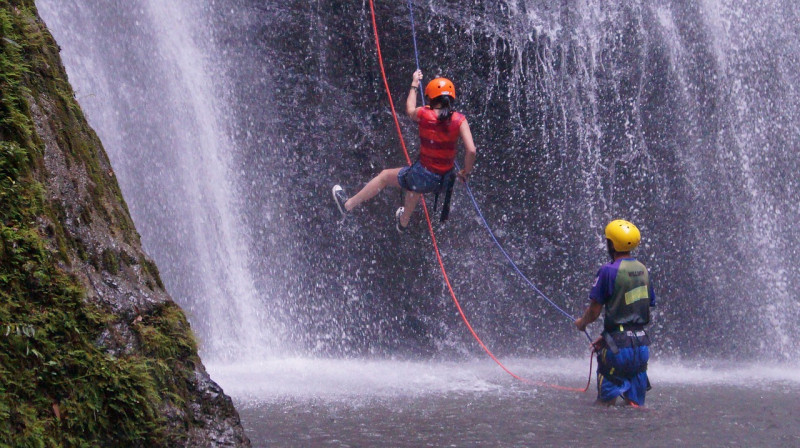 This hill station, situated in a beautiful series of hills in Andhra Pradesh, is a must-visit. Cool, calm, and refreshing weather to be proud of, it's also known as the Ooty of Andhra. With a vast magnitude of flora and fauna and some of the largest Banyan and Kalyani Eucalyptus trees, it's a haven for nature lovers!
It also doubles as a destination for adventure sports like shooting, wall climbing, water walking, rappelling, and more. You can visit Gali Bandalu, Horsley Hills Zoo, Kaigal Falls, Mallamma Temple, and many other viewpoints.
Distance from Bengaluru: 3 hours by road
Places to Stay: Haritha Hill Resort, Horsley Hills Holiday Home or Oyo Horsley Hills
3) Bylakuppe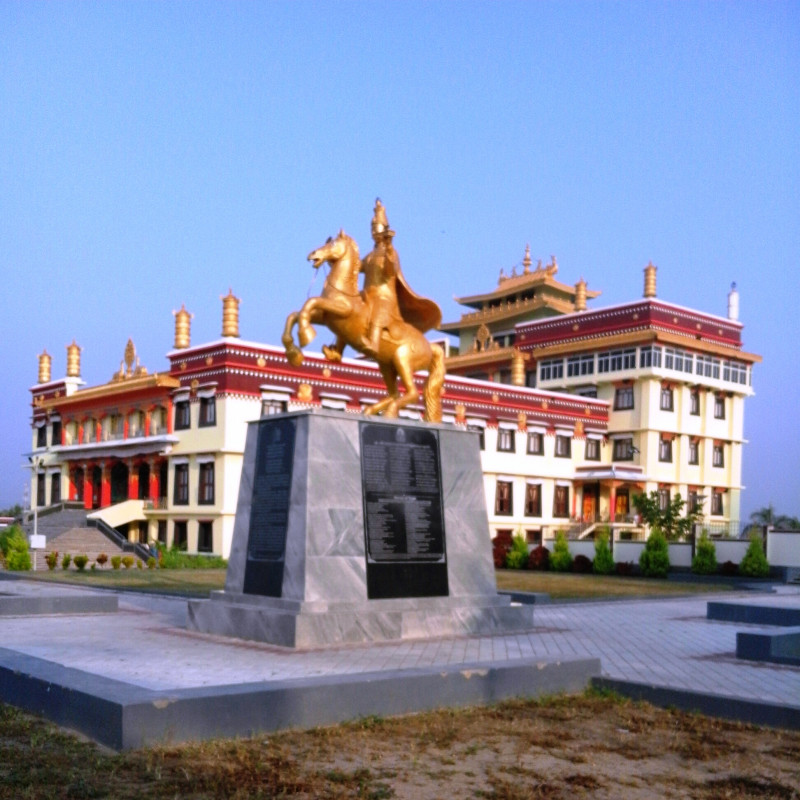 The renowned Golden Temple at this Tibetan refugee resettlement in the Mysore district is a trip you can't miss. Just about 5 hours from Bengaluru by road, you can also choose to take a train or flight to Mysore and then travel the remaining distance by taxi. Tibetan expatriates usually stay here, and it is a learning and preaching hub for Tibetan Buddhism in South India. Don't miss out on visiting the Sera Je Monastery, Sakya Monastery, and Tashi Lhunpo Monastery while you're there.
If you're looking to unwind, retail therapy at Tibetan shops is the best thing to do. For the foodie in you, indulge in authentic and delicious Momos and Thukpas – a Tibetan speciality. Look up Bota Royal Hotel, Eco Habitat, Traveller's Paradise Stay, and Hotel Kannika International to book the weekend for your friends and family!
Distance from Bengaluru: 5 hours by road.
Places to Stay: Eco Habitat Kushalnagar, Jungle Kids Boutique Resort, Lagoon Backwater Stay or Bota Royal Resorts
4) Bheemeshwari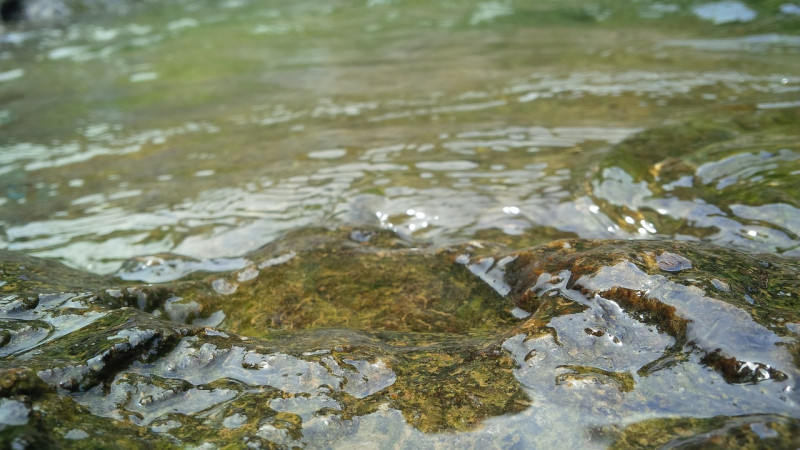 This little slice of heaven rests on the banks of river Kaveri. It's easily reachable from Bengaluru since it's just 3 hours away by road in Mandya. Let go of the hustle-bustle of the city, steep yourself in the pristine beauty of nature, and just relax. It's an ideal spot, not for picnicking, but also for adventure sports like river rafting, kayaking, fishing, and trekking with your friends.
For all the wildlife enthusiasts, Bheemeshwari Wildlife Sanctuary is your dream stop. With foliage of greenery around, as well as the majestic Barachukki and Mekedatu falls nearby, you can't help but be amazed at its abundant beauty. Also, Sangam is a primary tourist spot nearby that you must visit without fail!
Distance from Bengaluru: 3 hours by road
Places to Stay: Green Peace Homestay, Rayaa Resort, Jungle Lodges Adventure and Nature Camp
5) Yelagiri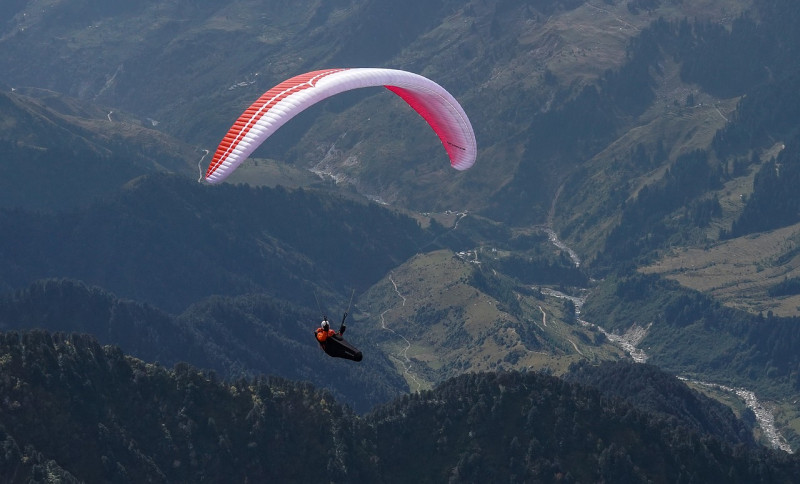 Yelagiri Hill, 3 hours by road from Bangalore, is a dream come true for backpackers. It has pleasantly cool weather, many parks, farms, and mist-covered mountains surrounded by breathtaking landscapes. Boost your adrenaline and enjoy adventure sports such as paragliding, rock climbing, trekking, and boating. Embrace the beauty of the rose and orchid gardens while observing local habits unique to Yelagiri.
Don't forget to visit Punganoor Lake Park, Jalagamparai Waterfalls, Telescope Observatory, and Swamimalai Hills while you're there. It's an ideal trip with friends or your loved ones!
Distance from Bengaluru: 3 hours by road
Places to Stay: TGI Kairos, Hotel Landmark, Kumararaja Palace, Ulo Yelagiri Farm House
Weekend Getaways in Other Metros
Do you have any recommendations for must-visit places, stays or food in these locations? Help other readers and drop them off in the comments below! And don't worry, we have something for people in metros from across the country. Folks in Delhi, Mumbai and Ahmedabad, plan your weekend getaways now!