Board games go back in history, and you can read all kinds of fun stories about them. For example, did you know the longest Monopoly game went on for 70 hours straight? Or that British POWs used it to strategize escape? We've all played some version of the old favorites – Scrabble, Monopoly, Yahtzee, Bingo, Jenga, and more. However, since variety is the spice of life, here are some exciting new board games for you to try!
Let's start with a fun game for people across different age groups. The basic idea is to use your observation skills to collect mission cards. In the end, the one with the most mission cards wins. But with countless ways to play this, it's pure entertainment for hours on end.
Suitable for: Ages 6+
Hunter or the hunted – whichever you are, this game will have you riveted. To begin with, players draw lots to chose their characters. The player who gets to be Mr X evades Scotland Yard's finest detectives. The only clues to build a trail is the modes of transport he takes. It's really easy to get caught up in this thrilling chase!
Suitable for: Ages 10+
We'll start with the limitation – only 4 people can play. But having said that, you really should give it a shot! Pick your color, start at a corner and expand your empire while you block the rest. Think on your feet and anticipate your opponents' moves in this fun strategy game. And hey, if there are more than 4 of you, maybe you could try a knock-out tournament with two boards. Trust us, it works, and it's fun!
Suitable for: Ages 12+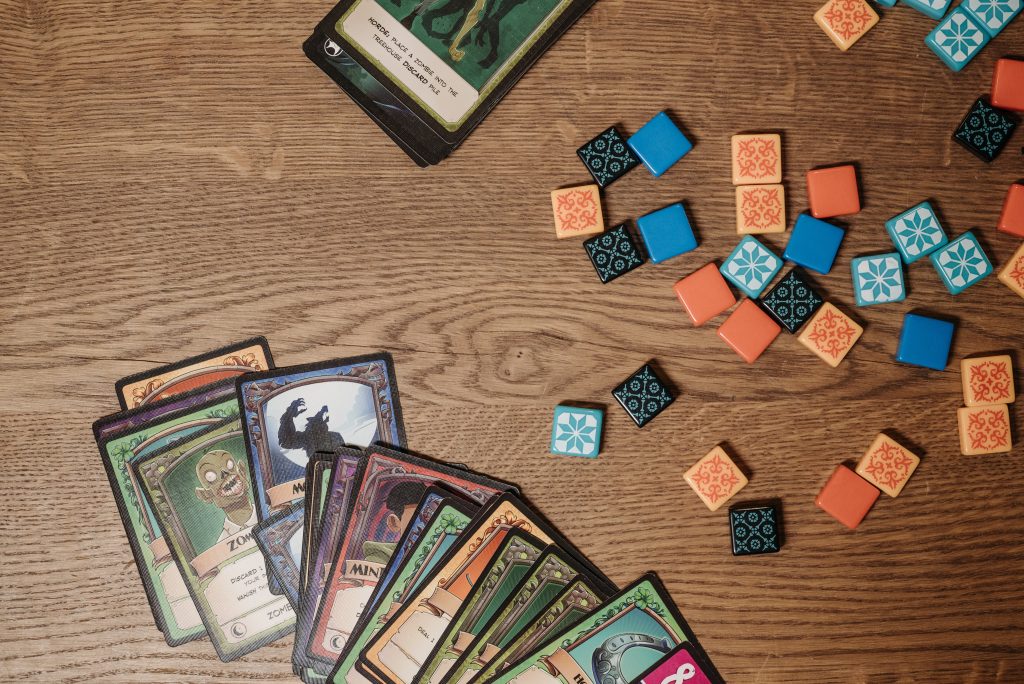 For those of you who were dismayed by the player limit on the previous game, try this one! Delve into the mysteries of India's mighty kingdoms as you lead them through different situations. The best part is that this game has two versions – basic for kids and advanced for adults. With fantastic artwork and your imagination as the limit, this one is sure to keep you occupied for hours!
Suitable for: Ages 10+
Yes, this has been inspired by The Big Bang Theory. Once you start to explore the vast possibilities of this game, you know why Sheldon & co. found this so addictive. You have only one objective – to collect the most treasure. But the fun part is that there are so many ways to achieve your aims. Gather your friends and get started!
Suitable for: Ages 12+
If war games have you excited, then you have to try Risk. For starters, choose an all-out War (Classic) or try the Secret Mission variant. Either way, world domination is your only goal. The twist? The fates of your army rest on the throw of your dice (and the strategies of the moves you then make). So, choose well and rule!
Suitable for: Ages 10+
What better game for a time like this? If you want to introduce your kids to the world of trading, start here. You have a single goal – to grow your business empire through a pandemic. Make smart financial decisions and watch your enterprises flourish.
Pro tip: If work has already stressed you out right now, it might not be the game for you.
Suitable for: Ages 14+
Start with one of these board games, or try them all in rotation. We can't wait to hear which ones took your Game Nights to a whole new level. Also, we haven't included many word games here, but you don't miss the good old-fashion Boggle or, if you are artistically inclined, Pictionary!
Psst, if card games are more your thing, here you go. Thank us later, but for now, let the games begin!