On World Mental Health Day every year, the world shines the spotlight on mental health. There are some excellent initiatives from companies like Employee Assistance Programs and counsellors in educational institutions throughout the year. However, does this mean that awareness on mental healthcare is widespread, or that the stigmas attached to mental health have been removed? Sadly, no. This year, in an effort to ensure mental health for all, we bring you the 7 best mental health apps available in Indian in 2021, for different needs.
Please note that these apps are not meant for self-diagnosis. If you feel you need to visit a therapist for a deeper understanding of your mental health, please do so right away!
1) Sanvello (Anxiety & Depression)
If you, or someone you know, battle stress, anxiety or depression, you could benefit from the Sanvello app. You learn mindfulness techniques and Cognitive Behaviour Techniques (CBT) skills to help you cope. If you would like to connect with other users, or with professionals, you can do so. Also, the benefits of being able to track moods, thoughts and habits through the app really make a huge difference.
If you are looking for an app that helps you understand mental health and prioritize self-care, this is a good choice for you!
2) 7 Cups (Stress & Anxiety)
This support app has a novel approach to helping people deal with stress and anxiety. It offers self-help guides, free chat with volunteers and confidential chatting with a licensed therapy for a fee.
People who just want someone to hear them out, or for people who are evaluating therapy, could find this app useful. However, if you feel you would benefit more from 1-on-1 in-person therapy, please do book a session with a trained therapist.
3) MindSpa (Mental Health & Self-Care)
Do you want to learn to manage your emotions, recognize mood patterns and gain psychoeducation all in one space? Then MindSpa is a good choice to make. As you journal, you gain an insight into your own emotions and learn how to create positive mood patterns. You gain knowledge about triggers, learn mind exercises and more, to help you master your emotional quotient.
This app is very useful to people who aim at a self-aware approach to mental health on a daily basis.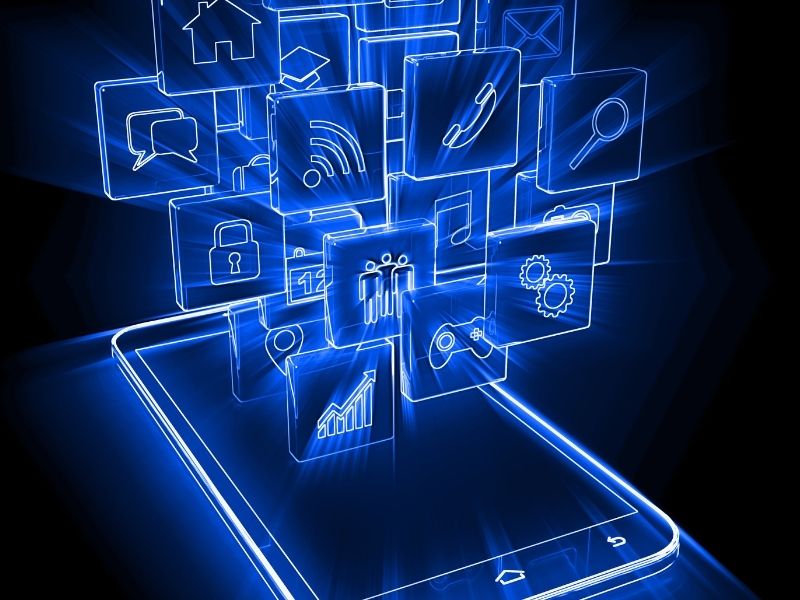 4) Calm (Meditate & Sleep)
Been struggling with feelings of dread and worry throughout the pandemic? Give Calm a try. It offers hundreds of calming exercises and breathing techniques. It also provides users with sleep stories, designed to soothe the mind at bedtime.
Use this app as an exploration of your awareness of meditation and mindfulness as an approach to mental health.
5) Habitica (ADHD)
Been diagnosed with ADHD and struggle to stay focused on your task list? How about gamifying what you do throughout the day. Set tasks and cross levels as you navigate your task list in a stress-free manner.
If you would like to lead a happier, healthier, and more productive life, give the Habitica app a go.
6) LetMeTalk (AAC Talker)
This one is a blessing for kids and adults alike who have difficulties communicating because of autism, speech apraxia or aphasia. It helps non-verbal people share their thoughts with ease, using a variety of customizations and personalization.
Want to try one of the most comprehensive free AAC apps in the market? LetMeTalk is the answer!
7) Mira Therapeutics (PTSD Support)
Mira is a support app that helps people who have experienced trauma to deal with triggers, as well as symptoms arising from the same. With education resources for better understanding, symptom tracking and grounding exercises, allow yourself to heal faster.
Worried about flashbacks or dissociation disrupting your regular routine? Try Mira TX.
We have recommended the apps above either because we, or people we know, have used them and found that they are able to manage their mental health far better than earlier. Again, if you feel you need the services of a therapist or intervention, please schedule an appointment at the earliest.
Want to learn how to manage work stress better? Some of these tips can help you.