You say you can cook noodles. You mean the one with simple directions to follow using only water, instant noodles cakes, spices & masala packets? Come on, let's get adventurous, beloved pandemic chefs! Trust us; you'd want to try these crazy fun noodles recipes. They use straightforward ingredients but bring out complex culinary dishes that you won't be able to get enough of!
The recipes listed below help to make noodles fun and exciting, especially on Noodles Day! They might be a tad bit weird, but that's precisely what we've set out to explore, just so that you can enjoy different varieties of food – all in a single bite! Let us know what you think of our 4 crazy noodle recipes in the comments below.
1) Noodles a la pizza
Yes, you read it right! Imagine being a lover of pizza and noodles and getting the best of both worlds. It most certainly looks like pizza and smells like pizza, but the crust is made of noodles. Yup, noodles! The ingredients are the same – oil, cheese, pizza sauce, toppings you'd like and instead of the traditional dough-based crust, you have a noodle crust. Give it a try, and we know you're not going to regret it.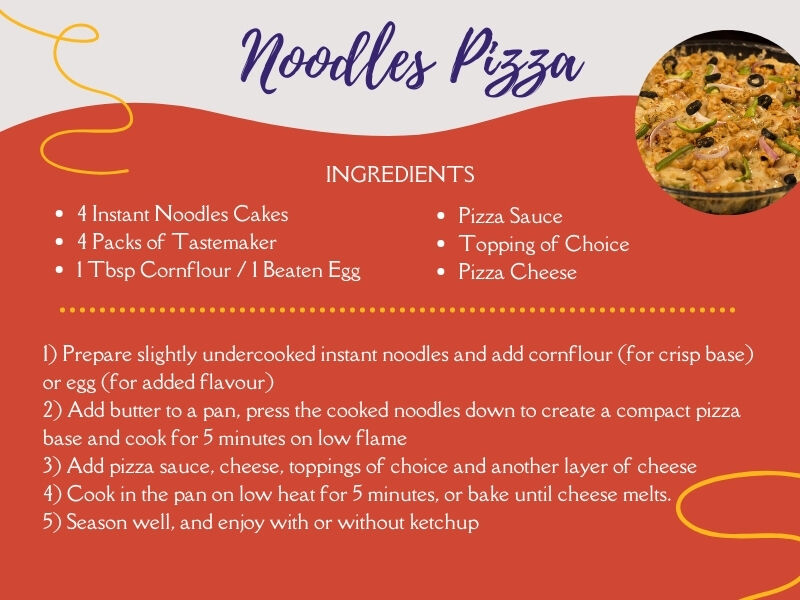 2) Noodles Dosa
Honestly, this one is a must-try! Any noodles would do, but we'd suggest our good old masala Maggi for this recipe. You need the usual suspects to make Maggi and dosa batter for the dosa, of course. Pre-cook Maggi just the way you like it and set it aside. Move on to the girdle, and spread the dosa batter on a layer of oil. Midway through, add the cooked Maggi evenly, and now, watch as your mix-n-match recipe comes to life! Eat hot, with sides of ketchup and mint chutney.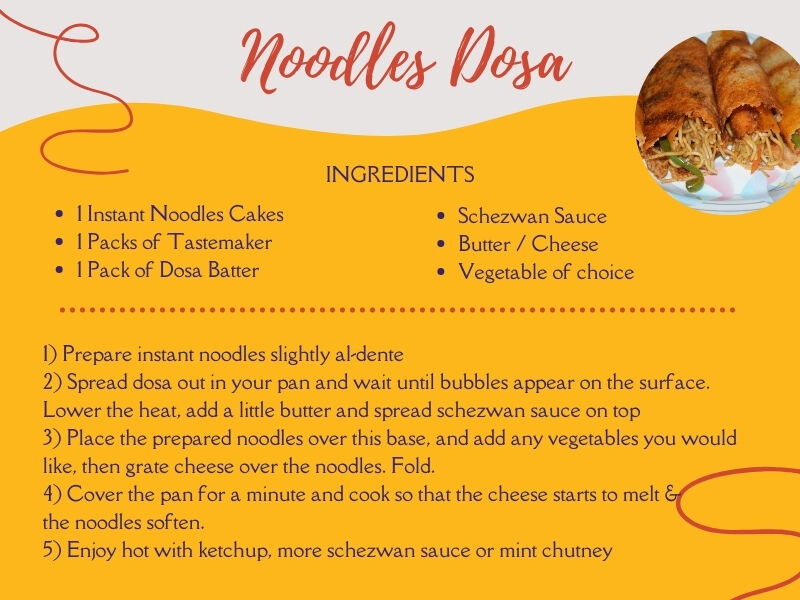 3) Noodle Manchurian
Little round balls of manchurian made with noodles instead of the usual vegetables? Count us in! This easy-to-make noodle recipe is the perfect companion on a pleasant evening with a hot cup of ginger tea. First, make the balls from boiled noodles mixed with oil, cornflour and spices of your choice. Then, roll them in bread crumbs and deep-fry. You can also directly deep-fry them if you want to avoid the crumbs. Finally, top it off with the gravy you cooked the noodles in, and relish your evening with joy!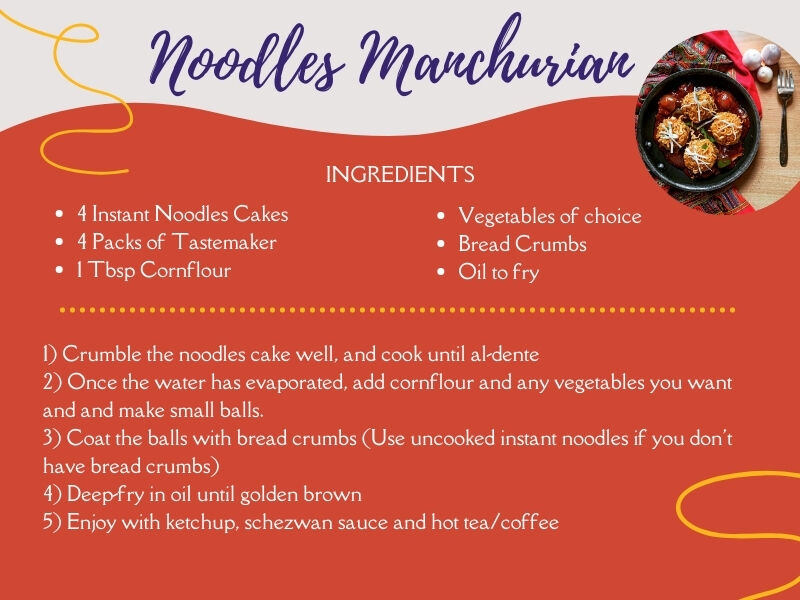 4) Noodle Cupcakes
We saved the best for last! It's cupcakes made of noodles, and it's absolutely delicious. These snack cakes have an unorthodox style of cooking, but you're going to be making them for years to come. To start, cook the noodles in milk, and then add egg yolks to it. Mix it well until it looks like a pastry mix, and then bake 'em! They're crunchy, they're quiche-like, and they're going to be a big hit at your next soiree!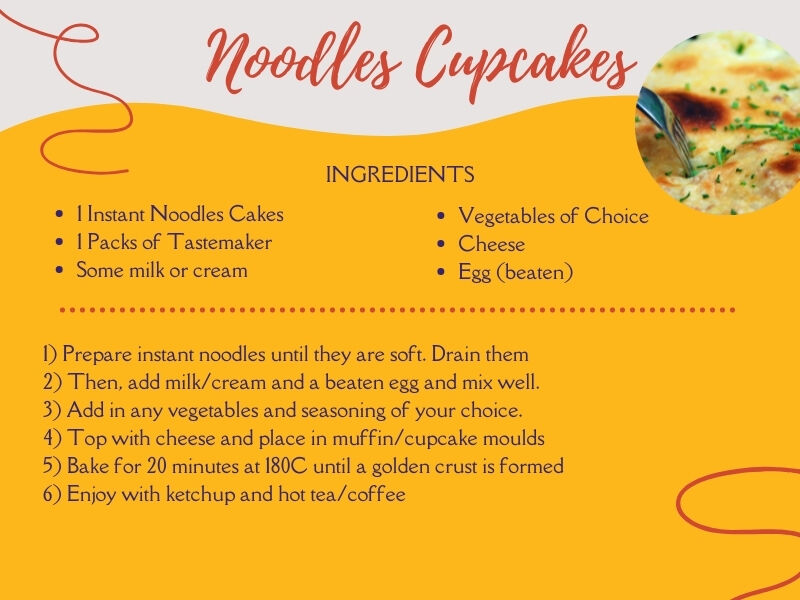 Mm, we're drooling already and off to try some of these recipes. Which ones will you try today? If you'd like to learn a few more dishes, get started here.