Are you just learning how to adult and have oil spilt all over your kitchen? Do not fear; anyone can cook with some confidence and suitable recipes. Here are a few simple beginner recipes that will help you create 4 delicious meals for a day. Have your friends and flatmates impressed, and maybe even your mother too!
Breakfast: Egg sandwich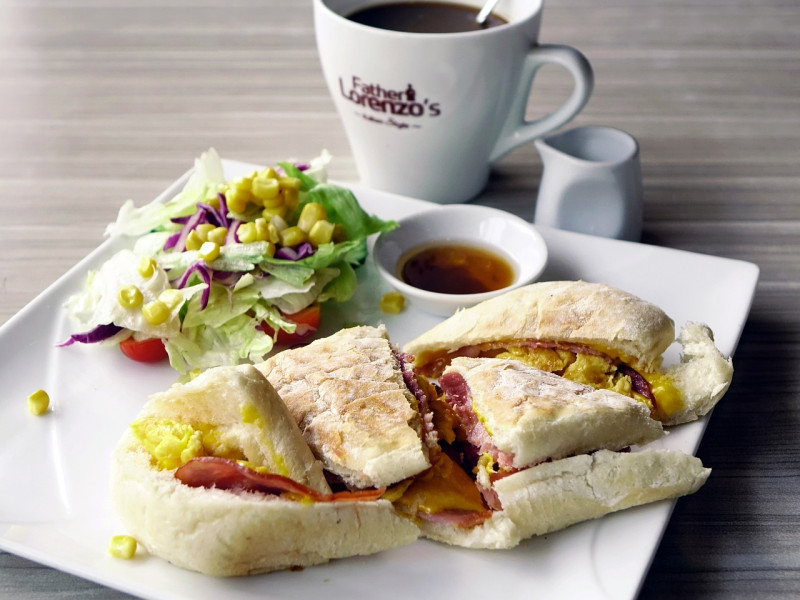 You need: Three eggs, four slices of bread, butter, salt, pepper.
Place the eggs in boiling water. Soft boiled eggs take 6 minutes, while hard-boiled eggs take 8 minutes. Use this whimsical egg timer for perfectly cooked eggs just the way you want them!

After peeling your eggs, put them in a bowl and add one tablespoon of butter and some salt and pepper. Then, while the eggs are hot, use a fork to mash them.

You can add mayonnaise to give it a creamy texture. Spread this between two layers of bread, and voila! Your breakfast is ready.
Tip: Use eggs that are room temperature for the best results.

Buy the breakfast sandwich ingredients here: Eggs, Bread, Butter, Salt, Pepper, Mayonnaise.
Lunch: Onion-Tomato Rice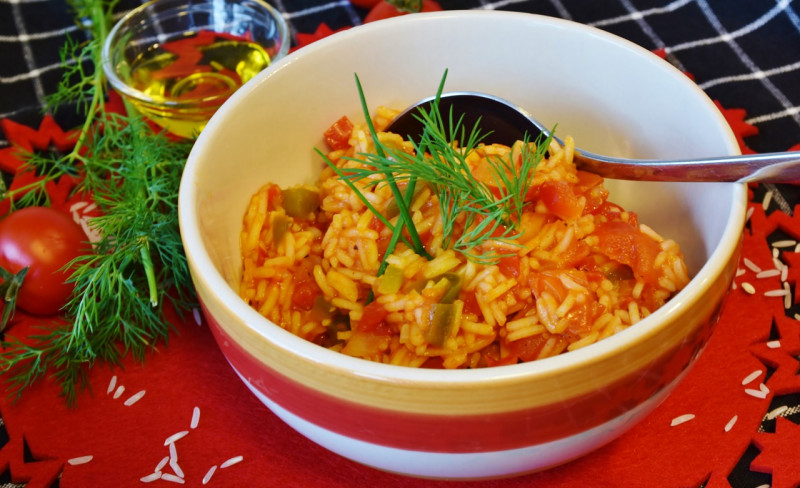 You need: 1 medium onion, 1 medium tomato, 1 cup (200gm) of rice, Indian spices, and salt.
Add 2 tablespoons of oil or ghee to a pressure cooker. To the hot oil, add a teaspoon of mustard or cumin seeds (whatever you prefer) and then lower the heat till they brown.
Once done, add the chopped onion and tomato, and cook on medium flame till the tomato becomes mushy (should take 5-7 minutes). Then, add salt and masalas: half a teaspoon of garam masala, coriander powder, and chilli powder should do the trick.
After this, add the washed rice and twice the amount of water (2 cups in this case). Put on the lid, let it whistle once, and then wait for the steam to release naturally.
Tip: This one whistle trick makes the best steamed rice! However, you can also add 3x the water and let it whistle 2-3 times.
This recipe can also be used to make khichdi by just adding half a cup of daal and water each to the recipe.Â
Buy the Onion-Tomato Rice ingredients here: Rice, Indian Spices, Garam Masala
Snack: Potato and Brinjal frittersÂ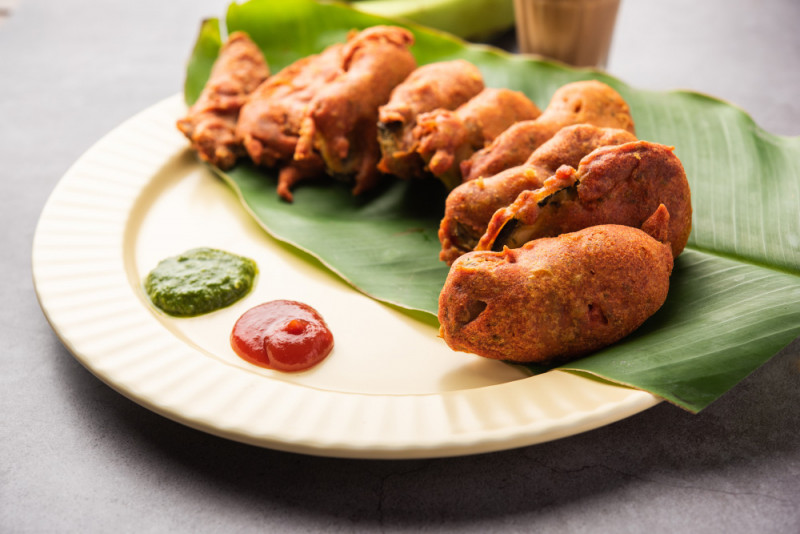 You need: Two medium potatoes, two long brinjals, gram flour (besan), rice/corn flour, chilli powder, salt, oilÂ
Thinly slice the potatoes and brinjals and put them in salted water to keep them from discoloration.

Then, mix 1 cup of gram flour, two tablespoons of rice/corn flour, half a spoon of chilli powder and salt in a bowl.Â
Add water to the bowl little by little while stirring continuously to form a thick paste. Once the paste has reached a smooth consistency (not too runny), you can coat your sliced veggies and drop them into hot oil for 5 minutes on a medium flame. Drain the bajjis or blot them with kitchen tissues and set them aside. Squeeze out some ketchup or chutney and enjoy your crispy bajji!
Tip: Add a pinch of baking soda to your besan to get the perfect crunch!
Buy the Potato-Brinjal Fritter ingredients here: Rice Flour, Corn Flour, Chilli Powder, Oil, Ketchup, Chutney
Dinner: Mac and Cheese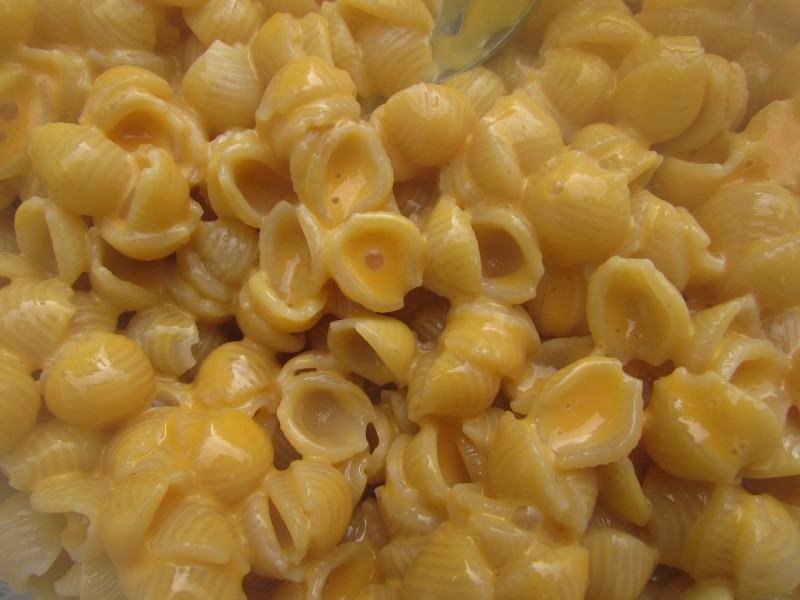 You need: One tablespoon of flour/maida, one tablespoon of butter, 150 grams of milk, salt, pepper, oregano, 200 gram of macaroni.
This quick recipe has only two components, making it ideal for a later dinner after a long days' work.

On a low flame, melt the butter and add the maida while stirring continuously until the maida and butter form a consistent paste (this should take 2 minutes).
Now add the milk slowly while constantly stirring, ensuring that all lumps dissolve. This should take about 10 minutes till the mixture starts to bubble lightly. Add some salt, pepper, and seasoning of your choice.
To a pot of boiling water, add the macaroni and cook for ten minutes. When the macaroni is soft, drain all the water. Add immediately to the white sauce and mix through. Grate cheese on top, and enjoy your delicious mac-and-cheese. Add a side of garlic bread if you want to get extra decadent.
Tip: Cooked macaroni sticks together. Add oil or butter to prevent this.
Buy the Mac and Cheese ingredients here: Macaroni, Maida, Butter, Milk, Pepper, Oregano, Chilli Flakes, Garlic Bread Mix, Bread
Try these quick recipes and be amazed at how simple cooking can be. Let us know your experience in the comments below.
Psst, if you are planning a weekend party, check out these fantastic tequila cocktail recipes to add a punch to the proceedings!