Looking to have a grand Tequila fiesta this weekend? You've come to the right place, as we've concocted a list of the best party Tequila cocktails for you in honour of our favourite day of the year – Tequila Day! Our tequila based-cocktail recipes are the perfect way to kickstart the weekend you've been looking forward to, so without further ado, let's get down to business!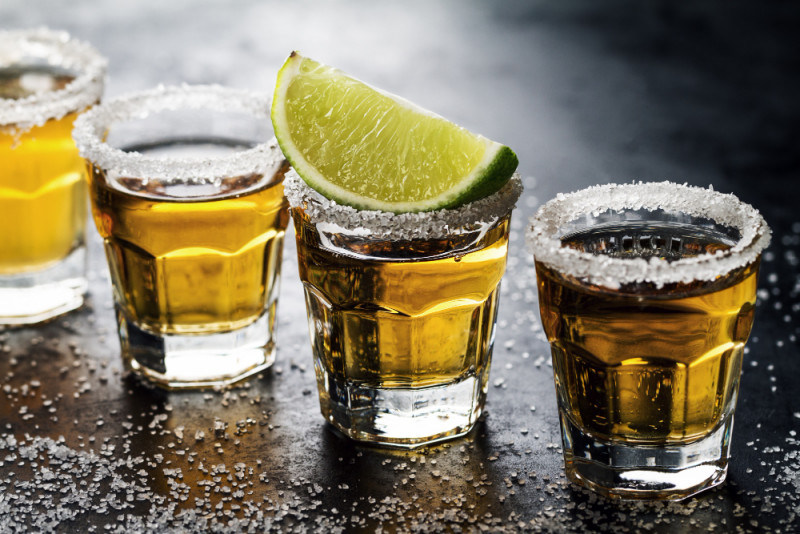 1. Margarita
Anyone who says a Margarita is too simple is plain lying. This classic is easily the best cocktail to enjoy, with only three ingredients needed – Tequila, lime, and salt. With three ways to serve – straight up, on the rocks, or frozen, there's a Margarita recipe for every taste! Add to that the million variations one can make; it's always a good idea to have a Margarita!
2. Tequila Sour
This delightful little cocktail is refreshingly sweet and tart, with vintage vibes, but also a fresh citrusy aftertaste that brings you back to the present. Made of Tequila, lime and lemon juice, Agave syrup, Angostura bitters – and of course egg white for that beautiful foam topping we all love – this cocktail works for all types of people!
3. El Diablo
A Tequila cocktail that pairs aged Tequila with not just lime juice but a black currant flavor of crème de cassis that's sweet by nature, this cocktail is sure to blow your socks off. Top it off with ginger beer to complement the earthy cocktail, and get a celestial vibrant pink-hued cocktail, a favourite to many!
4. Tequila Sunrise
With ingredients like Tequila, Orange juice, and Grenadine, you just can't go wrong with this cocktail recipe. You don't need any special skills to bring out the sunrise effect since Grenadine, a thick pomegranate syrup, does that for you. This cocktail is a perfect mix of sweetness, tartness, and fruitiness that never fails to amaze you!
5. La Paloma
A tequila cocktail that's heavyweight by nature, this particular number demands to be consumed on a nice hot day! A nicely done blend of Tequila and lime juice topped off with grapefruit soda, this quintessential Tequila cocktail brings you a perfect combination of salty, sweet & sour! A Mexican classic indeed!
6. Brave Bull
A play on vodka-based Black Russian, this Tequila cocktail is every bit as delicious and potent. Made with Agave and coffee liqueur, a pairing made in heaven, this cocktail is simply a marvellous sipper for all hours of the day! The simplicity of the drink is sure to have you making more of these regularly.
Been missing a fancy cocktail shaker to create these beautiful blends? Gift yourself this spectacular Bar Box set! P.S. We have some interesting ice moulds to get your guests talking as well! Whip up a super simple meal to go with this, and you are set for a great weekend!