Card games have been around since the 12th century. They've been banned, transformed, vilified and glorified. Yet, there's no getting around the fact that they breathe fun and life into parties. Why do cards elicit such a mixed response? Well, since it's a balance of skill and chance, people alternately trust or distrust it deeply. We've grown up with different games using a 52 card deck and Uno, but what about some fun card games to add to your repertoire?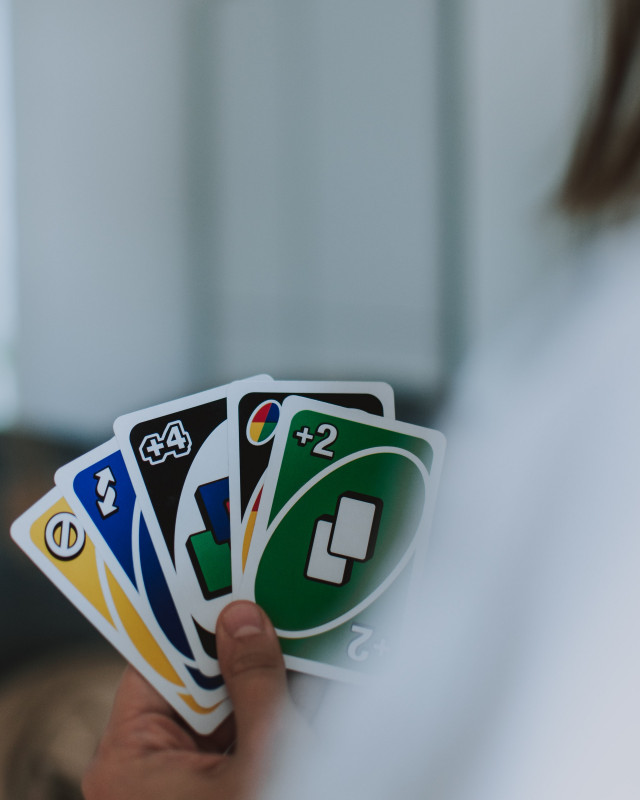 Experience all the fun of UNO with some twists. Go for a double turn with the Skip All option, wait until the last possible minute to pull a Draw FIVE or up your game strategy with the flip card to decide which deck to activate. Yes, it's a double-deck(er) game!

Suitable for: Ages 7 and up
Collaborate or compete in this problem-solving card game. You get real-life scenarios and can choose how to solve the problem (or not!). A great way to encourage kids to learn logical thinking and problem solving, you can kick it up a notch based on the rules you use for older players.

Suitable for: Ages 5 and up
Love the strategy that goes into regular Monopoly? How about an auction-style card game of your favorite board game? Introducing Monopoly Bid. While it's faster than regular Monopoly, it still requires strategy and thinking. It can also do with the odd dose of luck, thanks to the Action Cards that can throw your game out of gear. Help your kids understand bidding and the world of auctions in a fun way.

Suitable for: Ages 7 and up
Do you like word games as well as cards? Combine the two in this fast-paced game and welcome the madness. Spot the word, shout it, grab it until all the cards are yours. Sounds simple? Don't reckon without the Fletters or penalty cards that can set you back.
Pro tip: Play this with short nails or gloves for those who refuse to ruin their manicures!
Suitable for: Ages 7 and up
You know how they say you got to play the cards that life deals you? Well, that's pretty much what you do with Skip-Bo, but the good thing is that you get to discard cards as well. Strategy, fun, competition and attention to detail come together in this fantastic card game.
Oh, and if you want to keep the kids busy while the adults play a super strategic game, get them a set of Skip-Bo Junior cards!
Suitable for: Ages 8 and up

If you love rummy, then this one's for you. Phase 10 is where rummy gets taken up a notch. Create specific sets, move through phases until you reach the peak and prove yourself the Ruler! Fair warning, though, this game takes a while. And once you start, you really won't want to stop. So for those long game nights, or even for Diwali, here's the perfect new entry.
Suitable for: Ages 13 and up
You know those parties where ice-breakers can be hideous, and conversations can slump? That's because they haven't found their Train of Thought. Pick up one of these games if you want to play a fun yet meaningful game with friends and family. This card game of questions and conversations can get you thinking real quick!
Suitable for: Ages 6 and up
Are you as excited about the next Game Night as we are to bring you this list? Go ahead, try them all and tell us which you like best. And for those of you who prefer board games, we haven't forgotten you!