Vacations in India impart myriad experiences that nurture your spirit of wanderlust. If you are looking forward to expanding and experimenting with your travelling horizons, you must explore some off-beat destinations. There's a whole world apart from the most-visited tourist hotspots, and you will have new stories to tell and new moments to cherish. Check out these fantastic off-beat holiday destinations in India to visit in our new 6-part series.
Today, we're showcasing one amazing destination each in Andhra Pradesh, Arunachal Pradesh, Bihar, Chandigarh and Delhi. Put them on your bucket list, save this post and share with all your travel buddies!

1) Andhra Pradesh
From ancient architectural wonders to rock ruins, Andhra Pradesh is among the Indian states that offer a plethora of sightseeing delights. Here is one of the best offbeat tourist places in this state that will pique your interest.
Konaseema, East Godavari district
It is a delta-ic region surrounded by the tributaries of the River Godavari and Bay of Bengal. Enjoy camping with your loved ones along the river bed. You can also cruise down the river; photograph temple towns and rural habitats as you glide on the water. Have an indulgent experience on board with delightful meals, a night stay, and flawless service.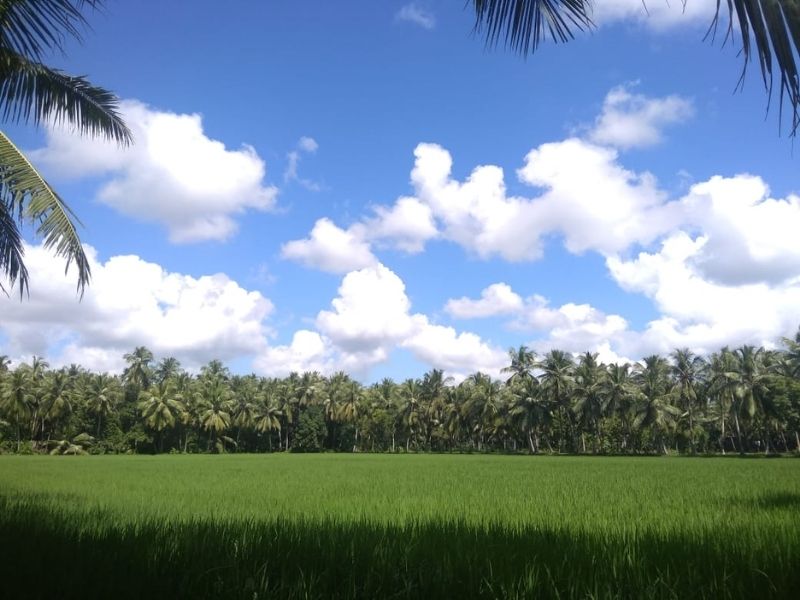 Situated 360 km from Hyderabad, you can reach here in different ways.
How to Reach
Air: The nearest airport to Konaseema is Rajahmundry Airport. 
Train: The nearest railway stations are Rajahmundry and Kakinada. 
Road: The best way to reach Konaseema by road is to drive or hire a private cab. 
Places to Visit: Although there aren't many places specifically to visit, the scenic beauty and tranquillity will overwhelm you. Apart from temples, lush paddy fields, coconut groves, and mango-laden trees, fisherfolk villages receive immense tourist footfall.
Amalapuram is the most important town in the region. Nearby towns include Ravulapalem, Mummidivaram, Razole, and Kothapeta.
Ideal duration: 1-2 Days
Average Trip Cost: INR 4000 per person
Places to Stay: RVR Sarovar Portico, Sterling Palavelli Godavari, V CONVENTION
Best Time to Visit: November – February
Arunachal Pradesh
Fondly called the Land of the Rising Sun, Arunachal Pradesh sits in the lap of the Himalayas. It is among the holiday destinations that are a paradise for travel enthusiasts who love nature, adventure, and wildlife.
Tenga Valley
This small town is 254 km from Itanagar, which allows you to escape from the monotonous life amidst nature's goodness. The alluring view of the Himalayas and freshwater streams add to the charisma. Its strategic army check post was instrumental in the Indo-China War.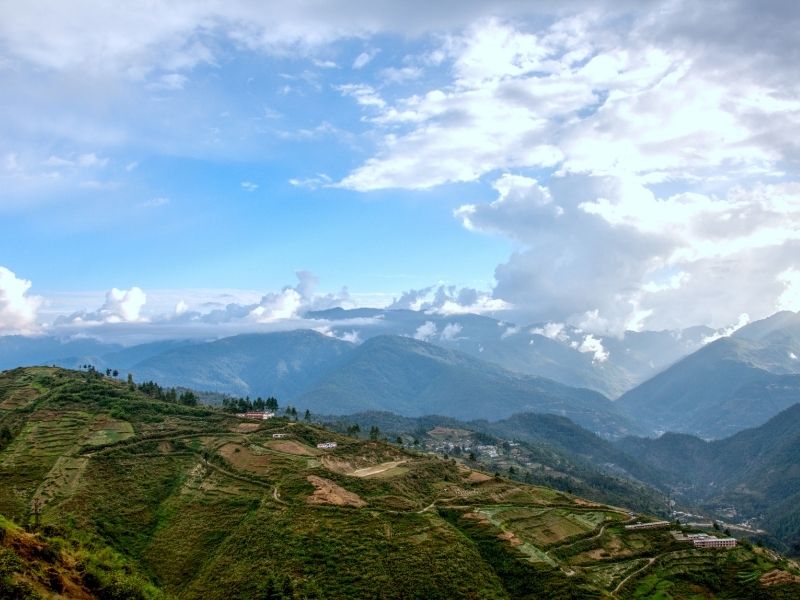 How to Reach
Air: The nearest domestic airport is Salonibari Airport at Tezpur, Assam. The closest international airport to Tenga Valley is Lokpriya Gopinath Bordoloi International Airport at Guwahati. 
Train: There are three railway stations in Arunachal Pradesh. Bhalukpong railway station is nearest to Tenga Valley (81.1 km). The other two are – 
Naharlagun railway station from Tenga Valley: 269 km
Gumto railway station from Tenga Valley: 278.6 km

You can hire a cab from these railway stations to reach the valley.
Road: The Arunachal Pradesh State Road Transport Corporation or APSRTC and other private operators run buses from towns like Tezpur, Bhalukpong, Nagaon, Itanagar.
Places to Visit: Orchid Flowers and Government Orchidarium, Orchid Sanctuary, the stream, the gates and passes, the monasteries.
Other nearby attractions include Tezpur, Bhalukpong, Chillipam Monastery, Bomdila Monastery, and Hindu temples at Manilithan.
Ideal duration: 3 days
Average Trip Cost: INR 45000 per person
Other Requisites: Indian tourists have to obtain an Inner Line Permit (ILP), and foreign nationals need a Protected Areas Permit (PAP) to visit Arunachal Pradesh. 
Where to Stay: Eaglenest Residency, Hotel Elysium Bombila, Hotel Dengchem, Doe Gu Khil Guest House
Best Time to Visit: March to May and September to November
Bihar
Known for its historical importance, monuments, and some unexplored gems, Bihar also has resplendent nature and well-preserved caves and fortresses. Among the host of unexplored places in Bihar, here is an unmissable one.
Dungeshwari Hills
In the holy land of Bodh Gaya, you can find the Dungeshwari Hills or Mahakala Caves nestled into the landscape. People believe that Lord Buddha spent years of penance here before moving to Bodhgaya. Gaya is just 12 km from these hills. Trek up the hills and seek blessings at the local temple, where people worship daily. Dungeshwari Hills is located just 106.5 km from Patna.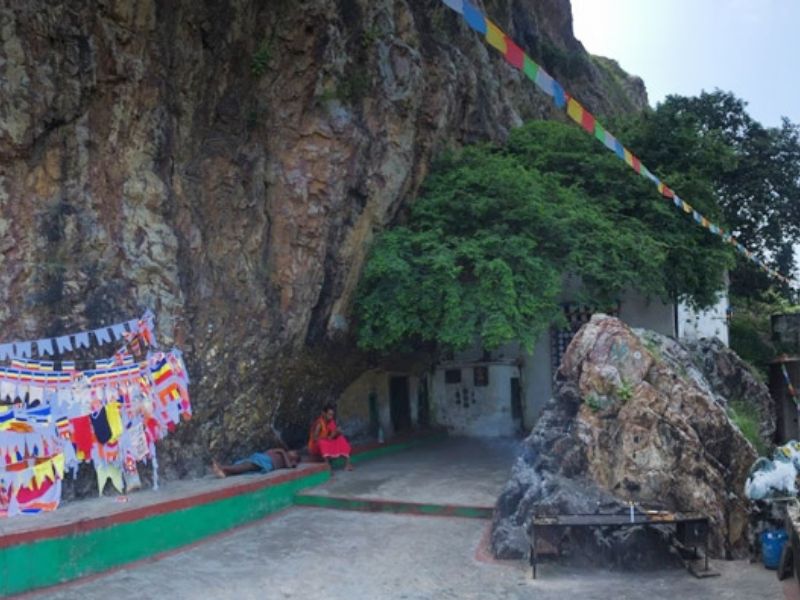 How to Reach: You can reach its nearest point Gaya by your preferred mode of transport. From there, hire a cab or an auto to Dungeshwari Hills.
Air: The nearest airport is in Gaya.
Train: The nearest railway station is in Gaya.
Road: GT Road connects Gaya from major cities of north India. Gaya is well-connected with Ranchi, Jamshedpur, Raurkela, Hazaribagh, Kolkata, Varanasi, Allahabad, Kanpur, Delhi and Amritsar.
Places to Visit: Three cave temples where Lord Buddha lived and meditated for 6 years without food and water
Timings: 10 AM – 5 PM
Entry Fee: Free
Ideal duration: 2 hours
Where to Stay: The Imperial Bodhgaya, Maha Bodhi Hotel Resort, Hotel Mariya International
Best Time to Visit: Throughout the year
Chandigarh
The capital of two states – Punjab and Haryana, Chandigarh is the face of modern India. It holds the rare quintessence of modernization that peacefully exists while preserving nature. Being home to numerous places to visit, the area has some hidden gems to explore like
Fateh Burj
On the outskirts of Chandigarh stands Fateh Burj (Victory Tower) – the tallest minaret of India. Here, Banda Singh Bahadur, one of the most respected Sikh Warriors, won a battle against Wazir Khan, commander of the Mughal army.
This is a well-maintained War memorial having life-size statues of Sikh warriors. It has an open theatre, where the story of Baba Banda Singh Bahadur is displayed. You can see the tower beautifully illuminated at night. Overall, a lovely place for an evening walk and clicking pictures. 
How to Reach
Air: Chandigarh has its own domestic as well as international airport. From there, you can board buses, autos, or cabs to reach Fateh Burj.

Train: Chandigarh Junction Railway Station (CDG) is the main railhead of the city. Once you de-board, hop on to a cab, bus, or auto to reach the tourist place. 
Road: Chandigarh has a splendid network of highways and expressways that connect it with major cities of the country. Furthermore, Chandigarh Bus Terminus offers smooth connectivity across the towns with regular plying buses. 
Timings: Daily 10 AM – 7 PM
Closed on Mondays
Entry Fee: Free
Ideal Duration: 3-4 hours max.
Where to Stay: Lemon Tree Hotel, Hotel Pride, Hotel City Palace
Best Time to Visit: Evening
Delhi
Among the best vacation destinations across India, Delhi is more than a majestic metropolis. It is a treasure trove of historical monuments, happening places, spiritual and haunted sites, and cultural zones. Though many are among the city's hotspots, several are yet to come to the limelight. You need to try
Champa Gali, Saket
Among the most intriguing concealed lanes of Delhi, Champa Gali commands a visit. Champa Gali is an exotic Parisian passageway where you can find hidden gems from handmade items and art and craft souvenirs to a design studio and reading room. Bollywood flick Love Aaj Kal showcases Champa Gali in some of its scenes.
How to Reach
Nearest Metro: Saket Metro Station

Bus Stops to Board Buses From: Saidul-A-Jab; Said-Ul-Azaib; Saket; Saket Metro Station; Saidulajab; Dhaula Peer; Hauz Khas
Places to Visit: PhoKing Awesome (Vietnamese restaurant), Jugmug Thela, Soho Diner & Coffee Shop, Blue Tokai Coffee Roasters
Timings: 11:00 AM to 10:00 PM
Ideal duration: 1-2 hours
Where to Stay: Sheraton New Delhi Hotel, Hilton Garden Inn New Delhi/Saket, Svelte Hotel and Personal Suites, Country Inn and Suites by Radisson, Delhi Saket
Best Time to Visit: Evening
Don't forget to come back for more tomorrow morning afternoon. We'll be covering destinations in Andaman & Nicobar Islands, Assam, Chhattisgarh, Dadra & Nagar Haveli and Daman and Diu. If you are in North India and want quick weekend getaways from Delhi, check out this list. Enjoy your trips, travel safely and spread only joy!