Winding our way through all the wonders that India has to offer, here's the next set of holiday destinations in India to put on your bucket list. They're quirky, off-beat, fun. Even better? They'll give you memories to cherish for several lifetimes! Not sure where to go? We've got you covered. If you've missed part 1 of this series, just click here and check it out. Let's jump right in, starting at the islands. Ready? Off we go!
1) Andaman & Nicobar Islands: Rangat
Even though Rangat is the second largest town in Andaman, it is rarely visited by tourists. It has so much to offer, though! Volcanic rock beaches with clean pristine sand form the perfect nesting ground for turtles on the beaches of Cuthbert Bay and Dhanilalah!
What To Do: For people who enjoy taking long walks, it boasts of the longest trails among mangrove trails all across India. Visit during monsoon to experience the majestic waterfalls, or explore the huge spice plantations. There are many local eateries to savour the local food around the main bazaar. With prime occupations being either fisheries and cultivations for the locals, you get to learn a lot from the natives.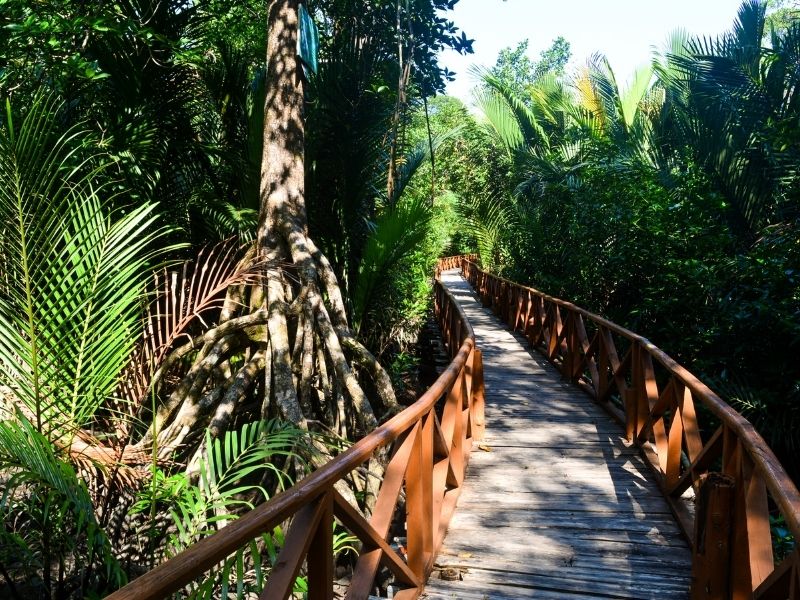 Tips To Help: It's quite a small town, so the entirety of it can be covered on foot. Try to catch the local buses, as there are no bike or scooter rentals available.
How to Reach
Bus: You can reach Rangat by the morning bus from Port Blair on a journey over 7h. Note that you might find the Jarawa tribals along the way, but it is illegal to interact with them! 
Boat: Government boats are always available 4 days a week from Port Blair/Havelock Island/Neil. It takes you to about 10km from the main bazaar at Rangat.
Ferry: Lastly, you can also get to Rangat by taking a small ferry. It starts from Long Island to the Yerrata jetty. This is about 8km from the main market.
Where to Stay: Bliss Holiday Resorts, Hotel Priya International
2) Assam: Namphake Village
Namphake is nestled right along the Buridihing River and has a mystical charm like no other. The ethnic group Tai Phake or Phakial are prime residents of this village. They live within beautiful houses called Chang-ghars. Namphake boasts of traditional attire found nowhere else, and a beautiful Buddhist monastery. It was founded in the 1850s, and the people here have their own way of living, established by their culture, food habits and overall lifestyle! 
What To Do: The main attractions here include the exquisite river landscape, Musulinda Tank, Buddhist Pagoda and the Ashoka Pillar. Don't miss out on experiencing swimming in the Buridihing river or having a family picnic on the banks, and bird-watching.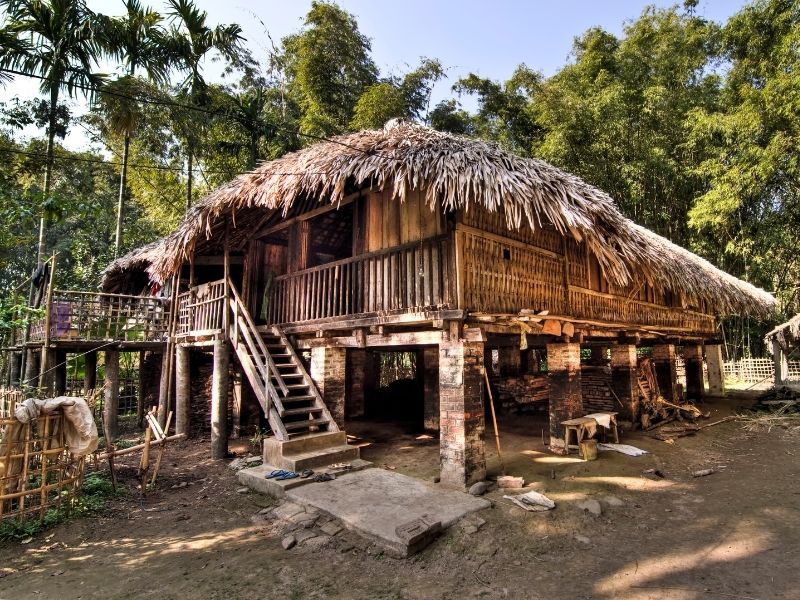 Tips To Help: The Tai-Phake culture is quite unique in culture and cuisine, so make sure you have a tour of it!
Visit between October to December to experience their colourful festivities and be blown away by the wonders of this village and its people. If you are travelling in March, make sure you attend the Poi-Nen-Chi festival!
How To Reach: The nearest airport is the Dibrugarh/Mohanbari airport, which is about 51 km away. Local cabs will help you reach the village fairly easily via Naharkatiya. Both Dibrugarh and Naharkatiya have railway stations/junctions as well.
Where To Stay: Hotel Little Palace, Eco-Tourism Camp
Chattisgarh: Manipat
Manipat is known to be the last few pristine hill stations with lush greenery, deep valleys, breathtaking waterfalls, and dense forests. Fortunately, the hill station has not yet been fully commercialised therefore retaining its natural charm and beauty. It is often referred to as the "Shimla of Chhattisgarh" and also "Mini- Tibet" due to the sizable Tibetan population and their influence in the region, and on culture. The confluence of cultures, myriad traditions, and harmonious living all add to the charm of Manipat making it one of Chhattisgarh's hidden gems.
What To Do: The main attractions here to see are the Fish and Tiger Points, Dhakpo Shedupling Monastery, Mercury Falls, and Parpatiya Sunset Point.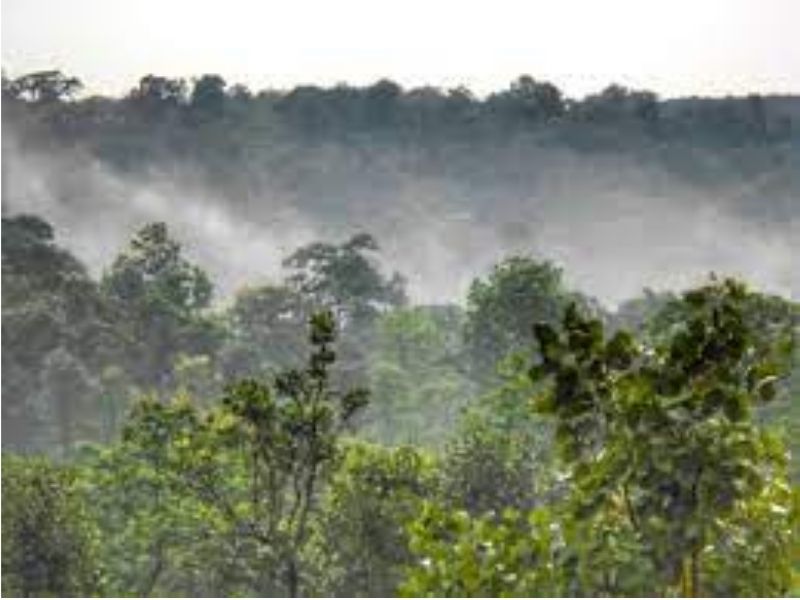 When To Visit & What To Do: Spend is 2 – 3 days during the winter months, which is the perfect time to go while the weather is pleasant. The hill stations are resplendent with lush greenery, and of course, a sweeping view of the hills. There are also many activities to participate in like paragliding, rappelling and trekking. You could also take a stroll around the place to imbibe the Tibetan culture!
How To Reach: The nearest airport is Raipur which is about 380 km from Manipat. If you'd like to travel by train, the Ambikapur station is 80 km away. Buses and taxis are also available from the airport or railway station to Manipat.
Where To Stay: Tiger Fall Resort, Saila Tourist Resort
4) Dadra and Nagar Haveli: Dhudani Lake
Referred to as the "Kashmir Of The West", this large lake is located at an easy 40 km journey from Silvassa, the capital of Dadar and Nagar Haveli. Dhudhani is one of those places that has only recently caught the eye of tourists while still remaining to be an off-beat destination.
What To Know: The lake emerged from the construction of the Madhuban Dam on the Daman Ganga, resulting in the formation of Dhudhani's waterfront. Capturing the opportunity at hand, the tourism department of Dadar and Nagar Haveli decided to invest in making the lake an exciting and popular destination.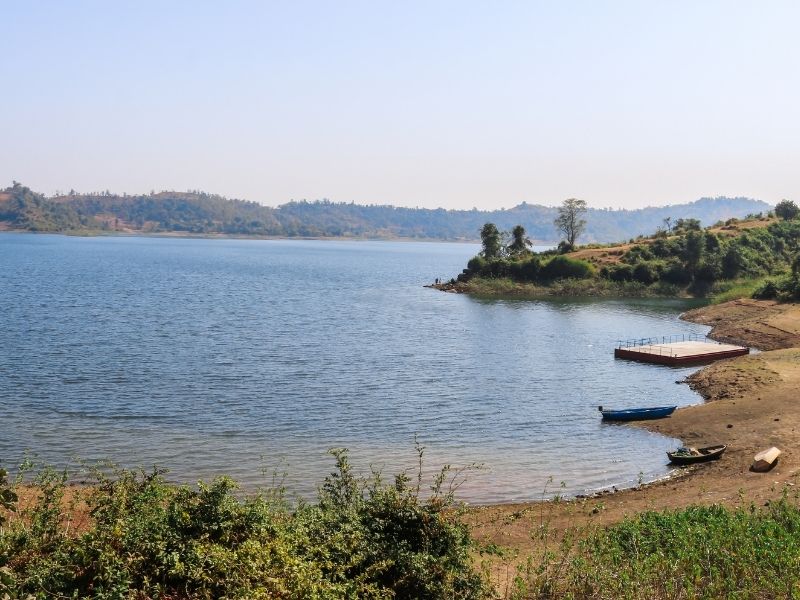 What To Do: Apart from enjoying the serene view, it is also an upcoming hub for water sports which will please the adventure-seekers amongst us. Apart from this, tourists can also get the chance to interact with the native tribes.
When To Visit: You can visit any time as the temperature remains constant, although we'd advise against May as it gets uncomfortably hot. Keep aside a day or two as a getaway from either Silvassa or even Pune.
How To Reach: The nearest airport is roughly 224 km away at Begumpet, Hyderabad, but the distance can be covered via bus or cab. Another option is travelling via train. Dhudhani has its own railway station and is well connected to most of the major cities.
Where To Stay: White Feather Resort, Green Valley Resort
5) Daman and Diu: Nagoa beach & Ghogla beach
If you are planning an off-beat vacation and want to steer away from the well-trodden touristy path, then Daman and Diu has a lot to offer. From delicious cuisines, parties at magnificent beaches quenching your thrill for water sport activities, Daman and Diu have it all. In particular, Nagoa beach and Ghogla beach let you have more than just your average beach vacation.
What To Do: It offers visitors an array of water sports- banana boat rides, parasailing, surfing, and of course scuba diving. It is also one of the cleanest beaches there has been in a while. Apart from the thrill of the water sports, the beach also offers the ethereal experience of watching the sunrise or sunset from the shores; a total picture-perfect moment.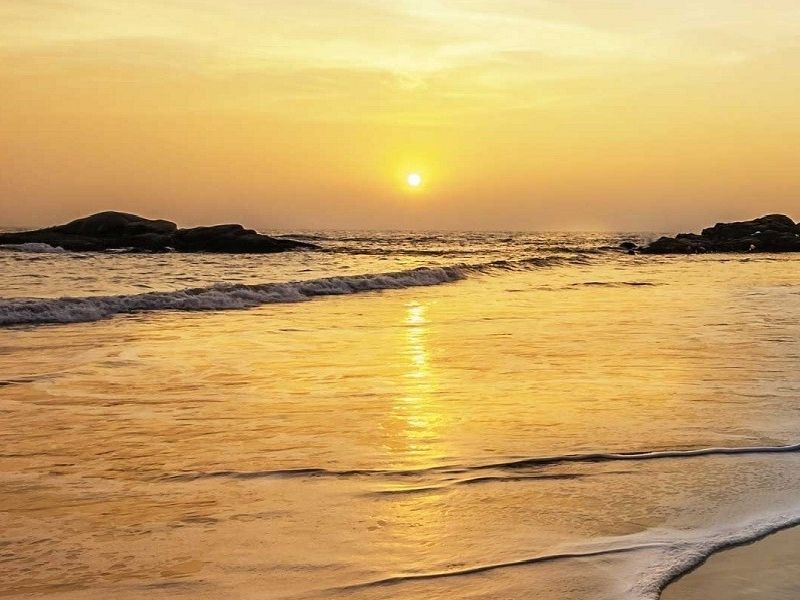 Tips To See: You can also get up close to enjoy the wondrous marine life. Both these beaches are upcoming hotspots for scuba diving in India, as well as for activities like camel/pony riding, hot air balloon rides and jeep parasailing.
When To Visit: Daman and Diu are pleasant to visit all year round due to its coastal location. However, the best months to visit are from November to March.
How To Reach: The airport at Diu is well connected and has flights running to and fro from various major cities. Once you are in Diu, the beach is just a car's drive away.
By Rail & Road: The nearest railway station to Diu is Veraval, about 90 km away, and provides an onward connection to Ahmedabad, Mumbai and other major cities. If you are planning a road trip then you can rent a car from Ahmedabad, Baroda or Mumbai. The Gujarat State Transport Buses and Private Luxury Coaches are also available for Mumbai, Daman, Baroda, Ahmedabad etc.
Save it, Share it!
Loved what you've been reading? Save this, share it with your friends and family and get planning now. Come back tomorrow for another set of off-beat destinations, since we're doing a travel special this week. Enjoy your trips, travel safely and spread only joy!