This epic journey started as a couple of music-loving teens performing at bars in Liverpool and Hamburg. Soon, they worked their charm on people who shared a common love for American rock and roll, eventually giving us what we know as The Beatles! The band, consisting of John Lennon, Paul McCartney, George Harrison, and Ringo Starr, is one of the most influential phenomena of the rock era. Their music played a massive role in the counterculture period in the United States, paving the way for a new cultural movement amongst the youth! This World Music Day, we bring you the Top 10 Beatles Chartbusters.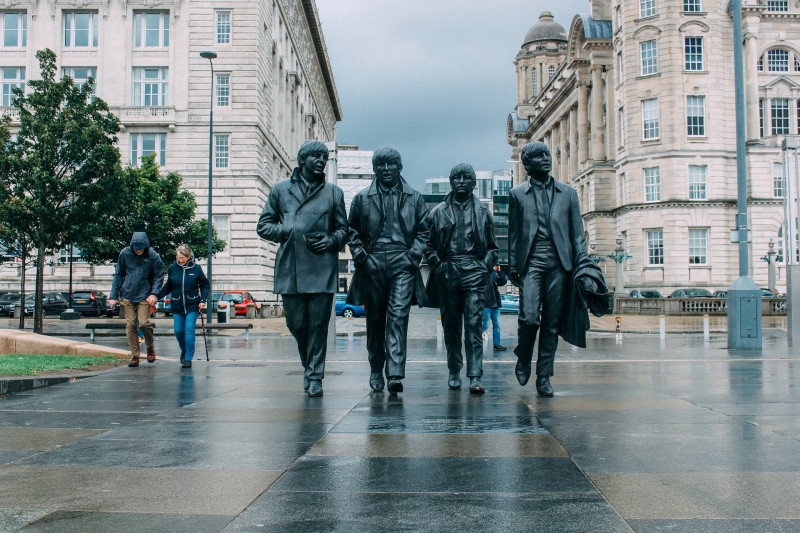 10. Yesterday
First released on the Help! Album and later released as a single, Yesterday was credited to Paul McCartney and John Lennon. Initially called "Scrambled Eggs,†it was recorded only in two takes. It holds the record for the song with most covers by Guinness Book Of Records!
9. I Want To Hold Your Hand
The song that started Beatlemania spent 15 weeks on #1 in 1964. Written in the basement of a house, the band wanted to create a chart-topping pop song in the US. And that's precisely what they did. Selling over 12 million copies, this became an instant hit everywhere, hitting the apex of Phase 1 of The Beatles' development.
8. Strawberry Fields Forever
This vivid masterpiece set The Beatles apart with its dreamy atmosphere and wholesome melody, combined with a psychedelic vibe. A Liverpool Youths' Home near Lennon's childhood home inspired the track's name. Sung by McCartney and Harrison, it won a place in the Grammy Hall Of Fame.
7. Come Together
John Lennon wrote this song, which became the opening track of the 'Abbey Road' album in 1969. It features excellent rhythm, an unforgettable bass and a guitar solo. Bold lyrics match the band's greatness with an underlying political commentary. 'Come Together' became a popular track to groove to by the masses.
6. Let It Be
McCartney's soulful lyrics channeled his inner turmoil over the band's regression and the loss of his mother due to cancer. It showed us the band's acceptance of their disintegration, as they disbanded a month after the song's release.
5. Hey Jude
The band was driving down to visit Lennon's ex-wife Cynthia and son Julian. McCartney composed this song in his car as a positive spin on bad times to comfort Julian. The latter was understandably having a tough time during his parents' divorce. The song was an instant hit worldwide and became the top-seller in Australia, the UK, Canada, and the US.
4. Something
Harrison wrote this track for 'Abbey Road'. It caught the group off guard with its spectacular lyrics, receiving the highest order of praises from both McCartney and Lennon. It also became the second-most covered song after 'Yesterday'!
3. While My Guitar Gently Weeps
Another Harrison composition, the song explored the disharmonious relationship between the band members after their meditation tryst in India in 1968. Harrison composed most of the song during their India trip. He wrote the lyrics at his parent's home and approached Eric Clapton to help record this song!
2. A Day In The Life
This McCartney-Lennon track had two completely different parts. While the classical elements playing an important role, the lyrics drew inspiration from modern print articles. It was released as a part of the album 'Sgt. Pepper's Lonely Hearts Club Band' and was given due credit post-Lennon's death.
1. Here Comes The Sun
This classic is one of The Beatles' best-known compositions. Written by Harrison at Clapton's country house, it brings a surge of happiness to anyone listening. This song is a timeless one, an instant mood-lifter, and a harbinger of peace. It is sure to make you feel giddy with joy no matter what mood you're in!
Want to enjoy these songs and many other hits this International Music Day? Gift yourself a Prime Music subscription today. Let the joy of music re-enter your life and transport you to different worlds!
Psst, if you are a Bollywood music fan, here's a little something for you.